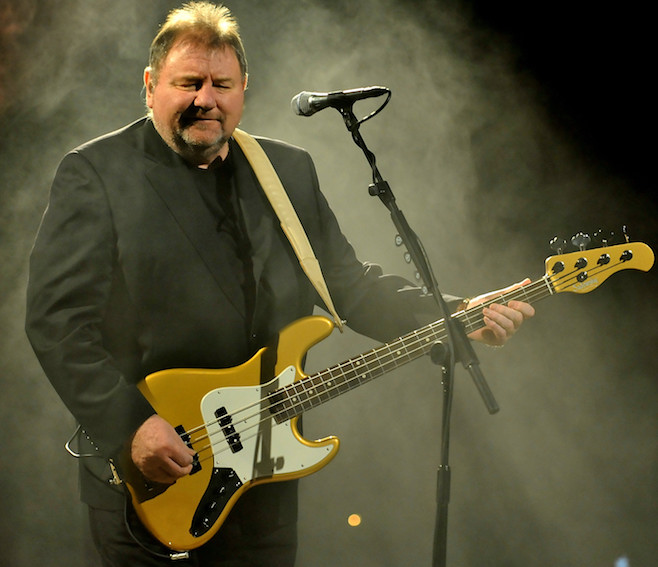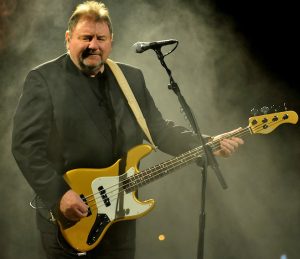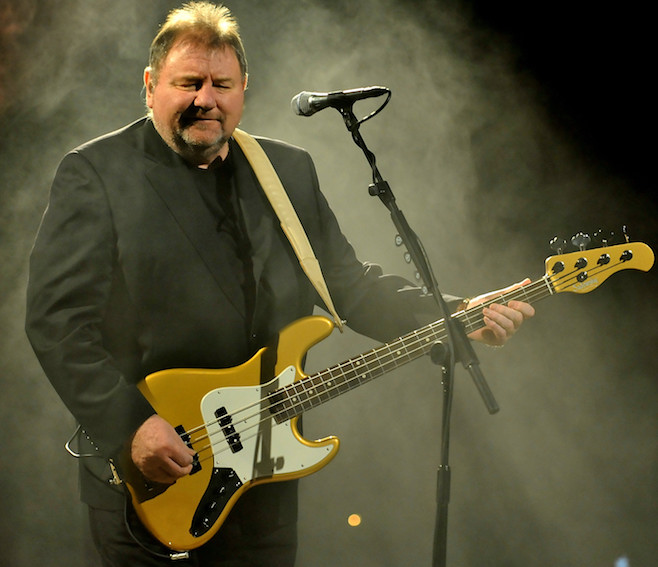 Bassist/vocalist Greg Lake, a force in the advent of progressive rock in the early 1970s with Emerson, Lake & Palmer (ELP), died December 7 following a battle with cancer. He was 69.
Lake was originally from Dorset, England, a seaside town that also beget noted players Robert Fripp and Andy Summers. He came to international notice in King Crimson, contributing bass and vocals on In the Court of the Crimson King and vocals only on In the Wake of Poseidon. He had never before played bass in a band.
Lake departed King Crimson in 1970 to co-found ELP, a prog-rock "supergroup" that performed at the Isle of Wight festival that August then released its debut album three months later. The band was noted for interpreting classical works on rock instruments, often adding lyrics; the definitive example was a rendition of Mussorgsky's Pictures at an Exhibition, released as the band's third album in late '71 (a studio version wasn't proffered until '93 as part of the boxed set Return of the Manticore).
Following the dissolution of ELP, Lake recorded solo albums that included guitarist Gary Moore as part of his band. In '83, he substituted for Asia bassist John Wetton during a performance by the group at Tokyo's Budokon arena. Though asked, he declined to join the band.
"That was all there was to it," Lake said of the concert. "We discussed the possibility of making an album, but they wanted to go in a pop direction, which I couldn't do."
The decades that followed saw reunions of ELP members, but not all three at the same time until the '90s, when they recorded tracks for the Manticore box, two studio albums, and additional live albums. A 1997 recording at the more-intimate Montreux Jazz Festival was released in 2015.
The latter days of Lake's career also involved live albums. The retrospective Songs of A Lifetime, released in 2013, included onstage recollections of certain songs. In an interview with Vintage Guitar at that time, he discussed having recorded it while also working on his autobiography.
"Every so often, a song would crop up that was pivotal in the development of my career," he remembered. "When I collected them, I realized what they represented was the journey the audience and I have shared over these past 40 years."
The album included tributes to the Beatles and Elvis Presley, along with a re-working of the Impressions' "People Get Ready."
Another live retrospective, Keith Emerson and Greg Lake – Live From Manticore Hall, appeared in '14.
Lake used numerous basses and guitars throughout his career, including Fender Jazz models, a Gibson Ripper, a Steinberger, a Spector, one by the Japanese maker Tune Guitar Technology, and a Gibson J-200. He also enjoyed custom-made instruments by Alembic (including an eight-string bass heard on ELP's version of "Peter Gunn" from 1977's In Concert) and a Zemaitis doubleneck guitar/bass (profiled in the September '06 issue of VG). – Willie G. Moseley
Read Lake's two exclusive interviews with VG, from May/June 1994 and November 2013.