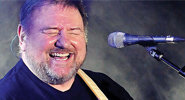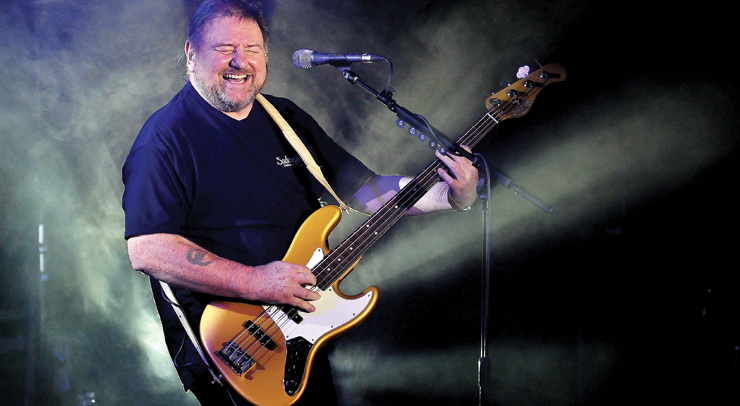 Bassist/vocalist/songwriter Greg Lake came to notice in 1969 as member of King Crimson and his membership in Emerson, Lake and Palmer cemented his place in the pantheon of progressive-rock icons. He also recorded numerous solo albums; his most recent, Songs of a Lifetime, is a career retrospective.
"The idea came during the writing of my autobiography," Lake said. "Every so often, a song would crop up that was in pivotal in the development of my career, [and] I realized they represented the journey the audience and I have shared over the past 40 years."
There are plenty of classic King Crimson and ELP songs among the 20 tracks on Songs, along with tributes to Elvis and the Beatles. "Both changed the course of musical history, and played a role in my musical development."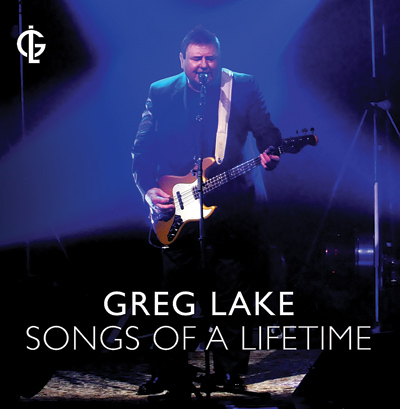 The between-song monologues are entertaining – sometimes extensive – and among them are memories of the art design of King Crimson's first album as well as how one of ELP's signature songs, "Lucky Man" evolved from its start with acoustic guitar and drums. Lake declined, however, to cite a particular performance as a favorite or "most interesting."
"That's rather like someone asking you to choose between your own children," he said. "They are all dear to me in one way or another, otherwise they wouldn't be in the show. Each time I perform a song or a piece of music, I give 100 percent of myself and to try and make it as good as it possibly can be."
While the album isn't "unplugged," acoustic guitars figure prominently.
"I tend to play a lot of the songs on various Gibson J-200s," Lake said. "I also use a John Lennon Epiphone to play 'You've Got To Hide Your Love Away.' On occasion, I also play a Taylor 12-string and sometimes take out one of my Martin acoustics, just for a change."
Only one electric bass appears on the album – a gold sparkle, custom-made Sadowsky four-string he describes as "…absolutely superb. Roger Sadowsky is one of the great master guitar builders."
One of the electric guitars Lake plays is a longtime favorite. "I have a great fondness for the Gretsch 6120," he said. "Everything about the design and the way it's finished and appointed makes it one of the best electric guitars. I own an original '59 and a new one I use for touring. Both are really great guitars."
The penultimate track on Songs is a plaintive cover of the Impressions' "People Get Ready," and not surprisingly, the album concludes with "Karn Evil 9 – 1st Impression, Part 2," which is better-known to fans by its keystone lyric, "Welcome back my friends, to the show that never ends."
While Emerson, Lake and Palmer have re-grouped more than once, Lake doesn't anticipate further reunions, noting the band's three erstwhile members are all following their muses in solo careers.
Likewise, Lake has further plans. "I'm going to perform in Japan soon, and then Italy," he said. "And, discussions are taking place for future tours."
---
This article originally appeared in VG November 2013 issue. All copyrights are by the author and Vintage Guitar magazine. Unauthorized replication or use is strictly prohibited.
---
Read Lake's exclusive interviews with VG May and June 1994.
---