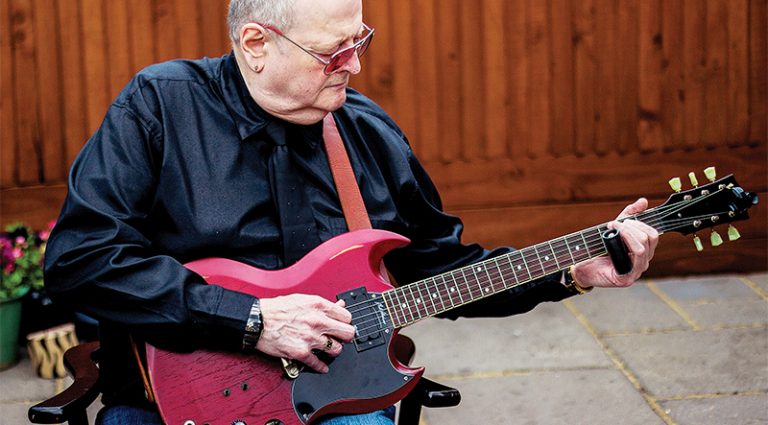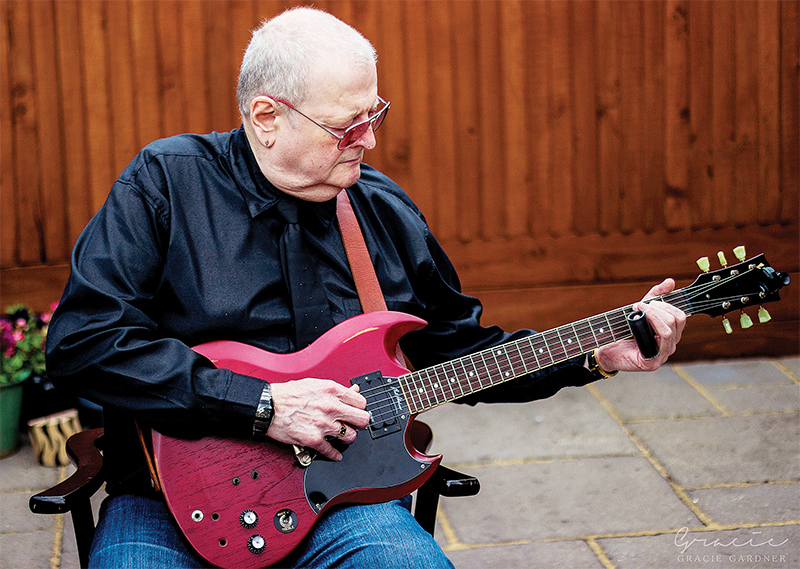 British guitarist Mick Abrahams is best remembered for his work on Jethro Tull's first album, This Was, followed by a stint as the founder/leader of Blodwyn Pig. Abrahams has stayed active in the ensuing decades with numerous solo albums and other projects.
However, after recuperating from health issues, Abrahams, now 72, was motivated to record a new album, Revived!, its title strongly inspired by experience.
"In November of 2009, I had two heart attacks and a stroke, all in the space of three hours!" he recently told Vintage Guitar. And, while therapy helped him re-gain most of his playing skill, he was challenged by getting back into physical and emotional condition. "I can't play with the dexterity or fluidity I used to, but I can still hold a tune."
Revived! has 17 tracks, including some of his favorite classic pop and rock songs. Veteran musicians onboard for the project included guitarists Elliot Randall, Bernie Marsden, Jethro Tull's Martin Barre, and Abrahams' son, Alexis. Bassists included Bill Wyman, Jim Rodford, and other notables. Abrahams considers their participation "a coup."
"I made sure songs suited specific players, and it worked," he said. Barre was on every Tull album following Abrahams' departure in the late '60s; they collaborated on "I Can Tell"; Barre took lead while Abrahams stayed in rhythm mode.
"Martin and I have been friends for a long time and I really like his approach."
Studio stalwart Elliot Randall contributes on several tunes, including the live jam "Elz & Aby's Jam" recorded at Abrahams' 65th birthday party – the same event that contributed a reflective acoustic number by Abrahams' and his son.
"Alexis is a great player. Totally different style, and it worked great," he said. "I'm very proud of Alex; he's a great son and a very talented musician."
Curiously, Abrahams doesn't play guitar on a cover of the Coasters' "What About Us" or Jimmy Reed's "Bright Lights, Big City." Rather, he concentrates on vocals while Randall handles guitar on the Coasters song and Bernie Marsden plays on the Reed cover.
A sing-along/acoustic version of Leadbelly's "Goodnight Irene" features Abrahams on slide guitar and John Gordon on upright bass.
"The guitar on that is my signature model MSG tuned to a chord of E," Abrahams detailed while acknowledging that it and "Red River Rock" are his favorite tracks on the album. Electric guitars employed were Abrahams' signature Vintage VS6MRMA and a PRS Custom.
Abrahams arranged for half of the royalties from the sales of Revived! to be donated to the British charity Kids 'n Cancer.
Abrahams has battled back from adversity, and is determined to keep active. He noted that live dates may be in the works to promote the album, and that he'd like to keep working.
"I think there are some things happening in February, and God willing, another album. I'd also like to do some acting," he said.
---
This article originally appeared in VG February 2016 issue. All copyrights are by the author and Vintage Guitar magazine. Unauthorized replication or use is strictly prohibited.
---