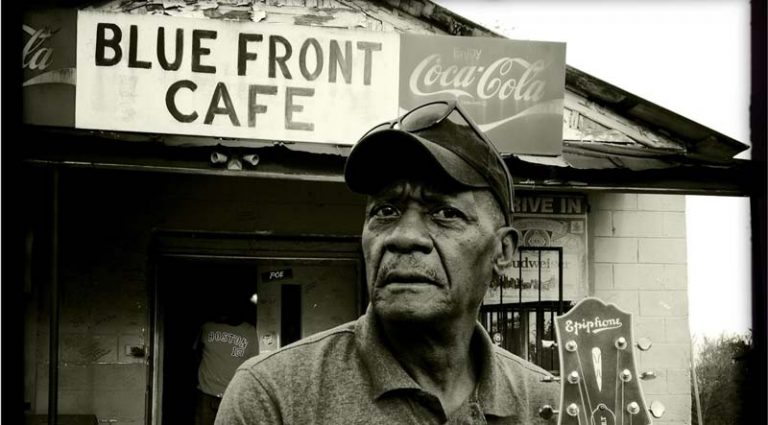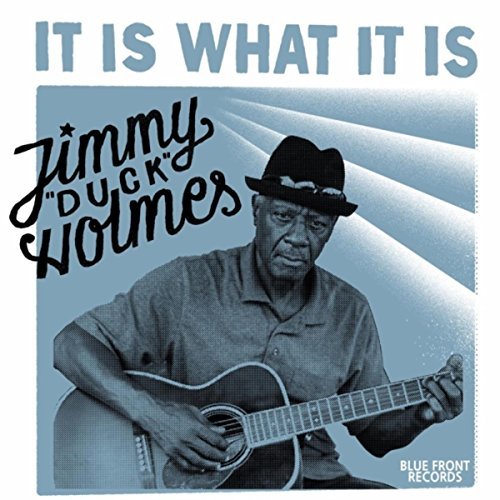 The unique and insular Bentonia style may be the deepest and darkest of all blues. Skip James personified the music: he sang haunted songs in an eerie, high-pitched voice that would send a cold shiver down even Robert Johnson's back. Henry Stuckey was the first known musician to come from the remote Mississippi crossroads; he was followed by James, Jack Owens, and others. Many songs were traditionally played in a signature open E guitar tuning.
Jimmy "Duck" Holmes keeps the vintage Bentonia blues alive. His parents opened the famed Blue Front Cafe juke joint at the crossroads in 1948; Jimmy has run it since '70. Today, it remains the oldest surviving juke in the state.
The latest of Holmes' six albums was recorded at the Blue Front, giving listeners a front-row seat to the historic venue. Even with the cinderblock-wall acoustics, the sound is live, rich, and personal – you can even hear the ceiling fan whir, a train passing in the distance.
The album was funded by a Mississippi Arts Commission grant, and the legendary Dick Waterman – who represented James, Son House, and Mississippi John Hurt during the blues-revival years – came out of retirement to help promote Holmes.
The album opens with a solo electric jam on the traditional "Buddy Brown," Holmes' chanting backed by his furiously overdriven guitar in a free style that's half raga, half boogie.
"Pencil And Paper" follows, a modern-day tune that sounds straight out of James' 1930s repertoire – or perhaps even one of Bukka White's Parchman Farm laments. Holmes' resonant voice is accompanied by his ringing acoustic guitar, creating a mesmerizing, trancelike aura.
He covers James' trademark acoustic song, "It Had To Be The Devil," with overdriven electric guitar and a moody echo sound thanks to the café's ambiance. The combined result proves this is not just a reheated cover.
When Holmes gets his mojo working, he sounds like a combination of the Bentonia greats and the later-day Hill Country players like R.L. Burnside and Junior Kimbrough. His themes are dark and moody, and his guitar work is simple yet stunning, building a hypnotic reverie on each track.
Holmes is no modern-day revivalist cashing in on Mississippi Blues Trail tourism. Instead, he proves that the real blues are indeed not dead and buried.
If you're a deep blues fan, this is an essential modern recording.
This article originally appeared in VG's November '16 issue. All copyrights are by the author and Vintage Guitar magazine. Unauthorized replication or use is strictly prohibited.