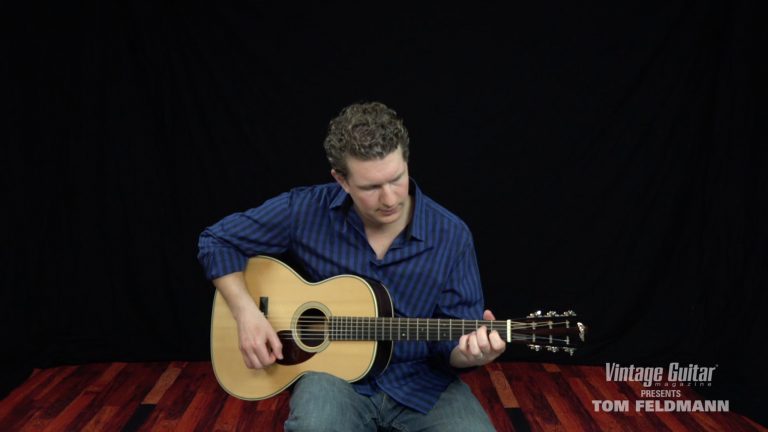 Vintage Guitar magazine presents Tom Feldmann
Lightnin' Hopkins trademark riff
Tom demonstrates one of Lightnin' Hopkins trademark riffs on his Collings 002H, in standard tuning. The lick and progression are heard on several Hopkins tunes – it's truly the bread and butter of Hopkins' style in E position. Submit riff lesson requests at www.tomfeldmann.com. See more lessons, we are adding new lessons monthly!