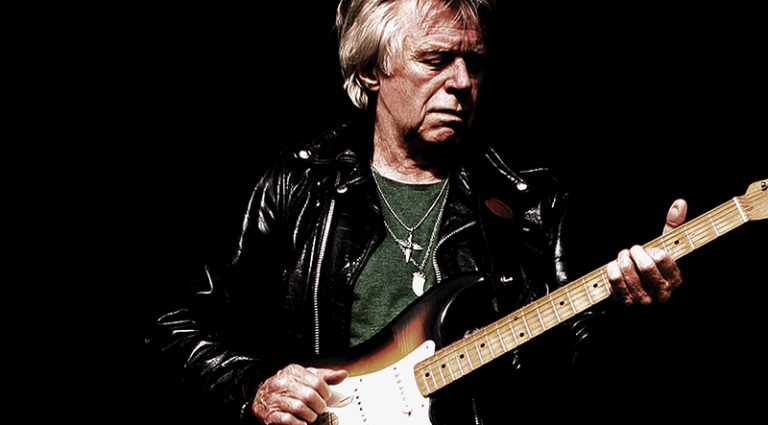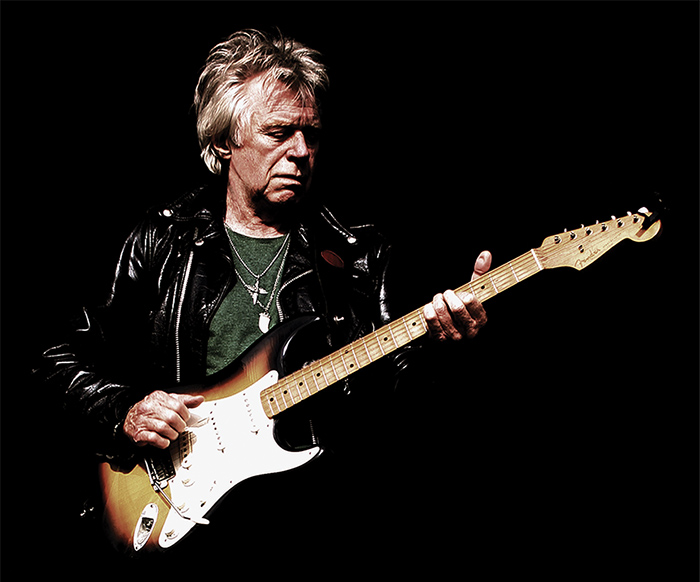 The career of Welsh guitarist Dave Edmunds has included hits and collaborations with other notable musicians, including Rockpile, with bassist Nick Lowe. First, though, he drew notice in his home country while fronting the trio Love Sculpture; the band's 1968 version of the classical tune "Sabre Dance" became a hit thanks to British disc jockey John Peel.
Edmunds' career gained steam soon after the band split, and he recently came full circle by recording the instrumental album On Guitar… Dave Edmunds: Rags & Classics, on which he played all instruments including a vintage Fender Stratocaster, Precision Bass, Taylor T5, and a Taylor 412 CE.
"I've been making records on my own since the mid '60s, when I started in a tiny, ill-equipped studio in a barn," he said. "There were few musicians around Wales on the same page back then, so most of my albums before Rockpile were made that way. My 2013 album, Dave Edmunds… Again, was recorded entirely on my own, though I like to think you'd never know it upon listening."
The new album includes songs from Edmunds' formative years.
"I chose some my favorite classic singles – songs I know people would be familiar with, but with the lead-guitar mischievously crashing in just when you're expecting the vocal," he said. "I also wanted to attempt some Merle Travis/Chet Atkins stuff that caught my ear when I was a boy."
The album opens with what he sees as "the definitive single of the '60s" – Procol Harum's "A Whiter Shade of Pale" – while Elton John's "Your Song" heralds the interpolation of acoustic guitars; Edmunds sports impressive ability when unplugged.
"I wanted to include a spectrum of my influences," he said. "'Your Song' is just one acoustic guitar, recorded in one take, thumbpicking/fingerstyle, though some want to believe it's layered."
Asked how fans who know his work might react to his acoustic chops, Edmunds responded, "Some take offense when I release something that contrasts with their expectations – like when I worked with Jeff Lynne on 'Slipping Away' and 'Information,' using – horror of horrors – a synthesizer."
Listeners who remember "Sabre Dance" will appreciate that the album ends with Mozart's "Symphony No. 40 in G Minor, Molto Allegro." The decades between the two aver that Edmunds isn't a hardcore fan of classical, but, "Listening to 'Symphony No. 40,' I started to understand what the term 'musical genius' really means. I started fooling around with it in a thumbpick style and realized I could work an arrangement to end acoustic gigs. It worked so well, I decided to get it on tape. I recorded it in one pass with no overdubs or corrections, then added a little bass to fill it out. Only two tracks were required."
Modern recording has advantages for this approach. "I don't think I'd make records on my own if we hadn't progressed to digital," he reflected. "[Using] tape would be like going back to horse and cart."
So, what would John Peel think of the album?
"I have no idea! John championed the underdog, so I'm not sure where I'd figure in that now!"
---
This article originally appeared in VG December 2015 issue. All copyrights are by the author and Vintage Guitar magazine. Unauthorized replication or use is strictly prohibited.
---