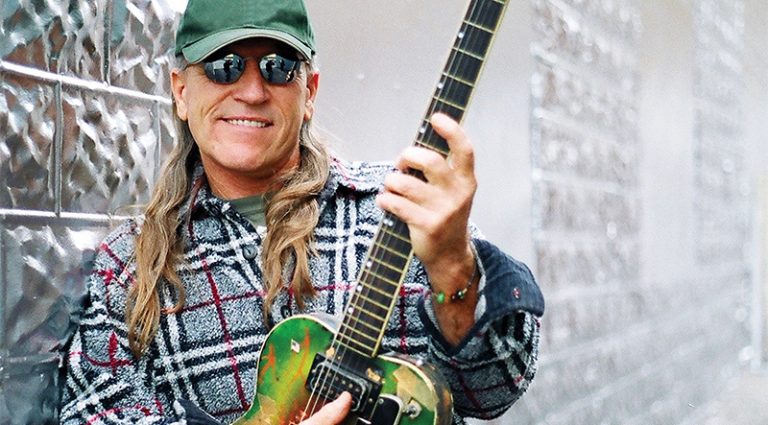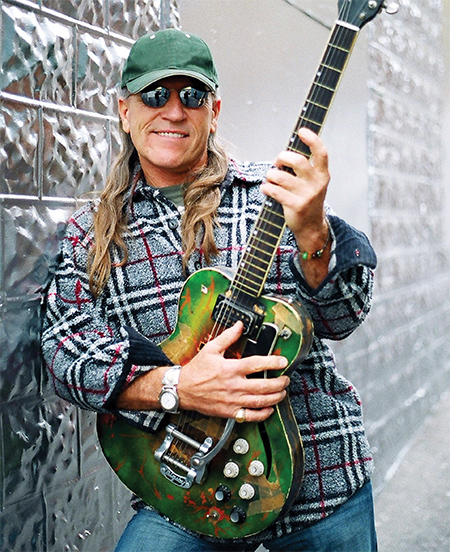 Spiritual beliefs and the power of music have helped Mark Farner deal with life's inevitable highs and lows. The singer/songwriter/guitarist achieved astonishing success fronting Grand Funk Railroad in the '70s; best-selling albums, sold-out tours, and giant hits like "I'm Your Captain"/"Closer to Home," "We're an American Band," "The Loco-Motion," "Some Kind of Wonderful," and "Bad Time" were part of the fun.
Farner is today re-energizing his career after spending time dealing with health issues and focusing on his family, including taking care of his younger son, who was paralyzed in a fall five years ago.
Farner's newest song, "Take You Out," is a rocker slated to be part of an EP set for release this winter. Getting back in the public eye included a recent appearance on VH1 Classic's "That Metal Show," which reinforced the influence of Grand Funk Railroad – despite vicious critical bashing – especially in its original power-trio lineup with bassist Mel Schacher and drummer Don Brewer.
"Grand Funk Railroad has been called the grandfathers of hard rock and heavy metal. I think it's the three-piece format," he said. "That kind of sound lends itself to the rawness and openness of metal."
Farner, who wrote the majority of the songs recorded and performed by Grand Funk Railroad, enjoyed working with other songwriters on the EP.
"When you collaborate with someone, you have to give room and bend a little. You can't be so stuck on some idea. You've just got to let it all get out there. I'm still learning how to do that because I haven't done enough of it, really," he said. "When you write with somebody else, there is a consideration and a respect that's paid back and forth, and that's a good thing."
Hitting the road for him these days can mean shows with a full band, solo acoustic, or the upcoming '70s Time Machine Tour with former Three Dog Night vocalist Chuck Negron.
"I'm very grateful to be involved in an all-star group," he said. "I'm a student of music, and I'm learning from my peers; when you put a band like that together, it's great – a wonderful, humbling experience. It takes you up a level."
He's also been a counselor at rock-and-roll fantasy camps.
"Those give us an opportunity to be one on one with the fans," said Farner. "To make somebody that happy… Wow! Pinch me. That's a beautiful thing."
The Michigan native is always open to learning, and he still discovers new musical avenues.
"Two and a half years ago, I had a pacemaker put in; I actually died and came back – twice. When I came back to my bone suit, I think I might have brought somebody with me, or a part of somebody, because I had never played slide guitar before," he said. "A friend sent me a National resonator. I pull it out of the case and put on the slide. I know how to play this thing! Where did this come from?"
Farner still owns the original Musicraft Messenger guitar he used with Grand Funk, while his acoustics include a Guild D-32 and a Gibson J-45. His main guitar for nearly 20 years has been a Parker Fly.
"I love it. It made a better guitar player out of me because it's so precise. The neck is wider than any other guitar I've ever played, and when I do the vibrato on the high E string, I don't pull it over the edge of the fret board like I would on my Strat or Tele. It's such a pleasure to play, and those frets never change – there's no wear at all. I've been playing the same Fly since '96 and there is zero fret wear. That's my baby."
As for another GFR reunion, Farner said. "I've been trying to get the guys to do a Grand Funk tour. I said, 'Remember when the Beatles were all still alive and we all wanted them to reunite? We're all still breathing, and we could give fans something none of us can give them separately. Why don't we just bury the hatchet and go out?' They won't hear of it."
---
This article originally appeared in VG December 2015 issue. All copyrights are by the author and Vintage Guitar magazine. Unauthorized replication or use is strictly prohibited.
---