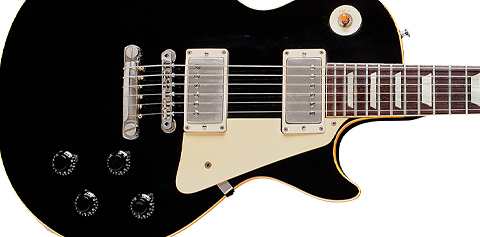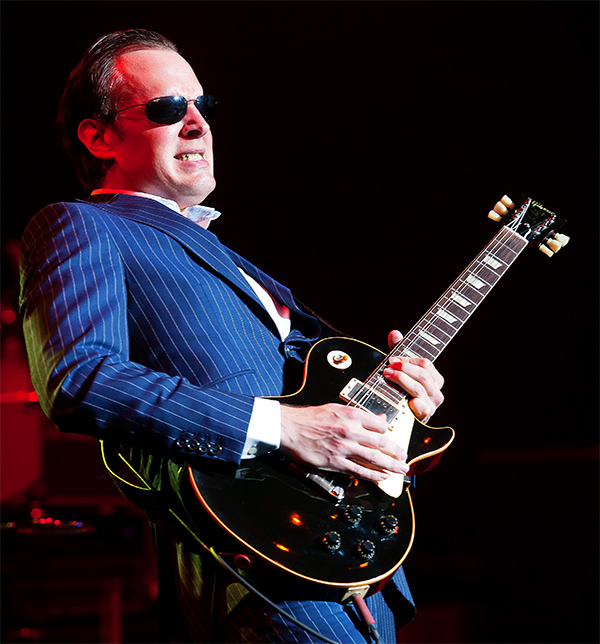 Among experienced (and often jaded) veteran guitar collectors, precious few things create an adrenaline rush – strange one-offs, oddball brands that never quite blossomed, guitars with non-standard parts/materials from the factory, or those once owned by an icon. Even better, those personally built by an icon. And every so often, there emerges a guitar like this – a true classic that simply deviates from the norm.
Though Gibson produced more than 1,700 Les Paul Standards from 1959 through '61, the model is far from pedestrian. Hailed as the foremost collectible solidbody ever mass-produced, it is lauded for its sound, feel, playability, workmanship, and the fact it represents the pinnacle of the form thanks in part to Gibson's then-new humbucking pickups and Tune-O-Matic bridge. Most importantly from the standpoint of a collector, it was dressed up with a figured-maple top finished in gorgeous sunburst. Add the fact that Michael Bloomfield, Eric Clapton, and a host of other superstars played them while creating some of their most-revered music, and today it means adding one to a collection typically requires a six-figure deduction from one's bank account.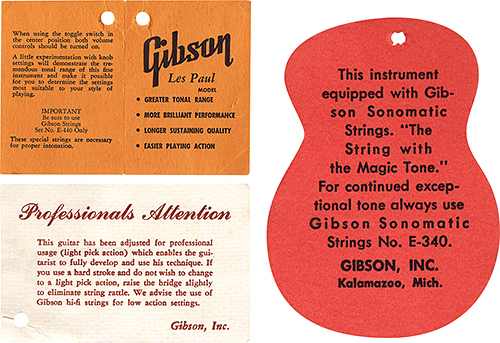 This guitar, bearing serial number 0 0162, exists because in January of 1960, Kenneth Waters, a young Floridian just learning to play, walked into Ralph's Luggage and Jewelry, in Homestead, determined to buy a Les Paul. Having none in inventory, the proprietor – who was indeed a Gibson dealer – offered to place an order on Waters' behalf. Wanting a black guitar, but seeing the high-end/three-pickup Custom version was beyond his budget (it listed for $375 versus the Standard's $280), Waters had Ralph's order a Standard finished in "ebony" along with a budget case and a GA-6 amplifier. Grand total? $345.05.
It took Gibson nearly three months to fulfill the order; at one point Waters grew sick of waiting and came close to cancelling. Ultimately, though, he took delivery and for the next few years occasionally played the guitar in his home. After '65, he lost interest and the guitar spent the next three decades in its case, tucked in a closet – untouched, unaltered. When he retired in 1994, Waters sold the guitar to a local collector named Jim Dulfer.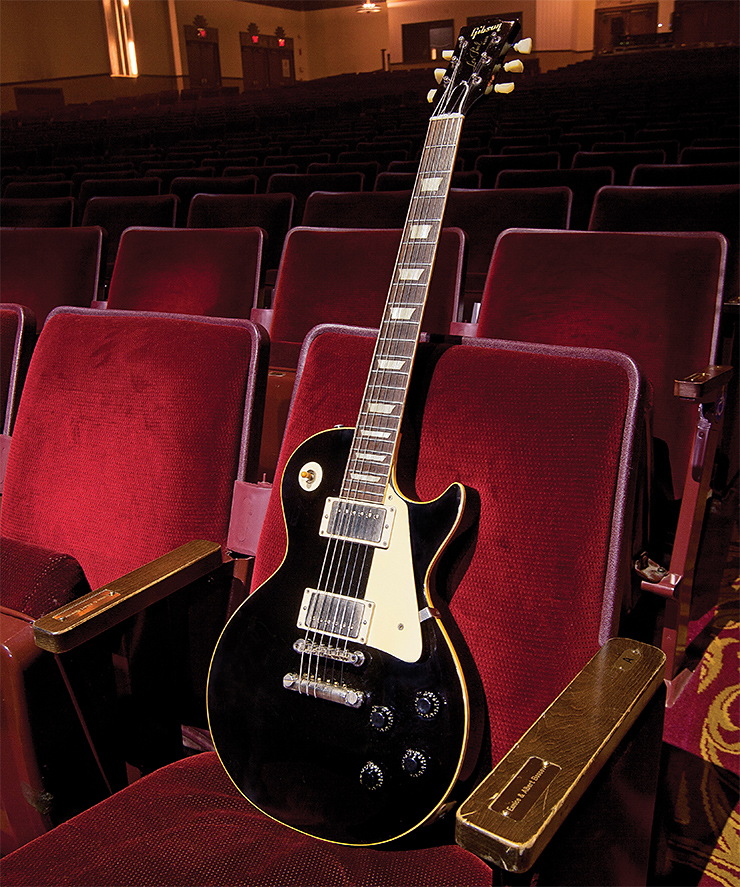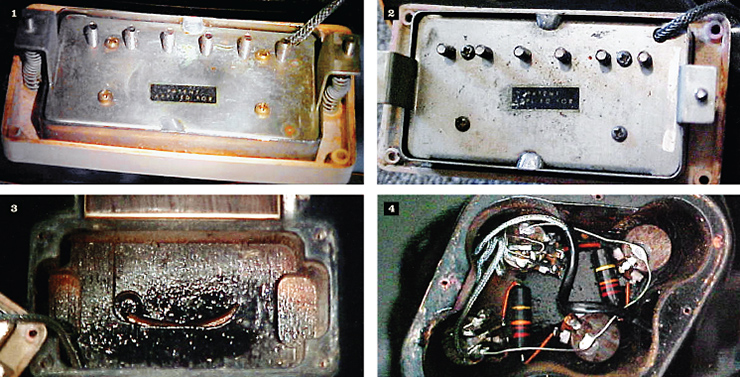 Enter Mike Hickey, who today serves as a guitar tech/all-around-guitar-guy to Joe Bonamassa and other touring professionals. He recalls a 2002 run-in with the guitar when he was advising a collector/friend.
"My friend had talked to a fellow in Florida who said he had a 1960 Les Paul Standard that was factory-finished in black… but he wasn't interested in selling it. He did, however, have other guitars for sale, so we booked a flight to meet him, on the premise of viewing a dot-neck [Gibson ES-] 335. But, of course, our real mission was to obtain that black Les Paul!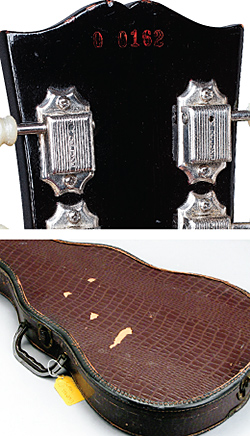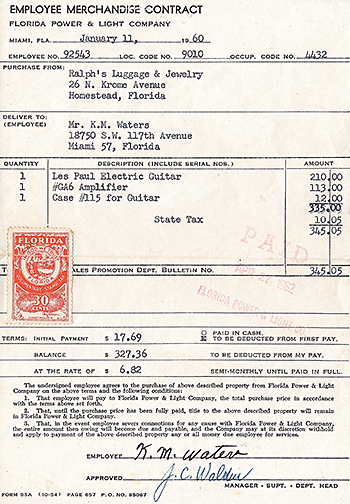 "So, we hit the bank, filled my backpack with cash, and headed to Florida."
Arriving at Dulfer's home, the two checked out several old guitars, passed on the 335, agreed to buy a '60s Fender Jazzmaster in Lake Placid Blue, then broached the subject of the Les Paul.
"We laid out all of our cash on his living-room table," said Hickey. "Like I said, the guy had no intention of selling, but when that cash was out… He called his wife, who obviously told him, 'Sell!' So, we started counting the money.
"In the process, we missed our scheduled flight home, and the only other flight to New York was to the wrong airport. When we landed, I called my friend, Lou Gatanas, to ask for a ride. He said something to the effect of, 'What am I, a f***in' taxi?' When I told him, 'Hey, I'm holding a five-latch [Gibson case],' after which he was more willing to give us a lift!"
Though other black-finished Les Paul Standards from the era do exist – Hickey is personally aware of two of them – he cites this one as being different for one key reason.
"The others I've seen are simply black, but with this guitar, Gibson took a fully finished Les Paul and oversprayed it," he said. So, under the black are hints of the customary Cherry Red of the back and sides, including along the edges of the binding. Even better… "Through the black, you can see that the top is highly flamed. Hence, its title – Blackburst!"
In time, Hickey helped work a deal for the guitar between his friend and another collector, and it changed owners a few times before late 2013, when it landed in the very capable (and appreciative) hands of Joe Bonamassa (VG, June '14).
"The guitar came with a set of white gloves," Bonamassa said, semi-jokingly. "My friend and [the guitar's]co-owner, who graciously invited me to the party, has always encouraged me to play it onstage, which I do."
The thrill of staging it aside, Bonamassa says the guitar holds a special place in his collection, which includes many pieces that'll put a flutter in the hearts of guitarheads – including other classic-era Les Paul Standards.
"It sounds and plays fantastic; it has a typical late-'59 neck profile, and I rate it up there with the top five PAF Les Paul guitars I ever had the honor of playing," he said. "With classic instruments, the rule is, 'If it's mint and sounds average, leave it mint and enjoy it.' With the Blackburst, the lesson is, 'Let it rip!'
"It's a fantastic instrument, no matter the color."
To read more about Gibson's classic Les Paul Standard, go to Gibson 1958-'60 Les Paul Standard.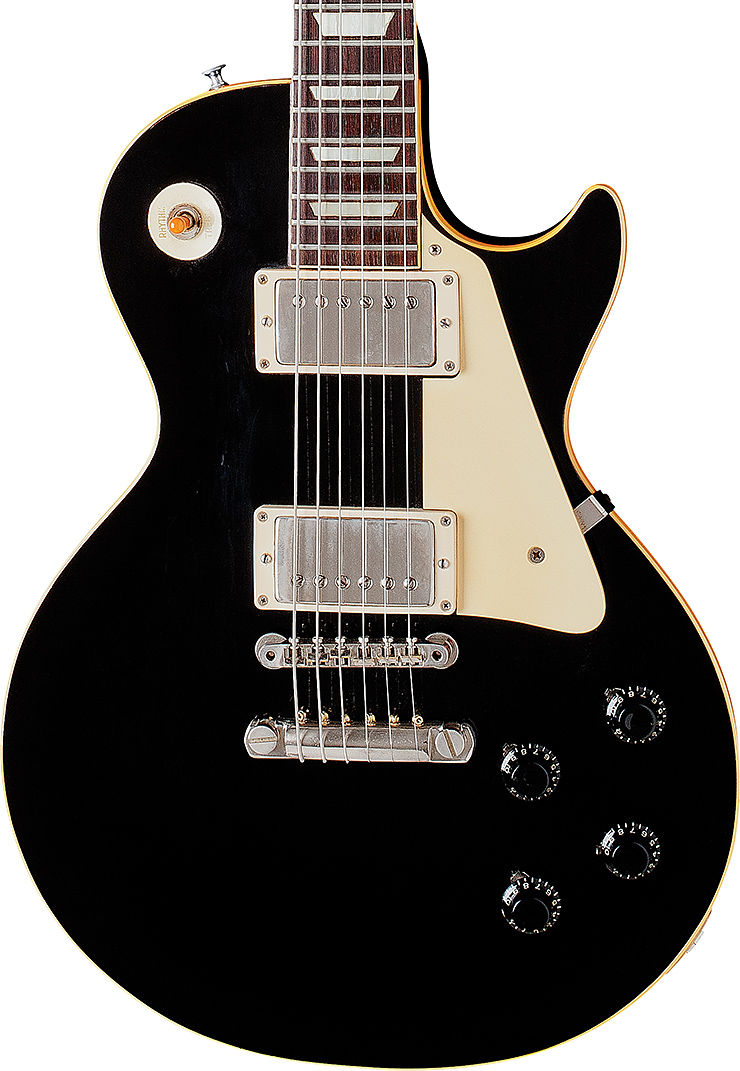 ---
This article originally appeared in VG's December 2014 issue. All copyrights are by the author and Vintage Guitar magazine. Unauthorized replication or use is strictly prohibited.
---