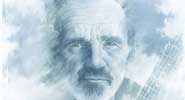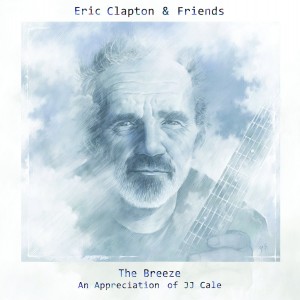 Eric Clapton has worn many a hat during his career. English bluesman, psychedelic guitar god, downhome roots rocker, even '80s big-suited popmeister. In recent decades, he's added another chapeau to the curious collection: tribute artist.
We all owe a debt to those who came before us, but Clapton has raised it to an art form. On '94's From The Cradle, he paid tribute to his blues heroes, offering what were often note-for-note testimonials to Leroy Carr, Muddy Waters, Freddie King, and more. The record was good – at least, the strong sales said so – but Clapton never really let loose, marking the album as a disappointment to Clapton Fans.
He continued the trend with 2004's Me and Mr. Johnson and Sessions For Robert J. And the results were basically the same.
Now, Clapton's back with a sort of eulogy to the recently departed JJ Cale.
Clapton's been an outspoken admirer of Cale. Slowhand, of course, covered Cale's "After Midnight" and happily provided Cale an ongoing songwriter-royalty stream. And, Clapton joined forces with Cale on '06's The Road to Escondido, as well as championing him at his Crossroads Guitar Festivals.
Again, this new tribute album's good. Clapton is capable of getting inside the playing of others with incredible, chameleon-like exactitude. Play Cale's original version of "Call Me The Breeze," then play Clapton's – and you'll have a tough time telling them apart.
That might be impressive in a lesser guitar player – and we all wish we could do it so well, natch. But still. You want to hear Clapton play, listen to him develop Cale's ideas, take them somewhere, stretch out – and show what he himself is capable of.
Interestingly, the "And Friends" part of this tribute all seem to have felt differently about how they performed: each one pays honor to Cale, then keeps the licks "blowing down the road."
Those friends here include a heady lineup: Mark Knopfler, David Lindley, Derek Trucks, Albert Lee, Willie Nelson, John Mayer, Doyle Bramhall II, Greg Leisz, Reggie Young, Don Preston, and Tulsa country picker Don White. Phew.
Knopfler's style is perhaps closest to the understated Cale, yet he doesn't ape him. On "Someday" and "Train To Nowhere," Knopfler stamps his own authority on the tunes, unreeling glorious licks.
Nelson, happily, sounds like Nelson. In fact, how could he not? He plays "Songbird" with sad-hearted verve, picking out a mournful solo on Trigger.
The Breeze is available in both a regular and deluxe edition. The later comes in a clamshell box (the cover featuring a flopped image of Cale's famed hot-rod Harmony Sovereign!), a second CD of Cale's original songs, USB digital copies, suitable-for-framing Cale photos, and an oversize book with excellent liner notes by VG's Dan Forte.
This article originally appeared in VG's January '15 issue. All copyrights are by the author and Vintage Guitar magazine. Unauthorized replication or use is strictly prohibited.