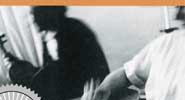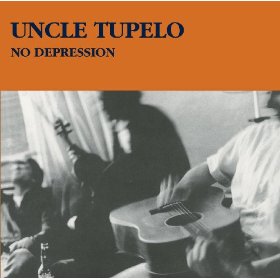 Some fans of the late, great Uncle Tupelo claim solace in the fact the band's acrimonious split resulted in two great bands – Jay Farrar's Son Volt and Jeff Tweedy's Wilco. Others dismiss this as only so much cold comfort. A few listens to Legacy's deluxe reissue of Uncle Tupelo's debut, No Depression, should convince at least a few in the former camp to mourn the loss of the band many consider the progenitors of alt-country.
Taking its title from the band's rollicking cover of the Carter Family's cover of "No Depression In Heaven," Uncle Tupelo's first official release would lend its name to an entire subgenre. That album in remastered form comprises the first 12 tracks of the 35 included here.
Nearly a quarter-century after its release, No Depression remains a revelation. Brimming with loud guitars, Michael Heidorn's lock-step drumming, and the unabashed earnestness of three friends barely into their 20s, the album is perhaps most remarkable for the relentless weight of Farrar's precocious ruminations on blue-collar middle-America. "Graveyard Shift," "Factory Belt," and the standout "Whiskey Bottle" distill lives burdened by deadend prospects. Tweedy's tracks are tentative first steps, wistful in tone and charming for their effort (he would fire his first real shot with "Gun," the opening track on the band's followup).
Among this set's extras are six cuts that appeared on a 2003 reissue, including a cover of the Flying Burrito Brothers' "Sin City" that served as the B-side to the 1990 seven-inch "I Got Drunk." Redundancies are easily forgiven, however, in light of the inclusion of not only "I Got Drunk" but a slew of pre-No Depression demos, including 1989's Not Forever, Just For Now tape in its entirety, featuring nine songs that would be re-recorded a year later for the debut proper.
Captured on eight-track by Mike Allison (who would go on to open Chicago's Atlas Stu- dios), Not Forever showcases early iterations of now-familiar arrangements that had been woodshedded throughout the Midwest. In addition to a harmonica-driven "Whiskey Bottle" (apparently Farrar had to be convinced to replace the harp with a pedal steel on the LP), there's a banjo-fueled "I Got Drunk" and an arguably superior take of Tweedy's "Screen Door." Also fascinating are five songs from 1987's Colorblind and Rhymeless four-track cassette, including the slinky instrumental "Pickle River."
Released 20 years to the month that Farrar decided to dissolve Uncle Tupelo, No Depression Legacy Edition is a perfect example of a reissue that serves as a historical document rather than just a housecleaning and check-cashing exercise. Here's looking forward to the same treatment of Still Feel Gone.
---
This article originally appeared in VG April 2014 issue. All copyrights are by the author and Vintage Guitar magazine. Unauthorized replication or use is strictly prohibited.
---