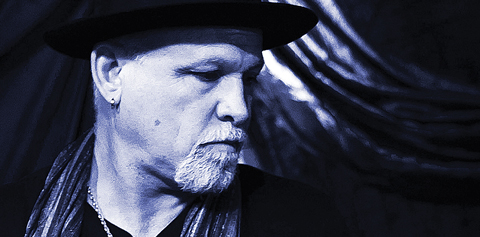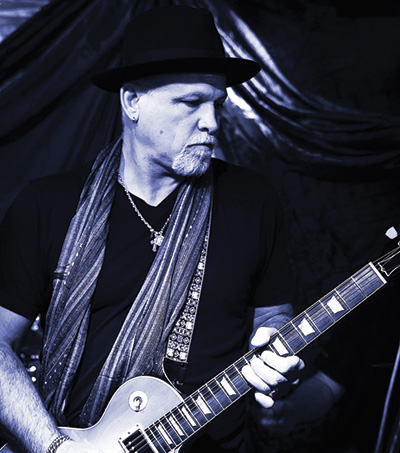 Singer/guitarist Derek St. Holmes' relationship with guitarist Ted Nugent has had its ups and downs. The two have been associated since the mid '70s and collaborated on numerous albums and tours.
Many Nugent fans celebrated when the two hooked up in 2011 for the I Still Believe tour, and are doing so again this year, including several stops with Styx and REO Speedwagon for the Midwest Rock 'n Roll Express Tour.
Holmes acquired his first guitar when he was 11, and has owned and played several classic instruments. He came of age in the Detroit area, where the guitar-based sounds of MC5, SRC, and Grand Funk Railroad focused his attention on lead singers who played guitar. "It was the sheer power of the music," he recalled. "I listened to guys like Scott Richards and Mark Farner, but I think Bob Seger was the first one to break out nationally from there. When I heard him, I went 'Wow!' and started concentrating on guitar even more. I also admired Peter Green."
He connected with Nugent while fronting a band that opened for The Amboy Dukes. After the Dukes split, Nugent looked for a lead singer who also played some aggressive rhythm guitar. St. Holmes signed on and eventually sang on classic tracks including "Stranglehold" and "Hey Baby."
"When I started with him, I had a black Les Paul Custom and a Stratocaster in a transparent white finish with gold hardware; I don't think they called it a Mary Kaye Strat, but that's basically what it was. I also had a brown sunburst reissue Les Paul Special I got new in '74. Those were all stolen in Oklahoma while we on tour; Ted had a couple of Byrdlands stolen, as well.
"I used my insurance settlement to get a white, early-'60s three-pickup SG-style Les Paul. It looked good, but it was hard to play; I used it until we got a deal with Epic, then swapped it for a '57 Les Paul Junior single-cut. Leslie West had staggered me with his playing. Those fingers, that tone!"
And his sound was in-sync with Nugent's.
"My Gibson-through-Marshall tone combined with Ted's Byrdland through his Fender Twin Reverbs to enhance the overall sound."
In '78, St. Holmes left Nugent to form a band called St. Paradise, then teamed with Brad Whitford (who had left Aerosmith) to form Whitford/St. Holmes. Both bands were lauded by critics. In Whitford/St. Holmes, he used an early-'60s SG with DiMarzio pickups.
Over the next 15 years, St. Holmes recorded with Nugent sporadically, using a Mosrite-shaped Robin Raider he says sounded like an old Strat. In '95, he appeared on Nugent's Spirit of the Wild album and tour, where he relied on two Gibson ES-335s.
"When I was 16, I saw a Les Paul goldtop hanging in a store," St. Holmes recalled with a chuckle. "I went in every Saturday to look at it, but couldn't afford it. So I got a paper route. A month and a half later, it was still there, but by that Saturday, when my dad and I went to buy it, it had sold. The only other thing hanging on the wall that was worth anything was a sunburst 335 with a trapeze tailpiece. So that was my first good guitar."
In the late '90s he joined Jeff Carlisi, Liberty DeVito, and Ben Orr in a band called Big People, and used another Gibson three-pickup SG and a '62 reissue Strat. Today, thanks in part to the memories of having guitars stolen in the '70s, St. Holmes relies primarily on reissue instruments for concerts. He counts a '59 Les Paul reissue given to him by Jimmy Wallace, two '68 Les Paul Custom reissues (one ebony, one sunburst), as well as a '56 Goldtop reissue he says, "…sounds amazing. It's got a lot of volume and a lot of punch."
St. Holmes is also is a fan of Paul Reed Smith guitars, particularly since he has been one of the singers in Smith's band, which released an album in 2010.
Today, things have swung full circle, and St. Holmes said the recent live gigs have gone well enough that he and Nugent are talking about more creative collaboration.
"He wants to write some songs together, [so] we're talking about doing another album. We've talked at times about how and why we let our close relationship get away from us, and it's good to be back onstage with him."
---
This article originally appeared in VG August 2012 issue. All copyrights are by the author and Vintage Guitar magazine. Unauthorized replication or use is strictly prohibited.
---