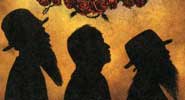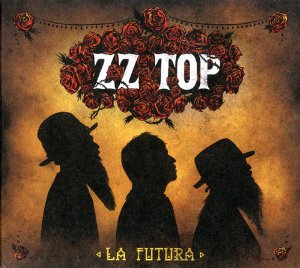 This is ZZ's first studio effort since 2003's Mescalero, and the band's first album not produced by Billy Gibbons and/or longtime manager Bill Ham, the band having severed ties with him in '06. Instead, Gibbons co-produced the CD with the man with the Midas touch, Rick Rubin.
Rubin, of course, made a name for himself producing Run-D.M.C., the Beastie Boys, Slayer, and the Red Hot Chili Peppers before revitalizing Johnny Cash's career and producing Tom Petty's Wildflowers and Adele's gazillion-selling 21. His genius lies not in giving every project a "Rick Rubin sound," but more often in stripping away window dressing that may have accumulated over the years to the point that it was obscuring the artist's (or band's) essence – like a sculptor chiseling away every part of a block of marble that doesn't look like a beautiful female nude.
Judging by the result, Rubin and Gibbons were a marriage made in Lone Star heaven. Opening with the distorted "I Gotsta Get Paid," they take the trio back to its pre-Eliminator roots without sounding old-fashioned or nostalgic. Next up, the kings of the big riff pound out "Chartreuse," a new millennium "Tush" with a great Gibbons slide solo, slowly seguing into "Consumption," filled with the Reverend's false harmonics. Gibbons wrote all but one song, with outside-ZZ collaborations coming up aces. The one cover is an aching reading of "It's Too Easy Mañana" by Gillian Welch and David Rawlings.
Considering that the CD's 10 "official" songs clock in at under 40 minutes, it's a shame many fans won't hear the album's two outlet-specific bonus tracks. "Threshold Of A Breakdown" features more of Gibbons' nasty slide, while Dusty Hill delivers a great lead vocal on "Drive By Lover" (co-written by Gibbons and longtime friend and Austin's hard-rock elder statesman Van Wilks), which is reminiscent of the late Doyle Bramhall.
The Eliminator-era sheen isn't completely abandoned, but that classic is now 30 years old. In some ways, it's more a period piece than, say, Deguello.
This article originally appeared in VG's Feb. '13 issue. All copyrights are by the author and Vintage Guitar magazine. Unauthorized replication or use is strictly prohibited.