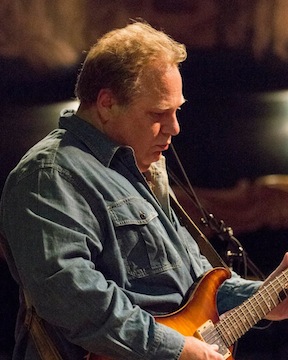 Mike "Junior" Clark, a music-industry veteran who was involved in the development of PRS' amplifier line, has joined Premier Builders Guild (PBG) as Sales Manager – North America.
At PRS, he helped develop the two-channel "H" amp and two-channel custom amps, working alongside artists including Dave Weiner, Joey Santiago (Pixies), and Bugs Henderson. Most recently, he was the company's Sales and Marketing Manager. Based in Dallas, he has been a blues-rock guitarist and singer for more than 40 years. He toured with Texas blues legend Bugs Henderson as well as with the Stratoblasters and with Turnabout. In 1983, he won the Texas Tornado award, joining a list that includes Stevie Ray Vaughan, Billy Gibbons, Albert Collins, Doyle Bramhall II and  Johnny "Guitar" Watson. He currently gigs with his own band, Junior & The Journeymen.
Clark previously worked as a factory rep for Gibson, where he helped establish Epiphone's involvement with the Tejano Music Awards and the Selena tribute guitar. Beyond his sales work at PBG, he will also play a role in product development and artist relations.