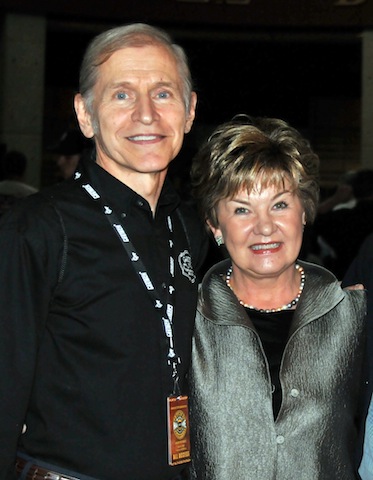 As part of the celebration of the 130th anniversary of the founding of the Gretsch Company, it is conducting promotional events in cities across the U.S. and Canada to showcase its guitars and drums, and host performances by endorsers.
One element of the proceedings is the Fred & Dinah Gretsch 130th Anniversary Tour. Representing the fourth generation of the Gretsch family, Fred will greet fans, sign autographs, and relate the history of the business that was founded by his great-grandfather, Friedrich, in 1883. At several events, Fred will be joined by his wife, Dinah, founder of the Mrs. G's Music Foundation, a charitable organization that supports music education in rural schools.
Their tour will start June 15 at StreetSounds, in Brooklyn, and continue through October 12. Artists scheduled to appear nclude The Romantics, the Michelle Marie Trio, Jet Weston & His Atomic Ranch Hands, Foxy Studs, Fountains of Wayne, the Joe Robinson Trio, Rosie Flores & The Rivetors, Mister Barrington, The Octanes, Steve Ferrone, Paul Pigat & Cousin Harley, and the Kimberly Thompson Quartet (featuring drummer Kim Thompson). For more, visit Gretsch.com.