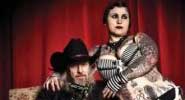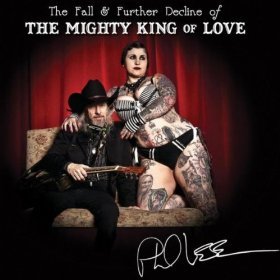 There's something special about a songwriter who can break your heart and make you come back for more. Phil Lee does it in style with "Cold Ground," a song about unimaginable grief. Lines like "I'm not a tough guy but I can fake it for a while" pierce like darts with the song's witty lyrics and uptempo beat working as a version of laughing to keep from crying. As a lyricist Lee's two steps above most.
Musically he draws from a crazy quilt of sources: beach and jug band music, Dylan, the Beatles, and more. In "Chloe," the Monkees meet swamp rock and he delivers "I Hated to See You Go" with a ragged soul that rivals Van Morrison.
Producer Richard Bennett not only plays matchless guitar but knows just what gracing touch makes a song work and spotting it, he puts ego aside. If Lee's G&L Broadcaster solo works best for the rockabilly of "I Like Everything" or Tom Mason's slide guitar makes "Hobo Girl," so be it. When Bennett does step out front – as when he adds Spanishflavored touches to "She Don't Let Love Get In The Way" – no one can touch him anyway.
Besides Mason's slide and Lee's own forays, George Bradfute adds vibrato guitar on "The Blues In Reverse," Bennett dropping in the right touch when and wherever it's needed.
Stripped-down instrumentation puts a highlight on each element, including some of Lee's best harmonica playing ever. It's all in service to a collection of mighty fine songs from a mighty fine American songwriter. Starting with his 2000 debut, this makes Phil Lee four for four.
This article originally appeared in VG's Feb. '13 issue. All copyrights are by the author and Vintage Guitar magazine. Unauthorized replication or use is strictly prohibited.