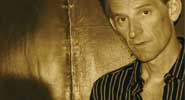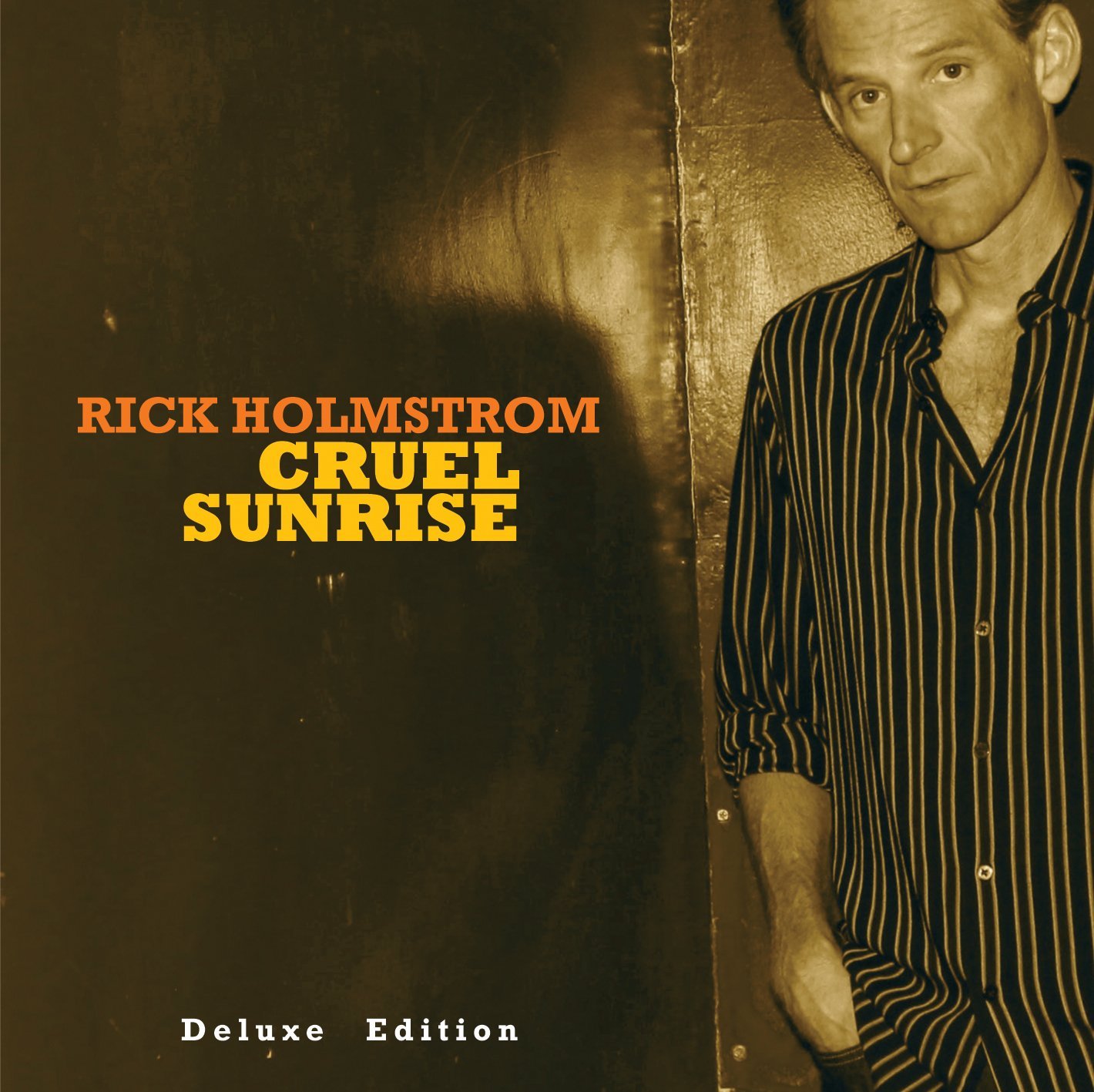 The late Cub Koda wrote that Rick Holmstrom's "inventive ideas are topnotch," comparing him to the great Earl Hooker. That was in reference to Holmstrom's solo debut, released in '96, when he was 31. Sixteen years and five solo albums later, Holmstrom has matured by leaps and bounds into a master of tone and taste. Likewise, his producing sensibilities were already impressive (including two outings with blues harpist Johnny Dyer) but have continued to evolve and refine.
Today, Holmstrom is probably best known as guitarist with gospel icon Mavis Staples, but he's continued to lead his own trio. The Holmstrom/ Staples trio – with drummer Stephen Hodges and bassist/saxophonist Jeff Turmes – has that rare combination of abundant versatility and a unique, identifiable sound.
The dozen vocal songs on Cruel Sunrise display the RHB's stamp as well as Holmstrom's best songwriting to date. Not tied to any genre, his churchy "Owe You Everything" lives up to its guest vocalist (Ms. Staples), while his five co-writes with Andy Kaulkin combine rock, country, and blues sensibilities. The Tele-toter's gentle "You Drive 'Em Crazy" and stirring "I'll Hold You Close" defy categorization – unless "great" is a category.
Cruel Sunrise stands on its own just fine, but do yourself a favor and get the Deluxe Edition. On its second CD, Lonesome, the same trio plays instrumental interpretations of a dozen vocal standards, ranging stylistically from country to gospel to jazz to R&B. Staples gave Holmstrom a lot of freedom from the very first gigs, and that's evolved to her leaving the stage mid-set, so the band can do an instrumental medley of gospel standards like "Just Closer Walk With Thee" and "Wayfaring Stranger," both included here. The latter features Turmes on slide. In fact, any slide you hear on either CD is by him – although Holmstrom does a very convincing imitation with his fingers on his sort of Muddy Waters-meets-Link Wray arrangement of Hank Williams' "I'm So Lonesome I Could Cry."
Rick cut the instrumental disc live to 1/4-inch tape, with band members actually switching instruments on the fly. There's so much space, it's like the air is the fourth member of the "quartet." Coming up with an original instrumental group voice is as hard as finding one's own guitar style, but Holmstrom (and band) succeed in both respects.
This article originally appeared in VG's Jan. '13 issue. All copyrights are by the author and Vintage Guitar magazine. Unauthorized replication or use is strictly prohibited.