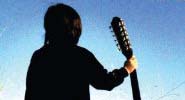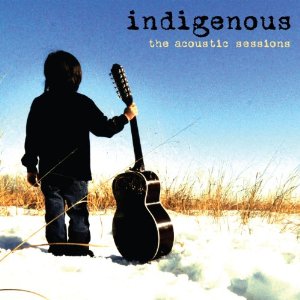 Indigenous is a highenergy blues-rock band fronted by Mato Nanji, disciple of Vaughan and Hendrix; its sound is defined by the chugging rhythms and fat tones squeezed from his Stratocaster.
For this album, Nanji lays down the Strat in favor of acoustic guitars. Brother Pte, sister Wanbdi, and cousin Horse (on bass, drums, and percussion respectively) have stepped aside for the time being. In their places are Mato's wife and songwriting partner, Leah, on background vocals, producer Jamie Candiloro on a variety of instruments, and Lisa Germano of John Mellencamp's band on violin.
Except for Roy Orbison's "You Got It" the songs have appeared on other Indigenous albums; each is imaginatively reinterpreted by a guitarist who loses nothing switching to acoustic. He never overplays to compensate and doesn't make changes just for the sake of doing so.
In "Leaving," he nudges the tempo a little, adding a slight country-soul feel, but retaining the song's "Voodoo Child" flavor. The solo is almost a duel between Nanji and Germano. This version loses none of the tune's bluesy guts or its energy. On "Now That You're Gone," a Stevie-Ray-inspired tune, Nanji is clean and precise, but still fiercely incisive as he rakes the chords and displays a wicked vibrato. The dreamy "Rest Of My Days" hints of early Traffic and bits of War and Santana.
The Acoustic Sessions is one of Indigenous' best. But no one who can do what Nanji does with a Strat could stay away from it for long. This isn't a change in direction, but an exploration of his (and Indigenous') great capabilities.
---
This article originally appeared in VG's Oct. '10 issue.  All copyrights are by the author and Vintage Guitar magazine.  Unauthorized replication or use is strictly prohibited.

---