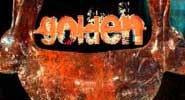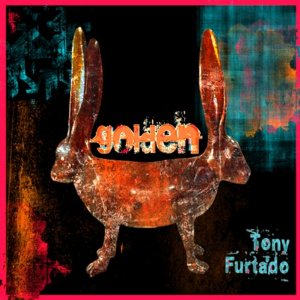 If you had picked up Golden without hearing one of Tony Furtado's previous 14 albums, you'd never guess he was once a banjo prodigy. After winning the National Bluegrass Banjo competition at 19, he was on his way when he made a left turn into blues, learning slide guitar and lap steel. Then he detoured into songwriting.
For his 15th album, Furtado serves up a rock/pop/folk soufflé that combines songwriting, picking, and vocals into one tasty entree.
Furtado has been writing good songs for some time, but the latest batch is among his best. The instrumental "Portlandia" has a bluesy melody that curls around itself in a banjo backstep. Furtado combines this percussive banjo line with an ethereal electric slide guitar part that floats above the beat like clouds on a sunny day. Another hypnotic blues stomp, "Can't Lie Down" has a snappy chorus
that surges with second-line rhythms hung around the banjo riff.
Early in his career, Furtado was known more for his picking than his vocals, but on Golden he has elevated his singing to a level equal to his playing. On some tunes, Furtado's voice sounds a bit like Paul Simon. They have similar harmonic timbres and, at times, phrasing. This is not a bad thing.
Co-producer and engineer Rob Stroup's recording of Paul Brainard (pedal steel), Scott Law (mandolin), Tye North (bass), and Anders Bergstrom (drums) gives the album a relaxed, down-home quality. The playing is more about making the ensemble mesh than stringing together hot licks.
This article originally appeared in VG's June '11 issue. All copyrights are by the author and Vintage Guitar magazine. Unauthorized replication or use is strictly prohibited.