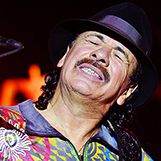 Carlos Santana
Inducted in 2016
"I grew up in the '60s, when the first thing you heard in music was feeling, emotion, and passion," said Carlos Santana, discussing his
Shape Shifter
album in a 2012 interview with
VG
. "Now, that's the first thing they
take out
!"
Read the complete VG Readers' Choice Awards 2016
.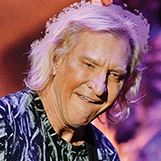 Joe Walsh
Inducted in 2016
The ability to adapt and grow – diversity – is a substantial element in the career of any musician whose career manages to span five decades. That rare ilk includes Joe Walsh, the guy who hardened the Eagles' edge and in the late '70s made rock fans aware of the coolness of a talkbox.
Read the complete VG Readers' Choice Awards 2016
.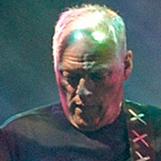 David Gilmour
Inducted in 2015
Pink Floyd holds few rivals. Propelled by insightful, pointed lyrics and deep-seated melodies, the band and its music are popular worldwide. Guitarist David Gilmour is one
highly
significant reason.
Read the complete VG Readers' Choice Awards 2015
.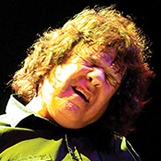 Gary Moore
Inducted in 2015
In his May '04 "Fretprints" study,
VG
contributor Wolf Marshall dubbed Gary Moore an "unsung hero," citing his virtuosity, diversity, and an uncompromising body of work. Critics would argue (and fans insist) that Moore was (and is) truly underappreciated; while the names of contemporaries like Van Halen, Young, and Blackmore are part of rock-guitar lexicon, Moore's name typically requires a deeper dig.
Read the complete VG Readers' Choice Awards 2015
.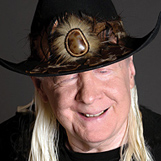 Johnny Winter
Inducted in 2014
Born and raised in Texas, he was influenced by the blues guitarists of the region and rose to fame in the late '60s playing pure blues – not the watered down stuff of many other performers of the day. Relying heavily on a '64 Gibson Firebird, he built a reputation for his killer live show and, after teaming with Rick Derringer (and his McCoys rhythm section) to release
Johnny Winter And…
rose to prominence for his songs and high-energy, slide-focused playing.
Read the complete VG Readers' Choice Awards 2014
.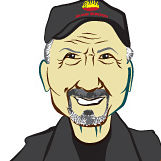 James Burton
Inducted in 2014
"The Master of the Telecaster" emerged from rural Louisiana at age 14 to play on "Louisiana Hayride." A few years later, he wrote the lick that propelled "Susie Q," followed by a stint in Rick Nelson's band. His career is a succession of highlights that has seen him work with legends including Cash, Haggard, Denver, Lewis, and many others. In '69, Elvis called. Today, he's in high demand as player, producer, and entrepreneur.
Read the complete VG Readers' Choice Awards 2014
.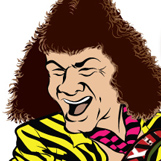 Edward Van Halen
Inducted in 2013
Born in the Netherlands to musical parents (his father was a professional clarinetist/bandleader), as a child, Edward Van Halen studied classical piano and violin. When the family emigrated to California in the '60s, young "Eddie" first turned to drums, then guitar – learning solos by slowing his turntable – and was deeply influenced by a list of heroes including Hendrix, Page, Gibbons, Blackmore, and especially Eric Clapton.
Read the complete VG Hall Of Fame's Class of 2013
.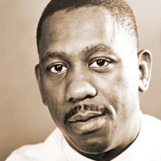 Wes Montgomery
Inducted in 2013
Among modern jazz guitarists, there really is no greater influence than John Leslie "Wes" Montgomery. Born in 1923, he started playing the tenor guitar when he was 12 and used it while committing to memory much of the Charlie Christian catalog (yes, on a tenor guitar!). At 19, he switched to six-string and by the time he joined Lionel Hampton's band in 1948, his proficiency and fluency were beyond question.
Read the complete VG Hall Of Fame's Class of 2013
.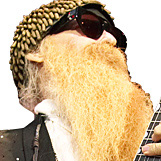 Billy Gibbons
Inducted in 2012
Though his riffage steered the hard-charging boogie rendered by ZZ Top starting in the early '70s, his instinct for the visual helped propel the band to superstardomin the '80s thanks to the girls, legs, cars, and guitars in the videos for "Gimme All Your Lovin'," "Sharp Dressed Man" and others. Whether with a Strat, Telecaster, Les Paul, or some funky custom axe, he has plied some of the most known (and played) licks to ever flow out of Houston… or anywhere else. Read more
details on Billy Gibbons
.
Read the complete VG Hall Of Fame's Class of 2012
.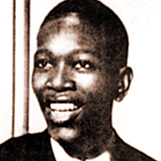 Charlie Christian
Inducted in 2012
While playing in orchestras in the 1930s, he took to jamming on single-note runs in an effort to respond to the horn players in the band. In other words, he
created
the guitar solo, and made the instrument much more than a strictly-rhythm axe. In his prime, he proceeded to solo alongside contemporary giants of popular music, including Benny Goodman, Count Basie, Dizzy Gillespie, and many others.
Read the complete VG Hall Of Fame's Class of 2012
.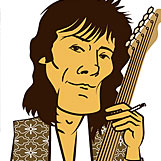 Keith Richards
Inducted in 2011
With a style forged via the influence of Chuck Berry, Muddy Waters, Scotty Moore, Hank Marvin, James Burton, Buddy Holly, and others, he became the driving musical force behind arguably the most influential, pure rock-and-roll band. Early on in the Stones, he made ample use of the lead-rhythm approach, but by the early '70s he was regularly using Open G tuning, often with a capo in different positions, solidifying his reputation as a rhythm guitarist and riff write.
Read the complete VG Hall Of Fame's Class of 2011
.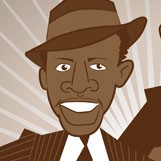 Robert Johnson
Inducted in 2010
Though popularly noted for "selling his soul to the devil," his mid-'30s recordings were a display of raw talent that served as the boilerplate of modern blues music. His name is commonly associated with the Gibson L-1.
Read the complete VG Hall Of Fame's Class of 2010
.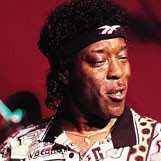 Buddy Guy
Inducted in 2009
The Louisiana-born purveyor of Chicago blues has been hugely influential to some of the biggest names in guitardom, including Jimi Hendrix, Eric Clapton, and Stevie Ray Vaughan. A five-time Grammy winner, he is renowned for his live performances, where his music can vary from traditional blues to a sprawling mix of blues, rock, soul, and jazz. For 20 years, he has also played host to most nearly every notable blues act at his Legends club.
Buddy Guy Feature.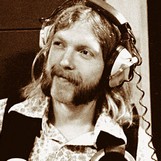 Duane Allman
Inducted in 2008
He died after crashing his motorcyle at age 24, just as The Allman Brothers Band was headed toward its apex. Still, his style has been infinitely influential, especially when it included his Coricidian-bottle slide. Soul-laden and completely original, his playing paved the way for acts ranging from The Marshall Tucker Band to Phish.
Duane Allman Feature.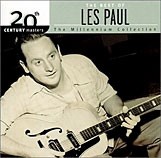 Les Paul
Inducted in 2007
The first person in the VG HoF in two categories (he entered as an Innovator in '93), before all the electronics tinkering, he was Django-inspired jazz player with roots in country music. He came to prominence in the '30s with his trio, in the '40s worked studio sessions with Bing Crosby and others, had his own hits, and later teamed with singer (and wife to be) Mary Ford to do guitar/vocal duets. By the mid '50s, though, their music had succumbed to rock and roll. Still, anyone who has his broken arm permanently set in a guitar-playing position deserves play!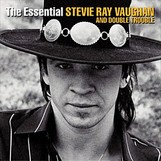 Stevie Ray Vaughan
Inducted in 2006
Rave-on, indeed. Building on the Texas blues foundation of Muddy Waters, T-Bone Walker and others, he and his Fender Stratocaster combined many influences and took the blues mainstream. In terms of popularity, SRV brought the genre its best days (so far).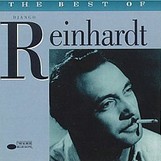 Django Reinhardt
Inducted in 2005
Arguably the most influential jazz guitarist the idiom has ever produced, with Stephane Grapelli and The Quintent Of The Hot Club of France, he achieved near-mythical status and elevated the genre. Despite having a disfigured fret hand, he played some of the most memorable single-string improvisations.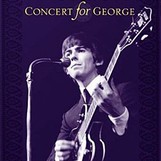 George Harrison
Inducted in 2004
Countering Lennon and McCartney's R&B tendencies, the lead guitarist of the Beatles brought the Carl Perkins/James Burton vibe to the band. Far too succinct a personality to be a blazing lead player, he nonetheless laid down some of the most competent and memorable rock solos ever recorded.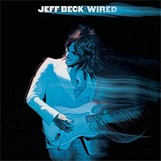 Jeff Beck
Inducted in 2003
Emerging as Eric Clapton's replacement in the Yardbirds, he's a multi-styled virtuoso who has never feared experimentation, critical backlash, or sharing the spotlight with other notables. The "guitarist's guitarist," he's a perennial fan favorite, gathering regular ink regardless of his recorded output.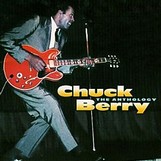 Chuck Berry
Inducted in 2002
If you play guitar, chances are Chuck Berry is part of the reason. From the opening lick of "Maybelline" to "School Days" and "Roll Over Beethoven", his contribution to popular music is inarguable. He borrowed from the blues, country, and boogie-woogie to create licks every guitarist has copied. Wanna learn to play guitar? Grab a Chuck Berry record.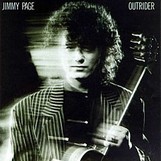 Jimmy Page
Inducted in 1999
Earning a reputation as an efficient session man in early-'60s London, he joined the Yardbirds in '66 and formed Led Zeppelin in '68. His virtuosity on acoustic and electric guitar covered a range of styles and set trends still followed (though seldom covered as well) today. Plus, he played some of the most memorable guitar solos of all time through a Supro amp!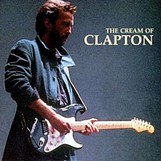 Eric Clapton
Inducted in 1998
Drawing on the style of B.B. King, Charlie Christian, and Freddie King, Clapton made the blues more palpable to a broad British audience in his work with John Mayall, then helped bring blues-based rock to the forefront in Cream. His solo career has been marked by an eclectic but concise style that continues to draw new fans and move the guitar forward.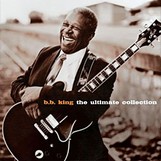 B.B. King
Inducted in 1997
After getting his break on Mississippi's KWEM radio in 1948, B.B. caught the attention of the Modern record label, and went on to become one of the most imminently influential blues guitarists of all time. His trademark single-note solos have cut many a head while he smiled and played on, smooth as ever.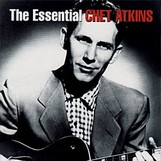 Chet Atkins
Inducted in 1996
Credited with being single-handedly responsible for the "Nashville Sound", but always defying strict categorization, his ability to produce new sounds and styles has been supremely influential.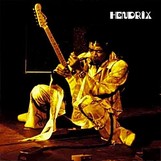 Jimi Hendrix
Inducted in 1994
The fact he still makes the covers of guitar magazines several times each year almost four decades after his death tells the place Jimi holds in the hearts of guitarists. That's why he was the first player in the VG Hall of Fame.