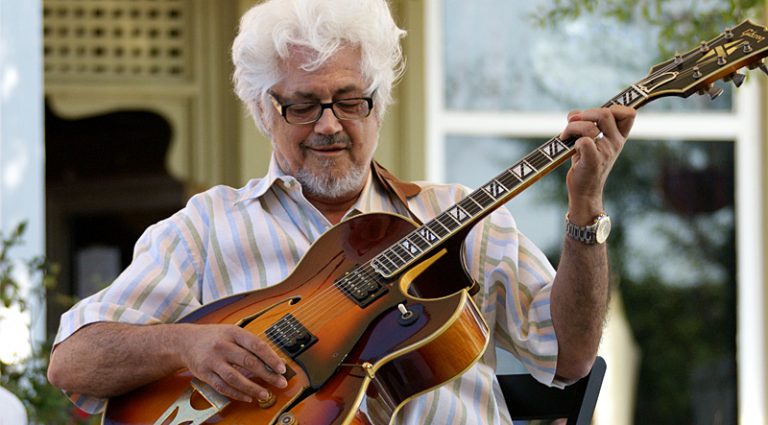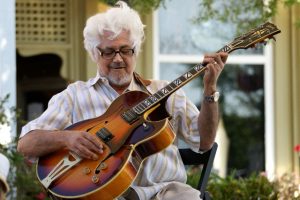 Guitarist Larry Coryell died February 19 in New York City after performing the previous night at the Iridium. He was 73 and passed away in his sleep, from natural causes.
A pioneer of jazz-rock, Coryell was dubbed the "Godfather of Fusion" after bringing a new feel to electric jazz in the 1960s – hard-edged, with cutting tone and note-bending that owed much to blues, rock, and country.
Noted for his technique, he was comfortable in almost every style from the distortion-laden electric work to intricate lines on acoustic.
Born April 2, 1943, in Galveston, Texas, Coryell grew up in Seattle, where his mother introduced him to the piano as a child. By his teens, he had switched to guitar and was playing rock music. At the University of Washington, he studied journalism while taking private guitar lessons.
By 1965, he was living in New York City and taking lessons in classical guitar. While citing Chet Atkins and Chuck Berry as early influences, he also took cues from John Coltrane and Wes Montgomery and was inspired by The Beatles, Byrds, and Bob Dylan. In '66, he formed The Free Spirits, in which he served as primary composer, sang, and played sitar. Though the group conformed to the psychedelic formula, it foreshadowed jazz/rock fusion with soloing by Coryell and sax/flute player Jim Pepper.
Three years later, after playing guitar on albums by vibraphonist Gary Burton and flutist Herbie Mann, then gigging with Jack Bruce and others, Coryell established a multifarious musical voice, releasing two solo albums, Lady Coryell and Coryell, that mixed jazz, classical, and rock.
While focusing on his fusion band, The Eleventh House, he also collaborated with jazz greats including Miles Davis, Burton, Mouzon, Ron Carter, Chet Baker, and others. In late '69, he recorded Spaces with John McLaughlin, an album many consider the embryo for the fusion-jazz movement of the '70s.
Coryell had planned an extensive summer tour with a reformed Eleventh House, which has a new album set for release June 2. He is survived by his wife, Tracey, two daughters, two sons, and six grandchildren.