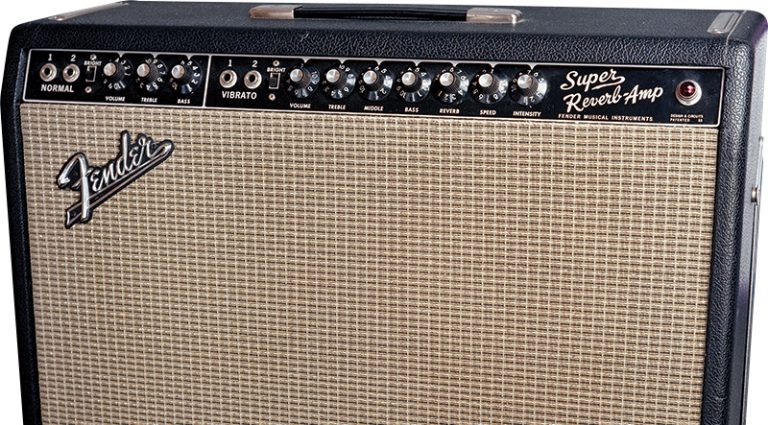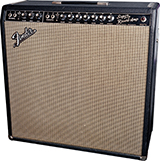 Fender Super Reverb
Inducted in 2018
Powerful, with bountiful lows coupled to a sweet and detailed high-end response, yet easier to push into breakup than a Twin Reverb, and blessed with that gorgeous tube-driven reverb and opto-cell tremolo, it really is a do-it-all combo for many players. Indeed, plenty would argue that its own particular bundle of features come together in a more-blissfully toneful end result than other Fenders of the era – if your gig can take the volume (and back can take the weight!).
Read the complete VG 2018 Readers' Choice Awards
.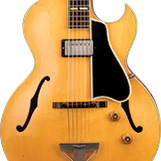 Gibson ES-175
Inducted in 2017
Viewed through the decades as the quintessential electric hollowbody for jazz players, when it debuted in 1949, Gibson's ES-175 was the electrified sibling of the L-4C, but made with wood laminate instead of the latter's solid spruce top and solid-wood back and sides.
Read the complete VG 2017 Readers' Choice Awards
.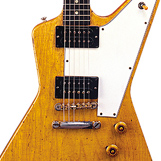 Gibson Explorer
Inducted in 2016
In 1957, Gibson President Ted McCarty took it upon himself to jump-start sales of his company's electric guitars. While his company firmly controlled the market for archtops and big-bodied acoustics, the kids who played rock and roll and the latest country music were flocking to Leo Fender's solidbodied Tele and Strat; Ted's crew needed to move beyond the Les Paul that had become so un-hip.
Read the complete VG 2016 Readers' Choice Awards
.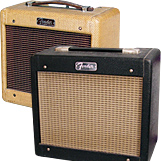 Fender Champ
Inducted in 2015
Amid all the cute (yet potent) single-ended "student" amps to come out of the '50s and early '60s, Fender's 5E1 and 5F1 models were, well, the Champs. About the size of the lunchbox your grandpa took along to work every morning, loaded with three tubes – a single preamp tube, single power tube, and single rectifier tube – and putting out a nominal four watts into the smallest speaker you'll find in a guitar amp, this thing punched way above its weight, and made surprisingly easy and swift work of gaining its classic status. The diminutive looks alone are enough to make the Champ appealing. Awww, it's a baby Fender!
Read the complete VG 2015 Readers' Choice Awards
.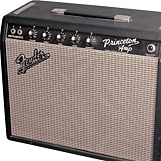 Fender Princeton/Reverb
Inducted in 2014
The amp world's version of a "tween," when it was given a second 6V6 tube in the early '60s, it became better suited to the garage than the bedroom, its sweet spot fitting perfectly with drums and bass. Largely underrated, it served as the basis for Randall Smith's Mesa Boogie Mk I and has been long a studio favorite for pros – especially after Fender gave it reverb in '64.
Read the complete VG 2014 Readers' Choice Awards
.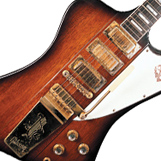 Gibson Firebird
Inducted in 2013
Hired in 1948 to oversee the books and more at Gibson, Ted McCarty dove full-force into design and helped create some of history's most-coveted instruments (and integral elements like the Tune-O-Matic bridge and PAF humbucking pickup), including the now-esteemed Firebird. While it was not a raging sales success or McCarty's crowning achievement, the model has a unique place in the guitar pantheon. Read the complete VG Hall Of Fame's Class of 2013.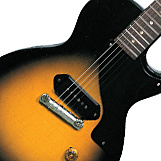 Gibson Les Paul Junior
Inducted in 2012
When Fender introduced the Strat, Gibson's original Les Paul was suddenly deemed stodgy, heavy, and over-priced. The company's response came in the form of a stripped-down, slab-bodied, plain-Jane version, priced more for beginners. Its P-90 pickup, full scale length, and set-neck design, though, made it a screamer, coveted today for those attributes.
Read the complete VG Hall Of Fame's Class of 2012
.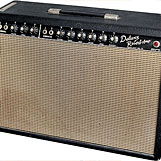 Fender Deluxe Reverb
Inducted in 2011
Introduced in 1963, it's viewed by many as the ultimate guitar amp, it is (as
VG
amp profiler Dave Hunter wrote), "…small enough to crank up into tone territory for recording, rehearsal, or bar gigs, yet loud enough to fill a room and be heard above the drummer in a medium-sized club with just a vocal P.A." Part of Fender's storied "blackface" line, it was a dramatic reinterpretation of the tweed Deluxe, keeping the two 6V6s and 12″ speaker, but with an entirely new circuit that added reverb, tremolo, and more importantly, a negative-feedback loop around the output stage, making it "hotter" and more dynamic than most of its bigger-brother Fender amps!
Read the complete VG Hall Of Fame's Class of 2011
.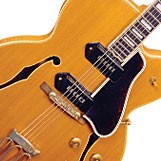 Gibson Byrdland
Inducted in 2010
The first "thinline" guitar, it was devised in 1955, after Gibson's Clarence Havenga asked Hank Garland, "What would you like that we don't already have?" After replying (in paraphrase), "A lot!" Garland and his pal, Billy Byrd, designed this revolutionary predecessor to the 335.
Read the complete VG Hall Of Fame's Class of 2010
.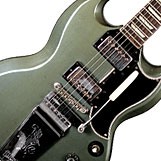 Gibson SG Standard
Inducted in 2009
By 1960, declining sales of the Les Paul model had Gibson looking to revamp the guitar. So the company gave it a radically redesigned, much thinner (and lighter!) body intended to better compete with Fender's Strat. But the things that made up its very heart and soul – especially its humbucking pickups – remained. Today, the early-'60s version is a true classic.
Gibson SG Standard Feature.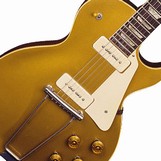 Gibson Les Paul Model (Goldtop)
Inducted in 2008
Les Paul tried for years to convince Gibson it needed a solidbody in its line. Finally, Ted McCarty brought a single-cut experiment guitar to Les for his approval. Though its origianl bridge/tailpiece was far from perfect, the instrument served as Gibson's test bed through the '50s. Eventually, it reached the pinnacle among guitars and today sits among the top collectibles.
Gibson Les Paul Goldtop Feature.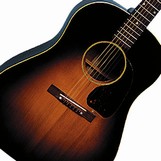 Gibson J-45
Inducted in 2007
Martin's "dreadnought" flat-tops were big and dominated the guitar market of the 1930s. By the early '40s, Gibson knew it needed a big flat-top to compete, and he J-45 ("J" for Jumbo, "45" indicating its price in dollars) was it. A 16″ round-shoulded flat-top, even in the tough times of its launch, it received a very warm welcome and has ever since remained one of – if not the – most popular Gibson guitars.
Gibson J-45 Feature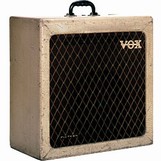 Vox AC15
Inducted in 2007
Dick Denney built it in his own shop before hiring on at Vox and perfecting it. It proved a godsend to the burgeoning rock-and-roll scene, being the first amp that allowed a guitarist to be heard alongside a drummer and bass player. For the first time, small groups using just guitar, bass, and drums, could effectively fill a club or dance hall with their sound.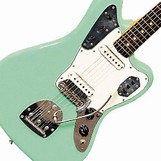 Fender Jaguar
Inducted in 2006
Jumping on the speeding Fender bandwagon in 1962, it helped the company stay on top throughout the decade, with its fancy new vibrato tailpiece, sophisticated electronics, and (usually) a funky custom color. If you played instrumental rock at the time, you either had one of these or you were probably ignored!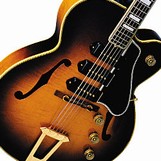 Gibson ES-5
Inducted in 2006
One of the first guitars built after Ted McCarty took charge of Gibson, it helped solidify the company's position as the world's preeminent electric archtop maker. Today, its late-'50s variant with three PAF humbuckers and Switchmaster tone control is one of the most collectible of its ilk.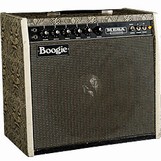 Mesa-Boogie Mark I
Inducted in 2005
The first amplifier with a cascading gain stage (a.k.a. master volume), it introduced players to "high gain" guitar tone without deafening sound pressure levels. It rose to prominence after being used by Carlos Santana to record
Abraxas
.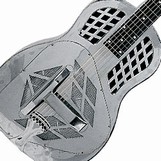 National Tri-Cone series
Inducted in 2005
Its warm, sustaining tone emanates from three aluminum "resonators" designed to help guitarists stand out in big-band or orchestra settings. But, soon after being introduced, Nationals were adopted by Hawiian and blues players. Today, the Tri-Cone produces what many consider the ultimate acoustic blues tone.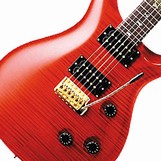 PRS Custom
Inducted in 2004
The first production instrument from a company that has become the guitar's preeminent modern success story.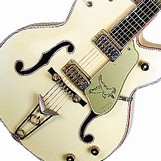 Gretsch White Falcon
Inducted in 2004
Like many great guitars, it has evolved through several versions. But it has been a classic since day one, for both its sound and utterly unique aesthetic.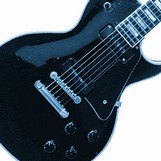 Gibson Les Paul Custom
Inducted in 2003
Can you say "Black Beauty?" Though Gibson didn't give it the name, Les Paul himself chose black as the secondary color for the guitar bearing his moniker. Gibson did, however, use it to experiment with a three-pickup configuration and to introduce its famed Alnico-magnet pickup.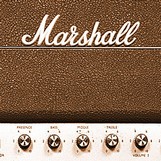 Marshall Super Lead 100
Inducted in 2003
Hendrix, Townsend, and Page played through it. 'Nuff said.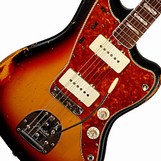 Fender Jazzmaster
Inducted in 2002
Designed and marketed by Leo to cut into Gibson's jazzer market, it supplanted the Strat at the top of Fender's line in 1958. And though its sound kept it from catching on with jazzers, garage surf bands of the day ate it up. It is one of the most copied solidbody designs of all time.
Fender Jazzmaste Feature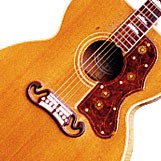 Gibson SJ-200
Inducted in 2002
A landmark amongst acoustic flattops, the SJ-200 was designed for cowboy guitarist Ray Whitley, and any cowboy worth his salt played one. Its popularity carried over to other genres, and never faded. From its jumbo-sized, sunburst-finished body to its ultra-fancy pickguard, bridge, and headstock, it was considered the consummate flat-top. Just ask Emmylou!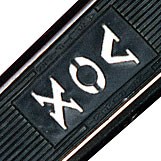 Vox Wah
Inducted in 1999
The one that introduced the sound to the masses! Despite being developed for trumpet player Clyde McCoy, this new voice became a must for funk and rock guitarists in the '60s. The foot motion on the pedal coupled with a player's touch on the fretboard created a complete physical synergy between musicians and the sounds they made.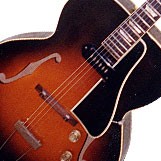 Gibson ES-150
Inducted in 1999
Gibson's first electric Spanish guitar was also the first good-quality electric to hit the market. Favored by Charlie Christian, it housed Gibson's first pickup, which is still in high demand and considered a classic.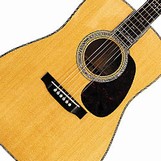 Martin D-45
Inducted in 1998
Originally the fanciest of Martin's innovative dreadnought line. If you had one of the 96 made in the 1930s and early '40s, your net worth would be considerably higher than it is now.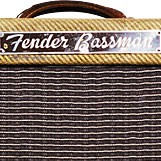 Fender Bassman
Inducted in 1998
As Dave Hunter wrote in
VG
(January, '07), "Any guitarist ever tagged as a tonehound has gigged or recorded through a tweed Bassman at one point or another."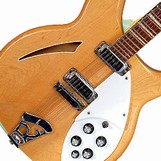 Rickenbacker 360/12
Inducted in 1997
It was good enough for George Harrison and gave us the "jingle jangle" of Roger McGuinn. That's more than enough for the 360/12 to be the only 12-string in the
VG
HoF.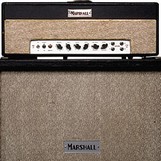 Marshall JTM 45
Inducted in 1997
The first production Marshall amp, its great sound launched a generation of tone-conscious guitarists.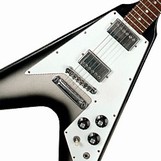 Gibson Flying V
Inducted in 1996
One of the most distinct guitar designs ever created, but it wasn't a hit when it came out in 1958. Rock and rollers discovered it the late '60s and the V still makes a unique statement today.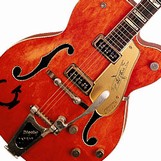 Gretsch 6120
Inducted in 1996
If you play rockabilly, you better have one of these! Introduced as the Chet Atkins Hollowbody in '54, the 6120 soon shed the "G" brand and western inlays of the early versions, but never lost the Western Orange finish or the cool twang.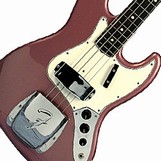 Fender Jazz Bass
Inducted in 1995
With its two specially designed pickups, offset waist, and slimmer, narrower neck, the Jazz Bass was intended to be the more tonally diverse, slicker-playing descendant of the Precision. The fact it was available in Fender custom colors (often with matching headstock) makes it all the more cool.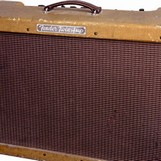 Fender Twin Amplifier
Inducted in 1995
Whether it's the 1952 model with Fender's then new wide-panel tweed cabinet and innovative dual tone controls, or the '60s black tolex Reverb model, the Twin has seen action backing up many of the great rock, jazz, and country artists.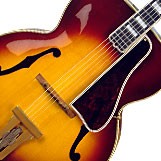 Gibson L-5
Inducted in 1994
Introduced in 1922 and with a design guided by the legendary Lloyd Loar, the L-5 was the first modern archtop guitar. Initially a non-cutaway acoustic, the L-5 went through many changes, ultimately becoming a single-cutaway with two humbuckers.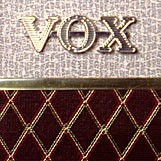 Vox AC-30 amplifier
Inducted in 1994
The first amp honored in the VG HoF. If a band was British it rocked in the '60s, they played through a Vox AC-30.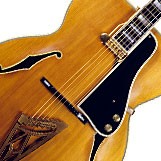 D'Angelico New Yorker
Inducted in 1993
George Gruhn said of it in the March 2000 issue of Vintage Guitar, "The New Yorker is significant due to its superb quality and aesthetic artistic appeal," and is "one of the finest guitars in the history of the instrument."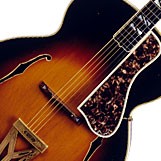 Gibson Super 400
Inducted in 1993
Introduced in 1934, with its 18″ body and deluxe features, the Super 400 was the largest and most expensive guitar in the Gibson line. Its influence was soon apparent in the designs of many of the great archtops built by others. Whether the earlier non-cutaway acoustic version or the later double-pickup cutaway, it remains a true work of art.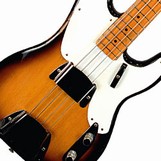 Fender Precision Bass
Inducted in 1992
The first bass in the VG Hall, and why not, it only forever revolutionized how the bass was played. One of the most innovative ideas in modern music history.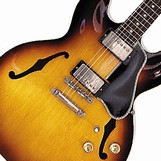 Gibson ES-335
Inducted in 1992
Born during Gibson's "golden era," the semi-hollow body ES-335 wedded archtop looks with solidbody performance. Whether it has dot inlays or blocks, it remains one of the coolest designs in guitardom.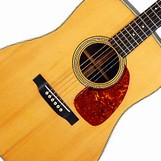 Martin D-28
Inducted in 1991
The first acoustic in the VG Hall, the D-28 launched Martin's line of incredible big and loud dreadnoughts in 1931. The D-28 has inspired many guitarists and builders, and remains one of Martin's most popular models.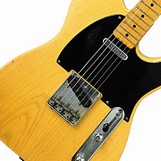 Fender Telecaster
Inducted in 1991
Leo Fender's timeless classic is about as simple as an electric guitar can be, but still has the magic to appeal to guitarists playing just about any style of music. Every guitar player has a Telecaster (or should). Along with the Strat and Les Paul, the Tele is among the most popular designs around.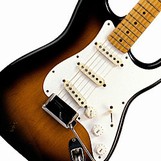 Fender Stratocaster
Inducted in 1990
The VG Hall of Fame was started in 1990 and we had little doubt the Strat would be among the first instruments selected for inclusion by our readers. Three single-coils, a vibrato (usually), and that great contoured, offset-double-cutaway body. Some 50 years after its introduction, it is still one of the most popular designs.
Gibson Les Paul Standard ('Burst)
Inducted in 1990
Also an easy first-year selection, LP Standard was introduced with a sunburst finish in 1958, and the '58 to'60 models are the most valuable vintage solidbody guitars. The Les Paul Standard is a classic no matter what finish it bears.