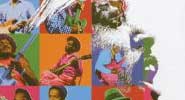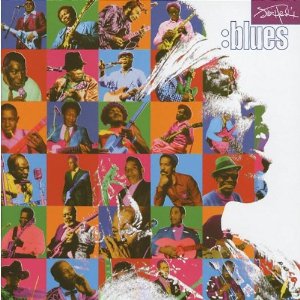 To overlook Hendrix' blues roots would be as misguided as to categorize him (as some do) as simply "a blues guitarist." If that were the case, there'd no doubt be more than 11 blues tracks to compile for a Jimi "blues" album. In the DVD disc of this "Family Edition" of the '94 release, Eric Burdon probably puts it best when he says that Hendrix "took the blues to Venus." 
There's plenty of great playing here, mostly in jam contexts, but it's easy to see why most of this wasn't released in Hendrix's lifetime. What made him a rock god was the uncharted territory he explored on originals like "Purple Haze" and "Love Or Confusion."
The DVD is an expanded 30-minute version of "Jimi Hendrix And The Blues," a chunk of which was part of the Godfathers And Sons film that was appended to 2003's "Martin Scorsese Presents The Blues" PBS series. It features interviews and live performances not seen in the original television broadcast – albeit with many usual suspects most Hendrix documentaries include (bandmates Billy Cox, Noel Redding, and Buddy Miles, engineer Eddie Kramer, elder statesmen Buddy Guy, B.B. King, and Hubert Sumlin, followers Vernon Reid and Robert Cray, and some nice spots with cousin Bob Hendrix).
No previously undiscovered interview footage with Jimi surfaced for this, and most of the concert clips are from familiar sources – Woodstock, Berkeley, Isle Of Wight, Monterey, and Jimi's one solo acoustic performance (of "Hear My Train A Comin'" on 12-string).
Highlights on the CD include the original mono take of "Red House," from the UKversion of Are You Experienced, and a Muddy-worthy "Catf ish Blues" from Dutch TV. "Voodoo Chile Blues" is a composite of two takes from the Electric Ladyland sessions, handled by Alan Douglas. Interesting, but not as good as the original.
This article originally appeared in VG's April '11 issue. All copyrights are by the author and Vintage Guitar magazine. Unauthorized replication or use is strictly prohibited.
<iframe width="420″ height="315″ src="http://www.youtube.com/embed/LVUlzNXxljg" frameborder="0″ allowfullscreen></iframe>