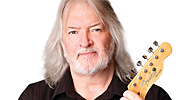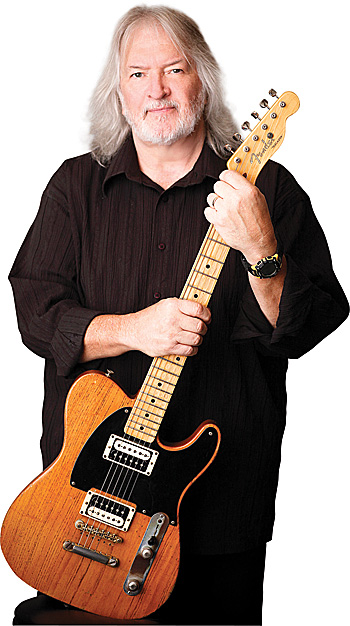 Vintage Guitar today announced that Seymour Duncan has been inducted to its Hall of Fame. Each year, the magazine's staff and readers select inductees in three categories – Player, Innovator, and Instrument. Duncan, who enters as an Innovator, shares recognition this year with Keith Richards and the Fender Deluxe Reverb.
"Though he didn't invent the electromagnetic guitar pickup, Seymour W. Duncan has done more than anyone to make known just how critical the pickup is to guitar tone and its nuances," said VG publisher Alan Greenwood.
Born and raised in New Jersey, Duncan developed an appreciation of music by listening to bands at dances, sock hops, and nightclubs. His first honest-to-goodness contact with a musical instrument happened thanks to a great uncle who in the early '60s gave a 13-year-old Duncan an acoustic guitar. He then studied Mel Bay method books and learned to play Beatles songs for his band to play at school dances.
He became interested in working with pickups as a means to keep his own gear functional, and was soon seeking out guitars to repair. In the late '60s, he moved to London, primarily to play music. Where there, however, he took a job in the repair and research departments at the Fender Soundhouse, where he repaired guitars and pickups for Jimmy Page, George Harrison, Eric Clapton, Pete Townshend, Jimi Hendrix, Peter Frampton, and his personal guitar hero, Jeff Beck.
Returning to the U.S., he settled in California and established contact with heavy hitters in the musical-instruments industry, including Leo Fender and Seth Lover. Constantly fixing, building, and improving pickups, demand grew for his custom pickups. In late 1978, he and his then-wife, Cathy, started Seymour Duncan Pickups. He has since shared stages with Eric Johnson, Albert Collins, Clapton, Joe Walsh, Elliot Easton, Frampton, Robin Trower, Freddy King, and many others.
A steadfast regular at clinics, conventions, and various other guitar-centric events, Duncan is renowned for his willingness to help players capture the tones that inspire them. Not only has he personally wound pickups for the likes of Jeff Beck, Billy Gibbons, Joe Perry, and other superstars, but for many, many, many everyday players!
In the Innovator category, Duncan far outpaced the other nominees, gathering 54 percent of the reader vote compared to Nat Daniel (20 percent), A. Howard Dumble (13 percent) and Bob Taylor (13 percent). For the complete feature on this year's inductions, see the March issue of VG.
For more information on VG and its Hall of Fame, visit VintageGuitar.com.