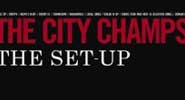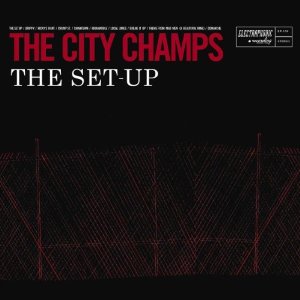 See an instrumental, old-school R&B band consisting of Hammond organ, drums, guitar, and (in this case, added on) bass, and it's a safe assumption it will owe a debt to Booker T. & The MG's. Which isn't necessarily a bad thing; the world might be a better place if there were more combos laying down grooves a la "Green Onions," "Time Is Tight," and "Hip Hug-Her." (Certainly couldn't make things worse.)
But too often, younger groups borrow the template but don't add anything to it. Even more often, their original material pales next to that of the MG's – not surprising, considering its members co-wrote such classics as "Dock Of The Bay" and "Born Under A Bad Sign" for other artists, in addition to their own stream of hummable hits.
Enter fellow Memphians the City Champs. On their sophomore release, they do Booker and the boys proud, but add a jazzier sheen and show some serious songwriting skills. Organist Al Gamble (who has worked with Alex Chilton, Ana Popovic, and Jim Mathus), guitarist Joe Restivo, and drummer George Sluppick pair hip, memorable melodies with other MG's traits like dynamics, mood, and unexpected changes and bridges. Producer/engineer Scott Bomar (at the board for Cyndi Lauper's Memphis Blues) adds bass, and the ensemble is augmented in spots with the horn section of Bomar's band, the Bo-Keys, and Motown tambourine wizard Jack Ashford.
On both lead and rhythm, Restivo manages to walk the line between Steve Cropper funk and George Benson soul-jazz with both ease and energy, and takes over melody chores for Gamble on the majestic "Ricky's Rant." The ballad "Crump St." begins in Philly, but soon careens straight downMcLemore Avenue.
The tunes are wisely fewer and more taut than on the trio's debut, The Safecracker. If Quentin Tarantino doesn't hand over the entire soundtrack of his next movie to these guys, he's nuts.
This article originally appeared in VG's April '11 issue. All copyrights are by the author and Vintage Guitar magazine. Unauthorized replication or use is strictly prohibited.
<iframe width="560″ height="315″ src="http://www.youtube.com/embed/09rBhYwGiao" frameborder="0″ allowfullscreen></iframe>