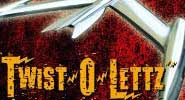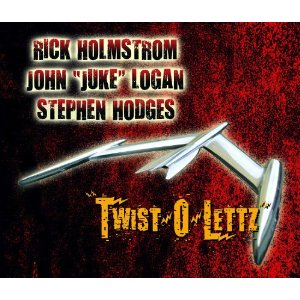 Three of L.A.'s most versatile, in-demand blues players, guitarist Holmstrom, drummer Hodges, and harpist Logan cut this live in one room with no outside players. There's no bass, and Logan (an excellent keyboardist) didn't even haul out his B-3 – not that it's missed.
The former two-thirds of the trio have been touring with Mavis Staples for the past three years. Here, they and Logan channel their inner Tailgators and early T-Birds in spots, but without getting too derivative. This is even true of the opening "Land Of A Thousand Dances" – the lyrics of which provided the CD with its title (it's unclear if it also applies to the band). The Chris Kenner classic has been covered by everyone from J. Geils to Percy Faith, not to mention Top 40 hits by Wilson Pickett and Cannibal & The Headhunters. Still, beginning with a chorus of "Children, Go Where I Send Thee," Juke and
company put their own stamp on it.
Writing is split between Holmstrom and Logan, with lead vocals corresponding accordingly, and the pair swapping solo chores. Meanwhile, Hodges lays down the funkiest, most lowdown grooves this side of Hound Dog Taylor drummer Ted Harvey.
Holmstrom anchors "Be Home Soon" with a quirky, angular hook, and yanks some swampy octaves out of the extended "Ways Of Action" – featuring the tremolo of doom. His zydeco-inflected "Waitin' Too Long" sounds like a primitive ancestor of Nick Lowe's "Half A Boy And Half A Man" (possibly Huey Meaux's "Cajun Honey"), and he adds extra sting to "I'd Like To See."
Special mention is due the "fourth" member of the group, engineer/coproducer Glenn Nishida – or, more accurately, his Pacifica Studio in Culver City, which serves as Holmstrom's lab of cool tones on many projects like this.
This article originally appeared in VG's Mar. '11 issue. All copyrights are by the author and Vintage Guitar magazine. Unauthorized replication or use is strictly prohibited.