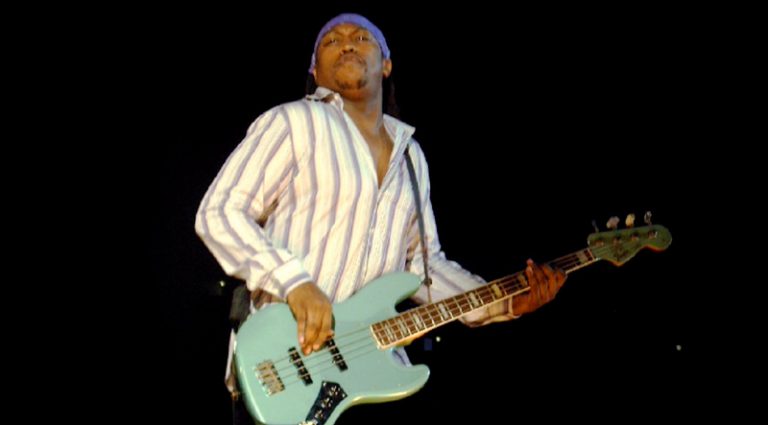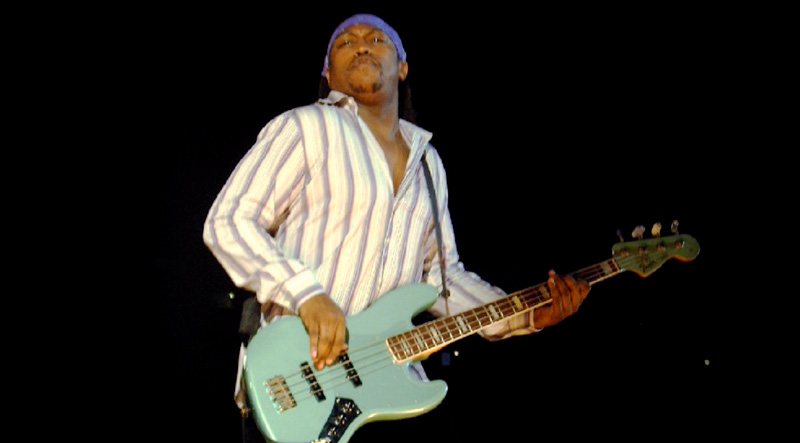 "Unofficial" Rolling Stones bassist Darryl Jones, who replaced Bill Wyman in 1994, readily admits that playing with the carousing rockers has been a revelation compared to working with stern jazz masters like Miles Davis, Herbie Hancock, and Wynton Marsalis.
"What I've learned from Mick and Keith is that rock and roll is fun. It's not supposed to be didactic or that you can't make a mistake onstage. It should be loose and irreverent."
Jones took that attitude to full use when performing on fellow Stone Ron Wood's new album.
You play guitar on several tracks on Ron's new album. How did the process differ from the Rolling Stones sessions you've done with him over the years?
The process was kind of the same, actually. We'd play through a tune, try it a few times, and if we came up with good ideas, he was willing to listen. You hope to get a good vibe on a song and build on it.
How would you describe the onstage communication that goes on between Ron and the rest of the band?
Well, that communication was really apparent between him and Keith from the moment I joined, even to the extent that sometimes it almost seems like there's one guy with four hands playing the guitar. They definitely have something special together.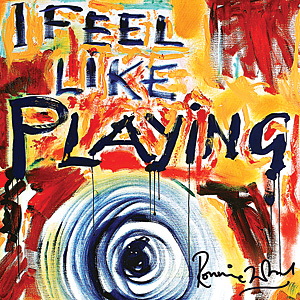 What was the first thing that impressed you about Ron's guitar style?
One of the first things I noticed about Ron's playing – and I would say this is also true about Keith Richards, as well, but more so with Ronnie – is that I immediately recognized how some of the musical choices he makes remind me of a bass player. He's not playing bass lines, but there is something reminiscent of it in his and Keith's playing.
Do they sometimes veer from the original recordings, or the way they usually perform them, that it throws you off?
I've been standing next to Keith onstage for so long, that I've learned that he never plays the same thing twice. Keith is one of the most improvisatory rock rhythm guitar players I've ever played with, and Ronnie's pretty much the same. They're always playing off each other.
What was your first personal impression of Ron?
He really loves people. That was one of the first things I learned about him the day I auditioned for the band. Ronnie came right up, shook my hand, smiled at me, and said, "Darryl, do you want a Guiness?" That was kind of his way of welcoming me to the band. He also definitely has some very childlike qualities that are really beautiful. He's just a really sweet man.
What do you consider Ron's most vital asset to The Rolling Stones?
He is just a very uniquely gifted musician. I don't know anyone else who plays quite the way he does, and can also do all those different things, like play a lap-steel as easily as a B-bender guitar. He incorporates all of his instruments and everything he does into his own voice and musical style.
---
This article originally appeared in VG January 2011 issue. All copyrights are by the author and Vintage Guitar magazine. Unauthorized replication or use is strictly prohibited.
---