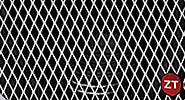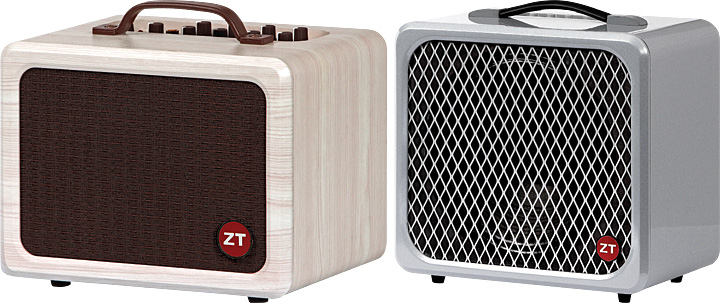 In two short years of existence, ZT Amplifiers has found a unique place for itself in the world of boutique amplification. ZT engineering guru Ken Kantor's flagship amp is called The Lunchbox, so named because of its compact physical size. But the moniker utterly belies the fact the amp can pump out 200 watts of power.
ZT recently launched two new models – the still-tiny Lunchbox Acoustic, and the slightly larger (but muscular) The Club. Expanding on the compact design of the flagship, the Lunchbox Acoustic is ZT's first two-channel amp, with one channel dedicated to vocals, making it a suitable all-in-one rig for small- and mid-sized venues; imagine, all you singer/songwriters, having a 200-watt Class A/B amplifier that weighs 12 pounds and is able to easily fill even the most discriminating coffeehouse through its 6.5″ speaker.
The feature-packed Lunchbox Acoustic has a number of options players need to effectively do their jobs. The Mic (vocal) channel can be used with any microphone or other devices, like a drum machine, keyboard, etc. This gem also has dedicated controls for Mic Gain and Instrument Gain, as well as a plate-style reverb with independent channel controls. You also have individual Bass and Treble controls to tailor the sound of each channel. There's an effects loop, phantom power, three-position Anti-Feedback Control with bypass, Anti-Clip limiting circuit, phantom power, variable headphone/DI output, and even external speaker outputs. There is even an 1/8″ auxiliary input jack for plugging in external devices like an iPod or other portable music player.
Weighing in at only an additional 10 pounds, The Club is designed for players looking for a more-traditional sound, but who still want a lightweight rig with plenty of headroom. The basic controls and features are similar, and it adds a vintage-voiced tone stack to make for a compact rig with lots of might.
Starting with the tiniest of the two, the Lunchbox Acoustic is a very cool addition to the ZT line. For entirely too long, manufacturers have missed the boat in supporting the singer/songwriter to its full potential. This is where the Lunchbox Acoustic is absolutely brilliant. With a number of different instruments plugged into it the LB Acoustic had a nice, warm tone that was very usable. It will not replace a PA and a good DI, mind you, but this little dude will especially shine in the "house concert" and coffeehouse realms. And it's difficult to overstate the convenience of a complete rig that can be carried in one hand!
The amp's plate reverb is conceived for acoustic guitar and for vocals, again making it convenient for players on the go. And the anti-feedback is a godsend – it's easy to adjust to the room, for both instrument and vocals. It could use a little more top-end on vocals and a Midrange control would be helpful on both channels, but when you consider what this is and what you're getting, it's hard to complain.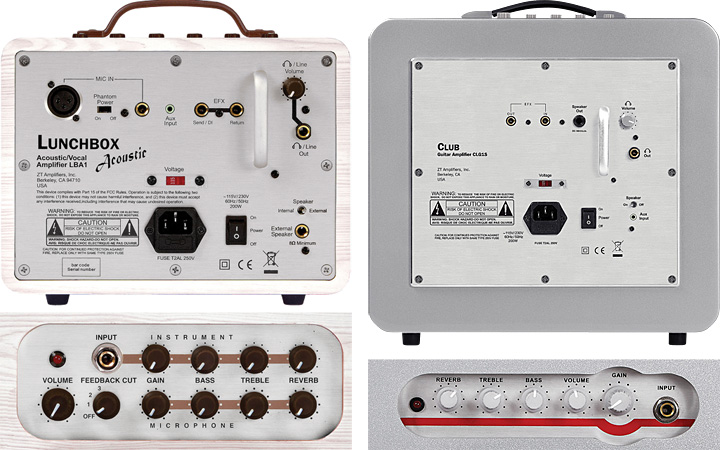 Equally as cool and a bit more diverse, sonically, The Club sounds good with a number of instruments. It excels at cleaner tones, but hitting it with a good overdrive pedal also reveals a number of usable tones. Its shining moment happens when it's asked to serve as a high-output jazz amp. Sonically reminiscent of an old Polytone, with lots of headroom, its overall voicing is very pleasant, and hollowbody instruments sound wonderful through it; there's a nice, natural articulation and attack with tube-like tendencies. In our tests, it responded particularly well to a '56 Guild archtop, and also worked well for upright bass (the Lunchbox Acoustic did likewise, which was a pleasant surprise).
Compared to the original Lunchbox, it's fun to see how ZT's line had progressed. Most notable are the improvements in tone, especially how low-end has improved in both models. Both of these amps are also significantly quieter at higher volumes.
Neither of these will replace a high-end boutique amp or small PA. But if you're looking for better-than-average tone in a tiny package, they're worth checking out. The sounds are warm and full. And while The Club is obviously the better choice for electric players, the Lunchbox Acoustic is perfect for traveling songwriters.
---
ZT Amplifiers' Lunchbox Acoustic and Club
Price: $549 (Lunchbox Acoustic [Below], list), $599 (The Club, list).
Contact: ztamplifiers.com.
---
This article originally appeared in VG January 2011 issue. All copyrights are by the author and Vintage Guitar magazine. Unauthorized replication or use is strictly prohibited.
---
---