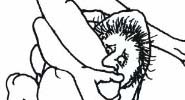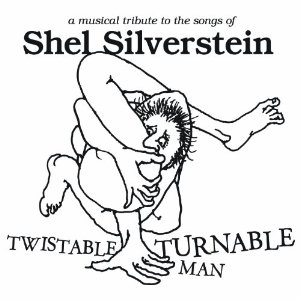 Musical comedian Shel Silverstein wrote many songs; some were the melodic and lyrical equivalents of one-liners, but others were gems, as on Twistable Turnable Man.
Produced by friend and collaborator Bobby Bare, Sr., with help from his son Bobby Bare, Jr., Twistable Turnable Man features performances by John Prine, Andrew Bird, Kris Kristofferson, My Morning Jacket, Todd Snider, Lucinda Williams, Nanci Griffith, Sarah Jarosz with Black Prairie, and the Bares. The senior Bare makes an excellent producer, given his history with Silverstein.
Highlights include Black's version of "The Cover of the Rolling Stone." The heavy metal guitar tones raise the raucousness level. Other prime cuts include John Prine's rendition of "This Guitar is For Sale," made contemporary with a spartan arrangement. "The Ballad of Lucy Jordan" performed by Lucinda Williams has vocals almost as haggard as Maryanne Faithfull's on the original.
The most daunting cover is "A Boy Named Sue." Johnny Cash's original is definitive, but Todd Snider's is more than listenable – and believable. "Queen of the Silver Dollar," performed by Sarah Jarosz with Black Prairie, brings a gothic approach that turns it from a bar-room rollick to a twilight-tinged cautionary tale. Finally, there's Andrew Bird's take on the title tune; his processed vocals combined with fingerpicked acoustic guitar and a synthesizer string section is weird, cute, strange, and very much something Silverstein would like if he was alive today.
---
This article originally appeared in VG's Oct. '10 issue.  All copyrights are by the author and Vintage Guitar magazine.  Unauthorized replication or use is strictly prohibited.

---