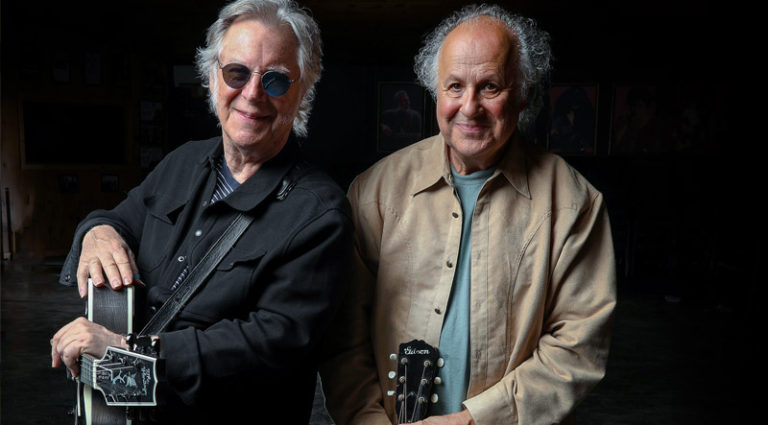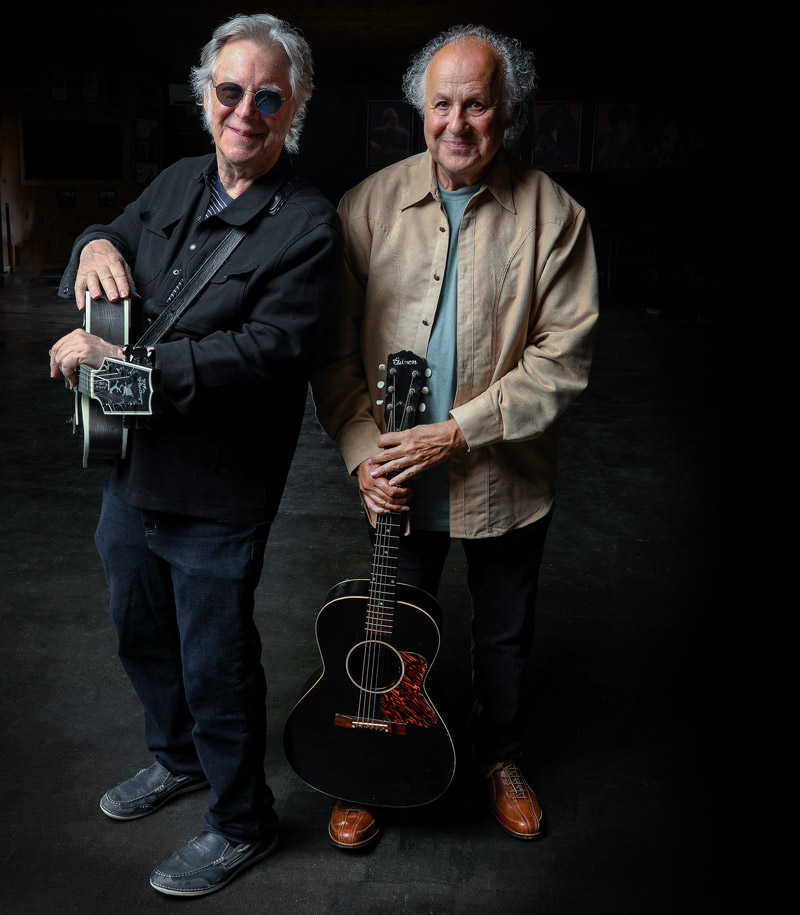 In the '60s, the Lovin' Spoonful boasted one of the most impressive song catalogs in rock and roll. During the age of psychedelia and college courses examining the Beatles and Bob Dylan, the Spoonful dubbed their brand of upbeat, catchy tunes "good-time" music.
In the span of only a few years, they cracked Billboard's Top 10 seven times, with "Do You Believe In Magic," "You Didn't Have To Be So Nice," "Daydream," "Did You Ever Have To Make Up Your Mind," "Rain On The Roof," "Nashville Cats," and the #1 "Summer In The City." All were written by lead vocalist John Sebastian – forever etched in fans' minds as the guy with wire-rims, playing an Autoharp – with an assist from bassist Steve Boone on "So Nice" and "Summer." With Joe Butler on drums and Zal Yanovsky on lead guitar, they were a self-contained quartet in an era when many bands relied on session players. Essentially an electrified jug band, Sebastian would later revisit the style on solo albums backed by the J Band.
Sebastian grew up in Greenwich Village, witnessing firsthand the Folk Boom of the late '50s and early '60s. His father, John Sebastian Pugliese, was a classical-harmonica virtuoso, and the junior John still plays harmonica, along with guitar and Autoharp. Post-Spoonful, he had a successful solo career, scoring another chart-topper in '76 with "Welcome Back," the theme he penned for the sitcom "Welcome Back, Kotter."
He hadn't dipped into the Spoonful repertoire much, but in 2021 he recorded John Sebastian and Arlen Roth Explore the Spoonful Songbook, which reimagines those songs, mostly acoustically, demonstrating how well they still hold up. It's a family affair, with Arlen's daughter, Lexie, singing "Didn't Want To Have To Do It," and John's son, Benson, supplying percussion, along with guest vocalists Maria Muldaur and the MonaLisa Twins.
Roth, the son of cartoonist Al Ross, grew up in the Bronx, a rocker rubbing shoulders with folkies. Known for his instructional "Hot Licks" videos, he has released several albums pairing himself with greats on Telecaster or slide, as well as tributes to Simon and Garfunkel, Dylan (both of whom he's toured with), and the Rolling Stones.
An adolescent consumer of the Spoonful, the 69-year-old provided the perfect complement to 77-year-old Sebastian. Each sat to talk about the album, their early years, the late, great Yanovsky, and guitars.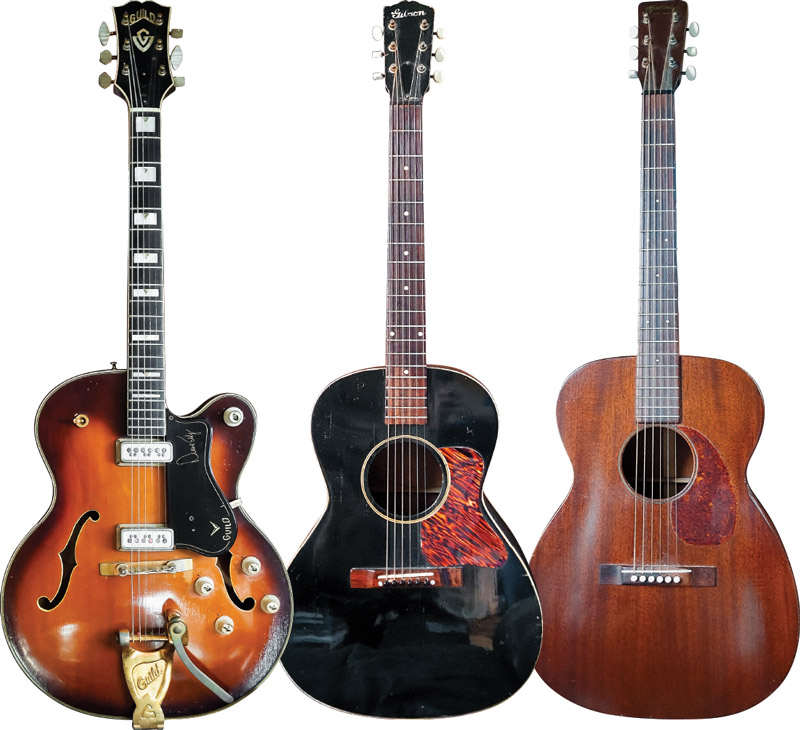 John Sebastian
How did your relationship with Arlen Roth begin?
A lot of what started us hanging together was the search for Fender six-string basses that could be capoed. Then we'd end up onstage together in Woodstock, at charity gigs, and that's where we found our respective places in anticipation of this project. I provide the rudiments – as Yanovsky would say, 'He builds a very nice hardwood frame, and I came in and put up wallpaper and flowers.'
Arlen is a more-developed instrumentalist in a lot of ways. He was fascinated by Yanovsky, and that's a key part of this – the familiarity he has with the little things Zal did that I'd long forgotten. And our roles were often revolved around accompanying other people, so that helped define our roles on this project.
Three of the songs are instrumental versions of your biggest hits – "Do You Believe In Magic," "Daydream," and "Younger Girl."
Right. Because 77-year-old John is not going to stand up to 22-year-old John (laughs). The original idea was to make an instrumental album of the Lovin' Spoonful hits – until Arlen said, 'You've gotta do a vocal on "Lovin' You."' But I love that Arlen is actually playing the lyrics when he does an instrumental thing.
The slowed-down take on "You Didn't Have To Be So Nice," with mandolin, is almost chamber music.
I said, 'Let's not even have a tempo at the start.' I played two chords, and Arlen gave me the "Ooh!" face.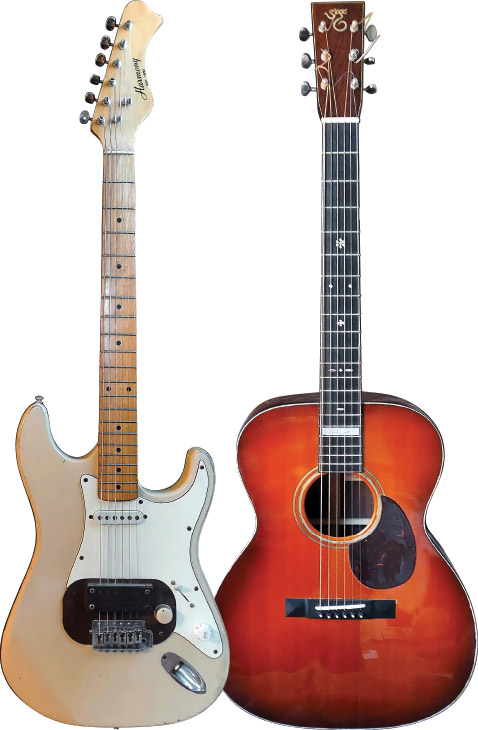 Who were your early guitar influences?
I'd have to say Joan Baez looms heavily, as I was trying to learn things about folk music at a nice commie summer camp. That first Joan Baez album; I still have the same amazement when I listen to that album. I could go on about John Hurt and all the stuff I usually talk about, but I realized that's not giving enough credit to Joan – and by extension, Debbie Green, who taught Joan a lot of what she used routinely. Then, Merle Travis… not quite so much Chet Atkins. I was affected by everything from that to Lester Flatt and Earl Scruggs – that Foggy Mountain Boys record.
Any rock and roll guitarists?
Most assuredly. The Duane Eddy songbook was really important to me because the other part of my life was winters at a New Jersey prep school, and the only way to see girls was to be in a band and play the dances. We were learning your basic four-chord rock-and-roll tunes. I was also fascinated by Fats Domino, so I was trying to find a way to be pianistic about the guitar.
The Folk Boom gets short shrift, but it was exciting stuff.
Absolutely. I'd go downstairs, walk two blocks, and I was at Washington Square, "the Circle."
Did you meet some of the older blues guys then?
In 1960, my dad was doing a pre-PBC television show hosted by Robert Herridge (CBS, "A Pattern of Words and Music"), and also on the show were Joan Baez and Lightnin' Hopkins. I was 17, watching Lightnin' do a set from 12 feet away, under the camera. After Joan's set, Lightnin' Sam started "Ain't it crazy, ain't it crazy, to keep on rubbin' that dirty thing." Joan was cracking up, and I'm thinking, "This can have that effect on the coolest chick I've ever heard of."
Afterward, my father was talking to Lightnin', because he'd done harmonica symposiums with Sonny Terry, who was tight friends with Lightnin'. I went over and picked up his guitar in its case, and he turned around and gave me a look. I said, 'Mr. Hopkins, I live six blocks from where you're playing tonight. I know the subway system, and we could be down there in eight minutes.' Sam was very glad to have a valet, which I sort of became for a while. It did lead to my first important job, opening for Lightnin' with Valentine Pringle, the singer, at the Village Gate. When Lightnin' was in New York, he'd often stay in the apartment I had with my Blair Academy roommate. We'd sit and listen to Sam – like rapping, only better (laughs). He'd take off and be rhyming everything. He could just make up whole songs on the spot.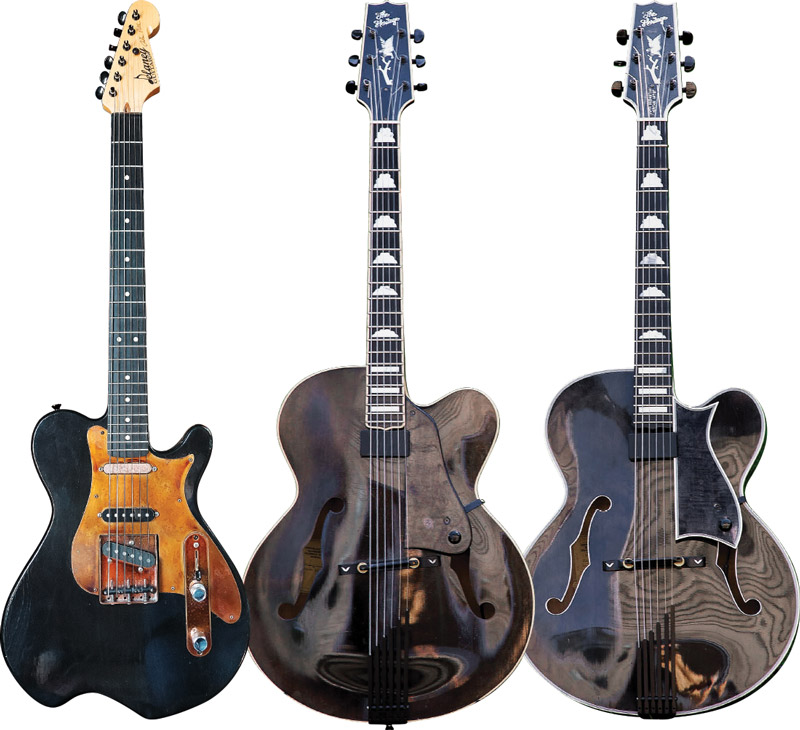 Once, my dad came back from a tour of the South, describing how he'd heard this amazing harmonica player on the radio. Years later, I realized that he'd been in West Memphis, so he was hearing Sonny Boy Williamson.
How did you meet Zal?
He reminded me that he and I met at the Purple Onion in Toronto when I was playing with Valentine Pringle. But, we did watch the Beatles on Ed Sullivan together at Cass Elliot's apartment, with guitars in hand.
Zal was so unique.
So different. Arlen was very clear about his unique combination of country licks and blues stuff. And his approach of hammering-on so it sounded like "Last Date" by [pianist] Floyd Cramer. Zal really took in that piano approach. Early on, somebody asked him, "What are you hoping the band sounds like?" He said, "Like Elmore James fronting the Buckaroos."
Did Zal have more than one Thunderbird?
Remember, we didn't know anything when we started, like, "This is a humbucker, this is single-coil." None of that. For the first year, Zal was going, "Why is your Les Paul louder than my Guild?" Guild realized that was his primary instrument, and they started handing him S-200s – a purple one he'd play for a day, then go back to his original. He wanted to get a pedal-steel tone, and I think there was one version that had pedal-steel pickups, but it didn't stick with him.
There are pictures of you playing an acoustic with a cutaway and two pickups.
That's a really important instrument in my background. As I was beginning to work as a soloist, the idea was an Advanced Jumbo with a cutaway and we'd figure out how to mic it. Lucien Barnes made that, who was a luthier at Bedford Street, next to Gurian and Umanov. I lived across the street, on Carmine, when that guitar was being built in '69, and I used it right up to '93, in the J Band, before I got archtop fever and the black Heritage became my main instrument.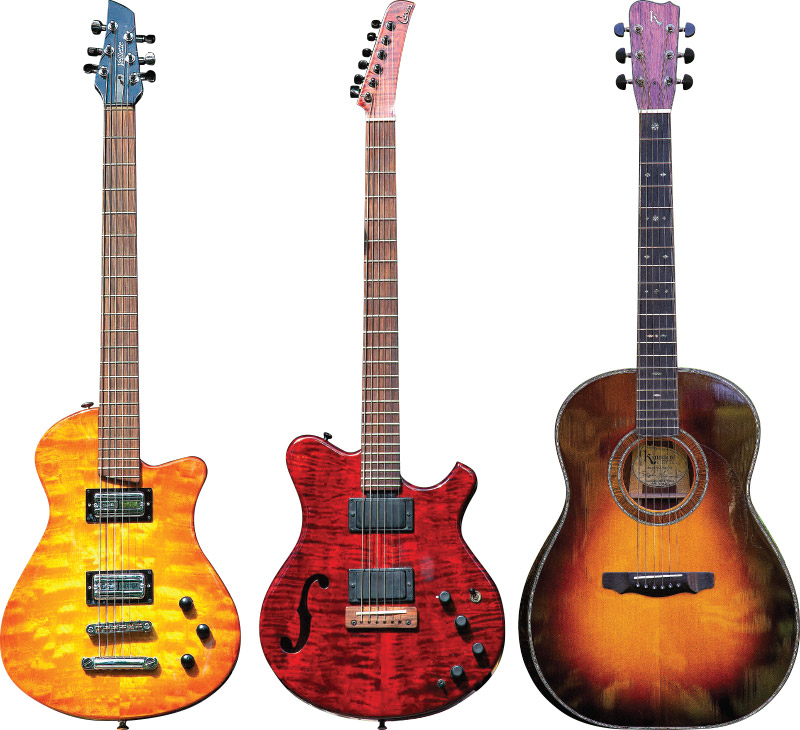 You were one of the first to employ "baritone" tuning.
On the original version of "Jug Band Music," it's a Fender VI, capoed. I think Zal was playing it. In the days of Veillette-Citron, we decided to make a baritone, and I suggested the Thunderbird S-200 shape. We pretty much traced a primo one I had. The first one weighed so much, but it sounded like God. Out of those Sharks, Harvey Citron made me a really great baritone, then Joe Veillette made me a great one. Those are my primary baritone guitars. I like a 27″ scale.
Other than Keith Richards, it's hard to think of a rocker prior to you with a Les Paul.
There was a band called the Sellouts, and Steve Boone's older brother, Skip, was the guitarist, who was always playing this cool-looking guitar. I'd seen gold versions, but the sunburst looked more like what a guy in Lovin' Spoonful would play. It started that simply. I paid him $125 for it, and once I got my hands on it, I realized how much signal was coming out of the thing. Remember, nobody knew anything. Maybe we'd had a Guild Starfire, but that Les Paul was remarkable, and it stayed with me.
Which guitars did use on the new album?
It was remarkably compact. I was pretty much using Mortin The Martin, which is like a J-45 with a Gibson-y fretboard. The signature model was made out of koa, but my rosewood version is killer. It and the Santa Cruz baritone were heavily in evidence, and the Heritage archtops.
Had it been a while since you dipped back into the Spoonful repertoire?
I had to confess that I'd been afraid of touching that material. But we made it something else. It's two guitar players, essentially.

Dick Boak, former company historian at Martin, recalled the story behind Sebastian's "Mortin the Martin" guitar.
"John and I both went to Blair Academy, and I later booked a concert with him," he said. "The newspaper did an article, and his name was spelled 'Sebastion' in the headline – which was my fault. So, he recorded a voicemail for me saying, 'Dick Book of Mortin Guitar Company in Nozareth, PA.' When I invited John to check out some guitars, the one he liked was a slope-shoulder dreadnought, which was Chris Martin's version of Gibson copying Martin. He issued a limited-edition CEO model that said 'The Martin,' on the headstock, like when Gibson used 'The Gibson' – some also just read 'Martin.' When I got the prototype ready for John, I made the label read 'C.F. Mortin & Co., Nozareth, PA,' and he got a kick out of it. So, when John got the guitar, he took a Sharpie and blacked out the tail of the 'a' to make it 'Mortin.' That was the prototype for his signature edition, which was the CEO-6 DSS with koa back and sides, but John always liked the original one he got with rosewood."
Arlen Roth
How did this project come about?
I looked up to John and the Spoonful at a very impressionable age, as a fan. I was a guitar player, but still in awe of the songs and the persona of the Spoonful. I did instrumental tributes to the Stones, Simon and Garfunkel, and Dylan. I've known John for years and brought up the idea to him five or six years ago. A couple years later, he said, 'I have not forgotten about that wonderful idea,' but I didn't think it was something he was going to join in on.
Was it conceived of as all-instrumental?
Yes, I was going to do it as instrumental. The songs were originally delivered by a recognizable and wonderful vocalist. Why sing it again? I love doing instrumental versions of songs; my heart hears music that way. I even did an instrumental of "Desolation Row" (laughs). With the Spoonful, the melodies are so strong, it was just a natural for me. Then, John decided to be onboard, which kind of surprised me, happily; "Now this is going to take on a whole other life."
Who's playing the baritone on "Didn't Wanna Have To Do It"?
That's John. There was a period when he and I were experimenting a lot with baritone guitars. He came to my loft in New York City with a couple of baritones, and I had two Fender IVs. We had a lot of fun, being musical people hanging out, not having any project. We had a blast playing together.
Talk about John as a guitar player, not just as a singer and songwriter.
He's a terrific guitar player, mostly fingerstyle. He likes playing his Heritage guitars and has a wonderful right hand. Very melodic. He came up listening to all the blues guys, like Mississippi John Hurt, Rev. Gary Davis, and Brownie McGhee. He's such a student of music. This guy was 100 percent music even as a little kid and grew up in a musical family. Him coming up like that and me being the son of a New Yorker cartoonist, living in the Bronx, listening to Butterfield and Bloomfield and country guys, as well. In September, we played the Grand Ole Opry, which was such thrill, and he told the audience, "You've got two guys up here who grew up in apartments in New York City, tuning into WSM on the radio."
Let's talk about Zal.
Not enough people mention him. His sound was incredible. Zal really played to the song, and they let him shine, like on the instrumental "Night Owl Blues." During that time, anything that pushed my head in the country direction rang my bell. Zally, Clarence White – anything like that, with those major thirds. As John puts it, "Zal was playing Floyd Cramer guitar," because of those little hammer-ons he did. It was very refreshing. He wasn't playing blues licks, he was playing real guitar parts. It was very melodic, or sometimes he'd go for weird sounds, like on "Jug Band Music." He called it "yakety throw-up guitar." He was experimenting.
It was great getting to record that stuff, because it's always been a part of me. It was in my developing years, so it's part of my language. They were a great four-piece band that got a lot of great songs out of just that four-person format. It was good-time music, and every time you looked at Zal, he was cracking up, making some kind of joke. And he was always playing that wacky Guild Thunderbird. He got all those sounds out of that same guitar.
On this version of "Do You Believe In Magic," you're doing some of those hammer-on grace-notes.
I made sure to do those (laughs). Of course. That was going to be a vocal, but John wanted it to be instrumental. If it had been conceived as an instrumental, it would've been a little different. But it's interesting.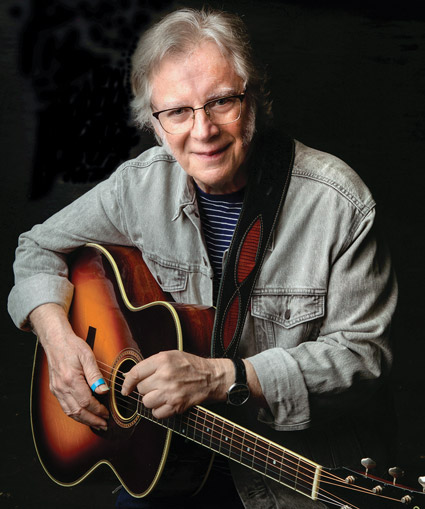 What was your process while choosing songs?
It was discussed between me and John. I was the one who said, "We've got to do 'Four Eyes'," and John was like, "Yeah, great!" I knew Zal had played slide on it, and it was cool because it was one of the hard-hitting Lovin' Spoonful songs. No one had mentioned that in 20 years. John immediately responded, because it was something fresh for him. The Mona Lisa Twins did unbelievable harmonies on it – just haunting.
We decided not to do "Summer In The City," which made me kind of sad because I had this mountain-top A-minor solo on it. But John was right in that we just couldn't do justice to it. It was a monster hit, and so different.
Was your approach to arranging different for every song?
Of course, but it was very organic. Pre-Covid, I'd frequently visit him in Woodstock. We'd have a bunch of guitars and we'd work on stuff. We didn't send each other tapes; we worked one-on-one in his living room.
"Rain On The Roof" has a Beatles, "Blackbird" feel.
That seemed like an obvious instrumental. I put in the Dobro and wanted to reflect Zally with that whop-wah, sort of French horn, muted guitar, with the Tone control.
I got to hang with John and hear all the stories of what was behind those recordings. Like "Did You Ever Have To Make Up Your Mind," those little licks, which I always thought were an electric piano. John told me no, it was hammer-ons on the barre chord, minor third to major third.
What were some of the guitars you used?
I love coming in with an arsenal, because you never know where you're going to end up. And, I tried to diversify so it's not just one tone. I used my black Gibson L-OO on "Did You Ever Have To Make Up Your Mind" because I wanted that woody, throaty tone. I played my '62 Guild Duane Eddy on "Stories We Could Tell." For slide on "Four Eyes" I used my Harmony with an Oahu lap-steel pickup in the bridge position, like Ry Cooder uses; it's the way I found it, and for the last nine years or so it's been my main slide guitar.
I played my '57 OO-17 a lot, like on "Daydream," or the Santa Cruz OM/AR. I also had a Preston Thompson OOO; he was a wonderful builder.
My Nacho Banos Nachocaster is a great-playing, great-sounding guitar. I also used my Guild Nightbird, which John loved because it evokes Zal, and my three-pickup Delaney. He's out of Austin, and made an Arlen Roth model that you can get Tele, Strat, and Les Paul sounds out of.
When the pandemic came along, did you start working remotely, sharing files?
Yes, and we each had engineers close by; I had Alex Salzman, and he had Chris Anderson. That was good. Sometimes, I didn't know a session was happening, then I'd find out John was in the studio all night. I'd get these incredible files of four or five songs with new vocals and guitar parts, and I'd put solos on them. We had the format and basic vibe down, so we'd bounce ideas off each other.
It's been a really cool ride, making music with him. I'm so glad this project came to fruition.
---
This article originally appeared in VG's June 2022 issue. All copyrights are by the author and Vintage Guitar magazine. Unauthorized replication or use is strictly prohibited.