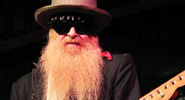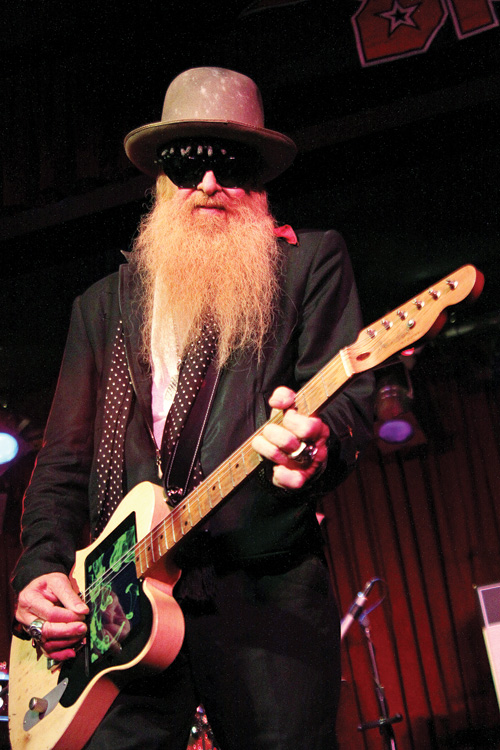 Before ZZ Top, Billy Gibbons launched his career as guitarist and front man with a Texas-based group called the Moving Sidewalks. The band also included bassist Don Summers, keyboardist Tom Moore, and drummer Dan Mitchell. The group's sound was brewed from a mix of blues and early California psychedelia, sprinkled with the influence of Jimi Hendrix and Austin's 13th Floor Elevators.
In 1967, the Moving Sidewalks scored a number one hit on local Texas radio with "99th Floor," which helped them land opening slots for the Jeff Beck Group, Jimi Hendrix, and the Doors. The group was on its way to breaking and recorded a full-length album called Flash, which was scheduled for release in the summer of 1969. However, just as the album was set to debut, Moore and Summers were drafted and things came to an abrupt end for the band. The four have remained friends for nearly five decades.
Moving Sidewalks – The Complete Collection was recently released by Rockbeat Records and includes the group's seminal tracks. From the first few notes, it offers the unmistakable sound of Gibbons' guitar and the cool tunes of a band that was clearly a precursor to ZZ Top.
It's been 44 years since the Moving Sidewalks played its last gig, and after heavy rehearsing without the Reverend followed by several full rehearsals, the band celebrated its history and resurrected album release with a reunion show on March 30, playing to a capacity crowd at B.B. King's Blues Club in New York City.
Guitars and basses for the gig were custom-made by John Bolin, and designed specifically for the reunion. All have hollowed ash bodies with Gibson-scale maple necks and are fitted with Gibbons' signature Cream T Banger Series pickups, which are made in Norway. Gibbons' main guitar has a humbucker with split polepieces. The pickup is wired straight to a single Bourns Volume pot. The bridge saddles for the guitars and basses were made by Glendale. All saddles are brass, but on Gibbons' second guitar, the saddle for the E and A strings is titanium.
Each Bolin merges modern technology with '60s pyschedelia via slots routed to accommodate an iPad Mini or iPod Touch. The iPod-equipped guitars were the first Bolin created for the group. When Apple introduced the iPad Mini, Gibbons commissioned new instruments to fit, and those became the main guitars for the Moving Sidewalks.
Gibbons created the "movie" played on each of the iPads during the band's set, which is reminiscent of the light shows made famous by the Joshua Light Show and copied by other visual artists who carried on the tradition. Gibbons' guitars are set up with super-low action and strung with his own super-light Rev. Willy Mexican Lottery Brand strings from Dunlop, which are .007, .009, .011, .020, .030, and .038. His picks are .051 super heavy.
All amps were prototypes of Gibbons' new Magnatone Super Fifty Nine 2×12 combos, which are 45 watts with tremolo and reverb and powered by two EL34s. He uses Eminence Governor speakers for his live rig, but in the studio prefers Celestion Alnico Blues. Live with Moving Sidewalks, he plugged straight into the amp except when he ran through a Dunlop Jimi Hendrix 70th Anniversary Tribute Series Octavio for "Foxey Lady."
Summers was playing through an identical Magnatone and had two Bolin-built basses that matched Gibbons' guitars, including iPad/iPod accoutrements. He also used an custom-built Gibson Flying V bass with a set of EB-3-style pickups.
---
This article originally appeared in VG July 2013 issue. All copyrights are by the author and Vintage Guitar magazine. Unauthorized replication or use is strictly prohibited.
---