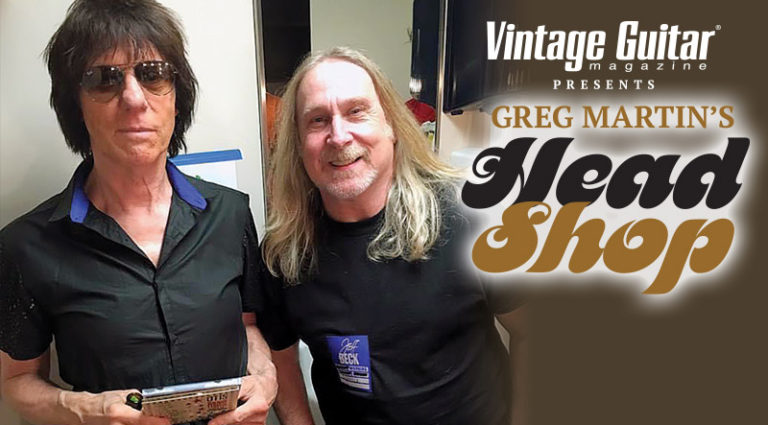 ---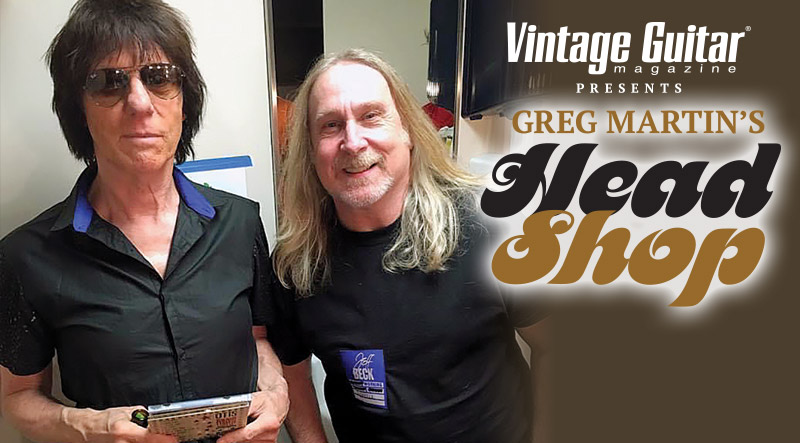 This is a regular series of exclusive Vintage Guitar online articles where The Kentucky Headhunters' Greg Martin looks back on influential albums and other musical moments.
---
I didn't know Jeff Beck, but got to meet him through Jennifer Batten, who was on tour with him in March of 1999, at the Murat Theater in Indianapolis. I'm forever grateful to Jennifer for making that happen; she and I "met" via e-mail and she set me up with seats and after-show passes.
I had never seen Jeff in concert, and even all these years later, it's hard to describe the anticipation I felt that night. After a great set by Paul Thorn, Jeff and the band kicked into a spirited "What Mama Said," and I felt a whirlwind of emotions over the next 90 minutes. By the time he ended with "Where Were You," I was drained; his playing and musicality were so overwhelming – information overload, in a good way. What my brain couldn't comprehend, my spirit understood. Jeff was channeling from above that night.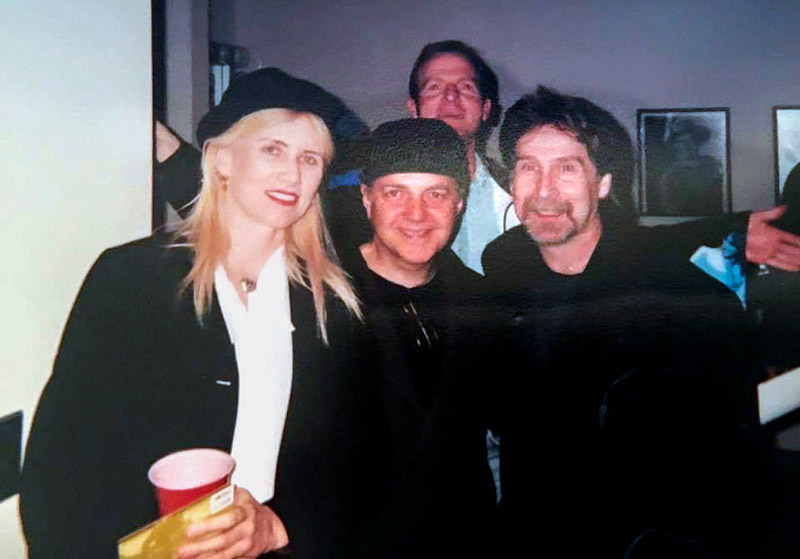 After the show, my friend, Paul, and I were ushered to a room where Jeff and the band were hosting a meet-and-greet. When our turn came, Jennifer introduced us to Jeff. I'd torn a photo from the booklet of my Beckology box set and brought it for him to sign. He looked at it, laughing at the white curly chord plugged into a Marshall stack. He signed the photo and was very cordial. I could tell he was having fun with the fans, and I was ecstatic to have met one of my guitar heroes. He was kind and humble.
I next saw Jeff play at the Ryman, then at The Palace, in Louisville, where I was with Paul and Phil Keaggy, and we were mesmerized by the performance.
The last time I saw Jeff play was 2015, in Louisville. My friend, Jimmy Hall, was singing with him on tour, so I got to watch the soundcheck and the show from the side of the stage. Like the other shows, Jeff and the band were amazing; afterward, he came to Jimmy's dressing room, looked at Jimmy with a smile and said, "You need a license for that voice," then sat down and we had a nice chat about Marshall amps and the Jeff Beck Group. When I nervously gave him a copy of Meet Me In Bluesland, which the Kentucky HeadHunters recorded with pianist Johnnie Johnson, he lit up because he so loved Johnnie's work with Chuck Berry.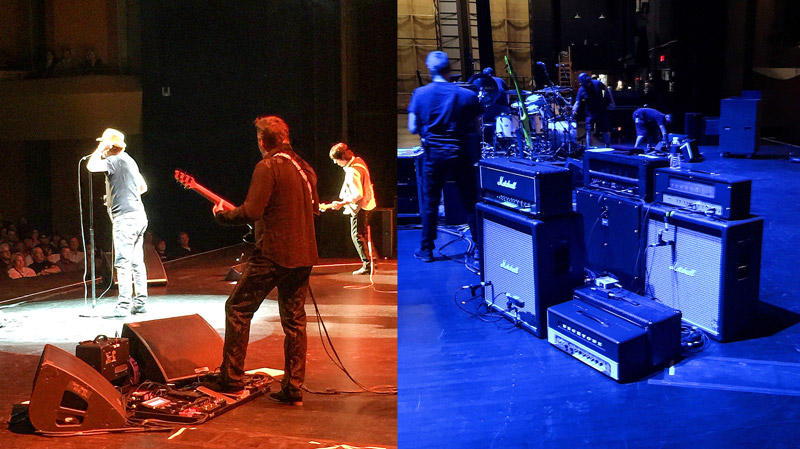 Jeff was a huge part of our DNA, and his passing really hurts. In 1966, I bought "Over, Under, Sideways, Down" and heard the flip side, "Jeff's Boogie," for the first time. It was mind-blowing to my 13-year-old self. From The Yardbirds and Jeff Beck Group to Beck, Bogert, & Appice and his solo years, he was a big inspiration – such an innovator. No one else made music like that on guitar. Part of our youth has been yanked away.
God bless you, Jeff, you'll always be a big part of our hearts and souls.
I thank God every day for the gift of music and for giving me the desire to pick up the guitar in the early '60s. The guitar and music have been very good to me, and allowed me to meet many of my musical heroes – Jeff Beck, Billy Gibbons, Todd Rundgren, John Mayall, Ronnie Montrose, B.B. King, Dickey Betts, Albert King, Ringo Starr, and so many others. Jeff's passing is a wake-up call – a grim reminder of my own mortality. We're on this earth for a brief time, so be thankful, cherish each day, and use the talent that God has graciously given you. We've all been given a unique voice on our instruments, just like Jeff. Let's pray that the channel to our creator is always open, the music flows from above to our fingers, and that our music is a prayer of gratitude to the one that gave us the gift of music.
– Greg Martin
---
Greg Martin is a founding member of the Grammy wining Kentucky HeadHunters. Greg has hosted 'The Lowdown Hoedown" radio show on WDNS-FM out of Bowling Green, KY for over fifteen years, where he's interviewed Billy F. Gibbons, Johnny Winter, Peter Frampton, Jim McCarty, Vince Gill, Brian Setzer, Marty Stuart, Jimmie Vaughan and more. Greg resides in south central Kentucky with his family and guitars.