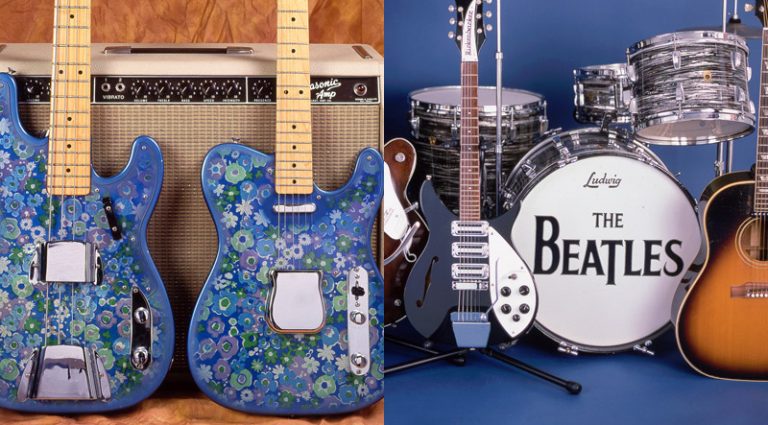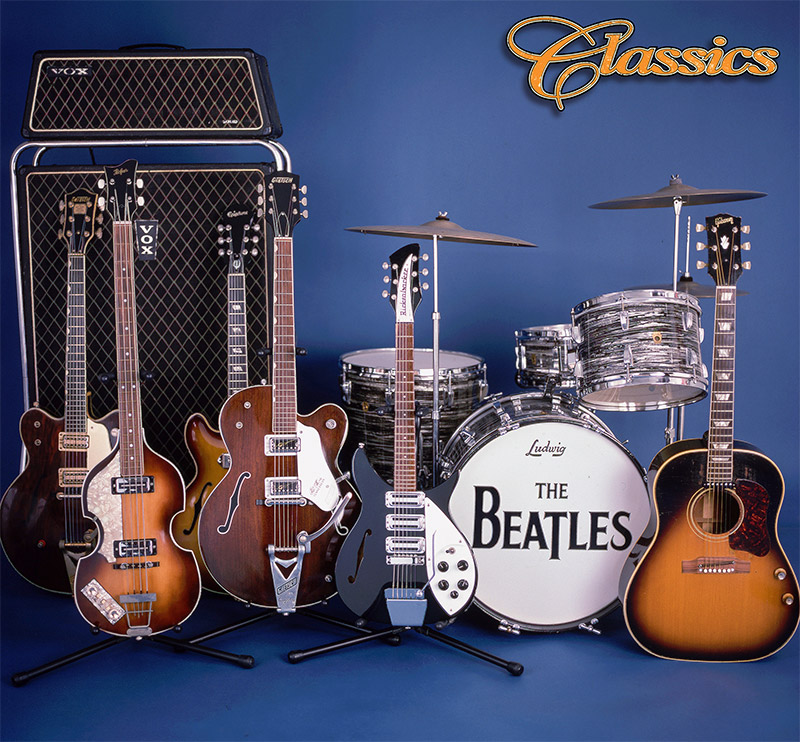 Like so many Vintage Guitar readers, Steve Evans was propped in front of a TV that February night in 1964 when the Beatles first performed on "The Ed Sullivan Show."
"I was eight years old and awestruck," he said. "The audience went crazy, and to this day I think of that as one of the greatest musical performances of all time. Every boy who was watching wanted to play guitar."
Duly inspired, Steve became passionate about music. In 1975, the 18-year-old opened Jacksonville Guitar Center, in Arkansas. Used guitars (they weren't yet "vintage") flowed through the store, and many slid into his personal collection. In the mid '90s, he decided to gather examples of the instruments the world saw that night 30 years before.
"I went full steam to make it happen," he said. "It started with a Vox amp purchased from a friend, then the lefty Höfner bass. I found both in Arkansas."
For the rest, Evans turned to his network of fellow dealers. The search resulted in this gathering – the 1967 Vox Beatles amp (left),  '63 Gretsch Country Gentleman, '68 Höfner model 500/1 "Beatle bass," '64 Epiphone Casino, '64 Gretsch Tennessean, '66 Rickenbacker 325, '60s Ludwig trap set, and a '63 Gibson J-160E.
The collection was on display at NAMM's Museum of Making Music when it opened in 2000. After a year, the facility bought most of the instruments (the Tennessean went to Mike Huckabee, then governor of Arkansas) and Evans used the money to fuel his passion for cowboy guitars – beginner instruments with Western-themed stenciled artwork and marketed by catalogs from the 1930s through the '50s. After gathering more than 150 of them, in 2002 he co-authored the book Cowboy Guitars.
"I still say if it weren't for the Beatles, there may not be stores that specialize in guitars today – at least not in Arkansas," he said.
---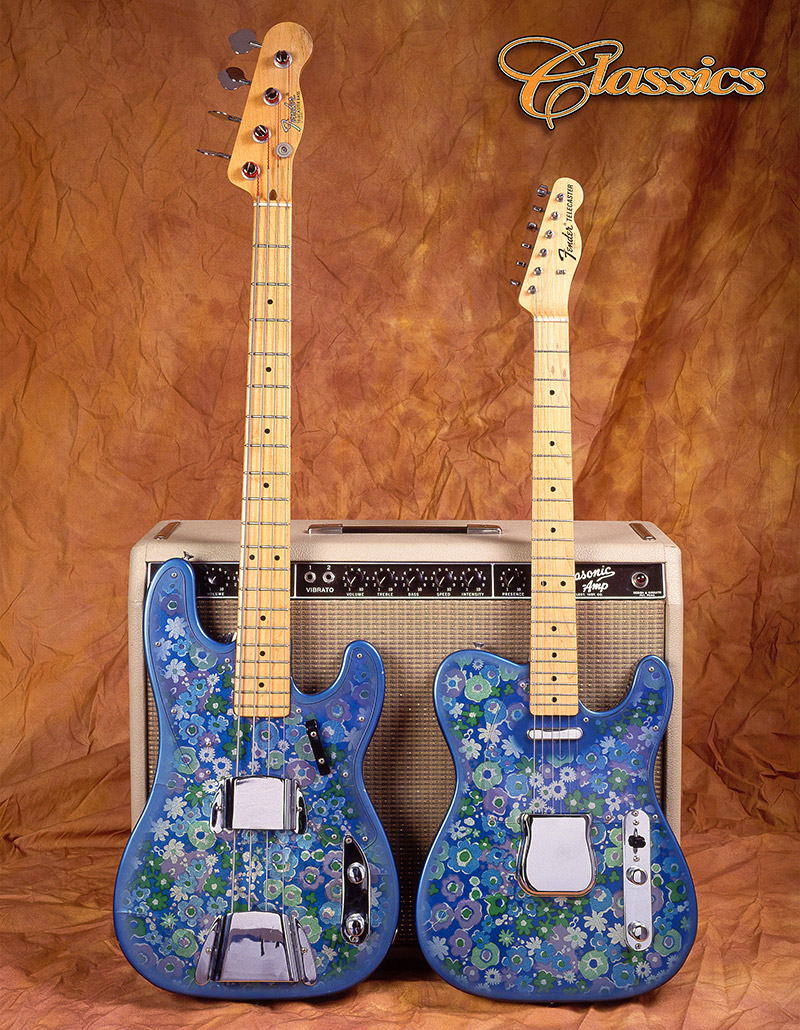 Designed to appeal to kids of the "flower power" generation, Fender's Blue Flower Telecaster and Precision Bass, introduced in 1968, missed the mark. The finish was one of two (the other being Red Paisley) applied by putting Stickum self-adhesive wallpaper on the front and back, and overspraying it with polyester clear coat; Fender's catalog boasted, "Blue Flower bursts forth in a dazzling array of subtle purple and green patterns."
A clear pickguard avoided masking any of its fab. But, sales fell flat and both finishes were discontinued by the end of '69. Today, original versions are collectible thanks mostly to James Burton having played one while backing Elvis Presley, Emmylou Harris, and John Denver. Contemporary country superstar Brad Paisley emerged with one in the late '90s. And because the wallpaper's glue didn't properly adhere, the paper tends to peel and crack, which means few examples exist today sans the deterioration and/or checking in the clear coat.
---
Do you have a classic/collectible/vintage guitar with an interesting personal story that might be a good fit for "Classics?" If so, send an e-mail to ward@vintageguitar.com for details on how it could be featured.
---
This article originally appeared in VG April 2021 issue. All copyrights are by the author and Vintage Guitar magazine. Unauthorized replication or use is strictly prohibited.