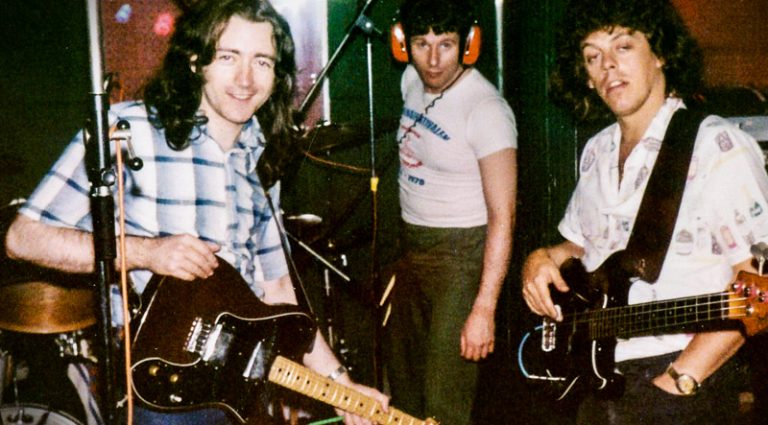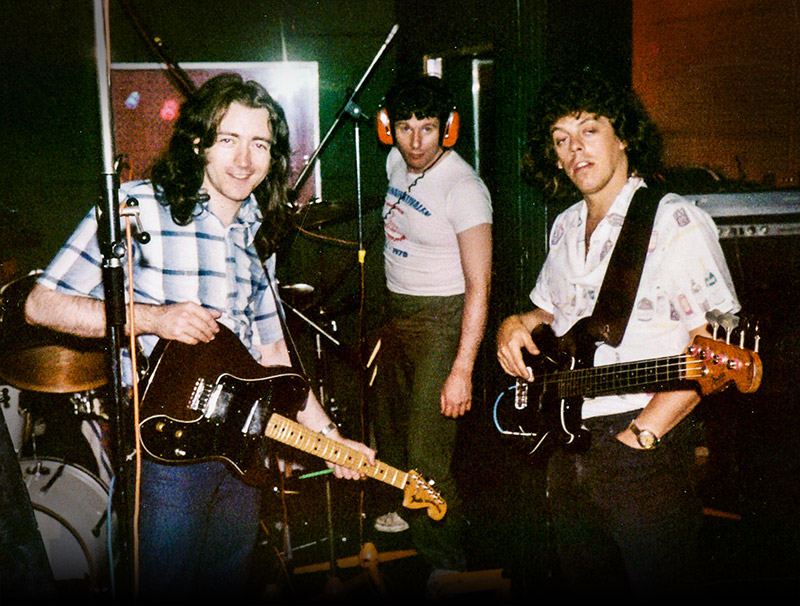 The year 1977 saw upheaval in rock and roll, from the death of Elvis Presley and Lynyrd Skynyrd's plane crash to the emergence of new music styles including disco, new wave, and punk rock. Propelled by simple, frenetic songs, punk renounced the self-indulgence of mainstream rock and put the world's biggest bands on notice.
At the time, Rory Gallagher was a top act in Europe, thanks to constant touring and explosive live shows with a band featuring pianist Lou Martin, drummer Rod de'Ath, and bassist Gerry McAvoy. Following the success of his 1976 Calling Card album, Gallagher's stateside popularity grew, as well, with the guitarist regularly attracting sellout crowds across the United States.
Since the beginning of his career, Gallagher had wanted to make a record in America, the source of inspiration for much of his blues-based music. This dream was realized in late '77, with the help of producer Elliot Mazer.
Following a hectic world tour that concluded in Japan, the very tired group arrived in California and immediately went into the studio to start recording the album, later titled Torch.
"In hindsight, the pressure was taxing, especially off the back of a world tour," said Gallagher's brother/manager Dónal. "I think Rory had tired of that lineup and wanted to use other musicians, but decided to persevere."
When the sessions ended, a dissatisfied Gallagher split up the band while urging Chrysalis Records to shelve the release. The label became frustrated.
One bright spot that emerged from Rory's San Francisco experience was his seeing a chaotic Sex Pistols show.
"He wasn't sure if, musically, it was one of the worst gigs he had seen, or one of the most exciting!" Dónal added. "But, it encouraged him to strip his lineup to a three-piece again. He liked the spirit of punk, as it was closer to his rock and roll ethos, which had been lost to the theatrical side."
Returning to the U.K. in early '78, Gallagher contacted bassist McAvoy and the two began a search for the right drummer.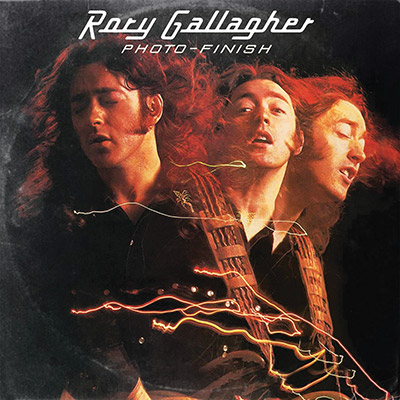 "Rory had auditioned a number of drummers, at AIR Studios, in London. Their kits and styles were complicated, with click-tracks required," recalled Dónal. "Then, Ted McKenna came down for an audition and got it with his big, steady beat and uncomplicated fills." McKenna, a powerful Scotsman formerly with the Sensational Alex Harvey Band, joined in time for a short run of European dates.
Just weeks after McKenna joined, the new power trio headed for the studio. Because Gallagher had enjoyed recording Calling Card in Munich, he was curious about another German studio, owned by producer Dieter Dierks. He had Dónal and engineer Alan O'Duffy check it out.
"Technically and vibe-wise, with its in-house cooking and accommodations, we thought the studio would work," he said.
With the band now firing on all cylinders, the Dierks sessions went smoothly as all songs were captured live, subsequently needing very few overdubs.
"It took us two weeks to do the backing tracks," said Ted McKenna. "I remember doing a lot of takes, and Rory would take his time choosing the one he thought had the magic. It was a great studio, and an enjoyable experience altogether."
For the sessions, Rory used his battered 61 Stratocaster, '76 Tele Deluxe, Yamaha SX800B, 1921 Martin mandolin, and amps including a tweed Fender Bassman, Vox AC30, a Magnatone, and a Marshall 2×12 combo.
Photo-Finish is among Gallagher's best albums and today serves as a textbook of tones. His fluid playing shines throughout, from the rocking opener, "Shin Kicker" (which begins with his Strat aping a car's ignition), to the balls-out rocker "Last of the Independants," with a solo breakdown featuring screaming pinch harmonics. Gallagher's raunchy intro to "Cloak and Dagger" brings the the heaviest distorted tone he ever employed, while his clean Strat sounds on the winsome "Overnight Bag" perfectly demonstrate how guitar tone can convey emotion and vibe.
After the Torch situation, Chrysalis Records became restless while waiting for the album.
"Because he was very much under pressure to deliver a record on time, Rory coined it Photo-Finish, as in horse racing," said Dónal.
The label's fears were allayed when the album was released October 1, 1978, and instantly met with stellar reviews.
---
This article originally appeared in VG April 2021 issue. All copyrights are by the author and Vintage Guitar magazine. Unauthorized replication or use is strictly prohibited.
---