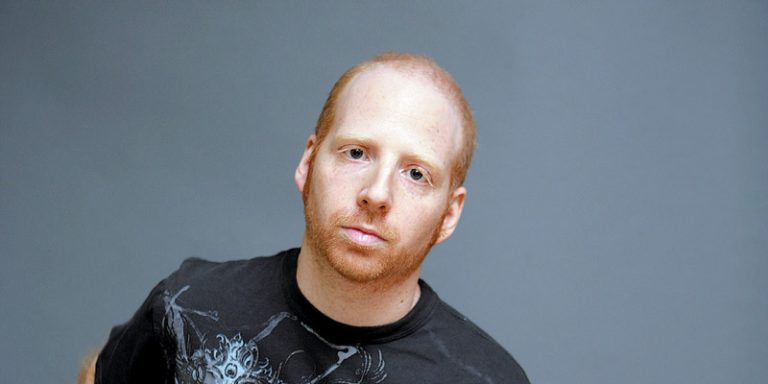 When Oz Noy mov-ed to New York City at age 24 in 1996, he was an established guitarist in his homeland of Israel, having played jazz and studio work from a young age. Why the move?
"I had played with all the big artists in Israel and was on a TV [talk] show for two years," he said. "I'd always thought of New York City as the center for jazz, and at that time, I thought rock, funk, and blues, too. I did find out that wasn't true, but at least the jazz thing here is the heaviest there is. And I'd always loved the records made here – the Jaco ones, Hiram Bullock's, David Sanborn, all the stuff I really liked came from here."
Growing up in Israel may have helped Noy become more fond of American music styles. "There's a really good music scene in Israel, with a lot of jazz and great jazz instruction. So I've always played jazz, even when I was listening to and being influenced by a lot of rock."
Noy's latest record, Fuzzy, is a mix of the musical forms Noy was exploring when he moved to New York. His compositional skills show a musician trying to expand boundaries.
"I'm pretty schizophrenic, musically, because I grew up in the '80s, studying the roots, like Wes Montgomery, Grant Green, and Charlie Parker. But at the same time I was into the whole shred guitar thing. I was a big fan of people like Greg Howe, Eddie Van Halen, Steve Vai, and Richie Kotzen."
While guitarists are important to Noy, he tries not to focus on them. "I listen to everybody in a band; I want to make sure I'm not doing what they're doing. I like to hear what guys like Pat Metheny, Bill Frisell, and Mike Stern are doing, but I just don't want to get too influenced by them or their music."
Much of his listening is part of a search for an important element in his music – the groove. "I've been getting into Scofield's trio record, some Hendrix, and some Larry Graham and Bootsy Collins. Musically, it all has an influence on my writing. I guess I look at it all as jazz in terms of improvisation, and harmonically. But I'm thinking 'grooves' when I'm writing. But still, it's just jazz."
Going into the studio this time was a matter of trying to capture what Noy does live. "I wanted to get the sound we have on that particular day, and hopefully we have a good day in the studio. I always record after I've played the tunes for a long time onstage, because it takes awhile to get tunes to set right. It takes that time to get everyone – including me – to figure the songs out. And this time I was more focused, so the songs are more precise."
Ask about his favorite guitars, and the answer is simple. "All Strats, mostly rosewood," he said. He records with a '62 reissue with DiMarzio Virtual Vintage pickups, and recently scored a Custom Shop '57 reissue maple-neck and has been using it a lot as of late.
The other half of his tone comes from two Fender Bandmaster heads – a '66 and a '67, both modified. He runs them through Bad Cat cabinets. He has also been enjoying a modified '72 Marshall head. Asked about his effects, he sighs deeply, then proffers a resigned laugh. "I use a lot – and I mean a lot – of effects." He has a pedalboard full of boost pedals, then there's another rack of which he says, "I don't use much," and a Line 6 DL-4. If there's a favorite in the bunch, it's his Fulltone Octave Fuzz.
Both live and on record, Noy works with the cream of the crop. Among the players on Fuzzy are Will Lee, Anton Fig, Keith Carlock, Vinnie Colaiuta, and Jim Beard. They also contribute at various times to his Bitter End gigs; a fact that reflects the primary reason Noy moved to the Big Apple. "I just like to play good music with good musicians." – John Heidt
---
This article originally appeared in VG's June 2008 issue. All copyrights are by the author and Vintage Guitar magazine. Unauthorized replication or use is strictly prohibited.