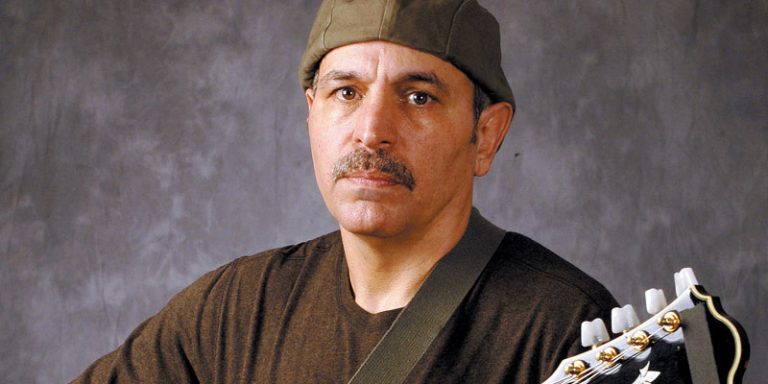 Mike Minasi's trip to his first CD, Body Resilient, included several detours, including one that saw him step away from playing guitar professionally for 12 years. "Playing guitar is, for me, an all-or-nothing thing," he said. "But I needed to make money after my son was born," he said. "And I'm a good house builder… but building houses is such an assault on the body and hands that it's almost impossible to play."
Though he was away from his six-string, Minasi never abandoned music. "I learned from John Damian (his one-time guitar teacher, now at Berklee College of Music) a technique called 'mental shedding.' I was going through tunes and the mechanisms needed to improvise in my head, just singing and writing. The song 'Chick' was written that way."
The hiatus helped in other ways, too. "Be-bop music had a hold on me before that. I was able to get away from it, which helped my perspective."
Minasi started playing guitar in the third grade, after catching an episode of "The Glen Campbell Goodtime Hour." "I used to play with John Hartford, and I was so amazed by those guys. So I pestered my parents for guitar lessons."
The process took him through Mel Bay books before he started learning Beatles songs. By the fifth grade, he, a brother, and a neighbor were jamming. "We had a sort of organ trio that played Beatle tunes!" he laughed.
In his early teens he was more into motorcycles and girls, and didn't get back into guitar until he was 17. "I heard 'Giant Steps' and became really interested in jazz," he recalled. "Then I heard Pat Martino, and that was instrumental in getting me interested in jazz guitar."
That interest took him to Berklee. He later studied with Damian, then with Mick Goodrick before he married and moved to Buffalo, New York. He worked as an off-campus guitar instructor at the University of Buffalo. It was period of learning. "I got to study with an amazing piano player, Al Tinney, who was a be-bop pioneer – and a huge influence on Charlie Parker. It was wonderful."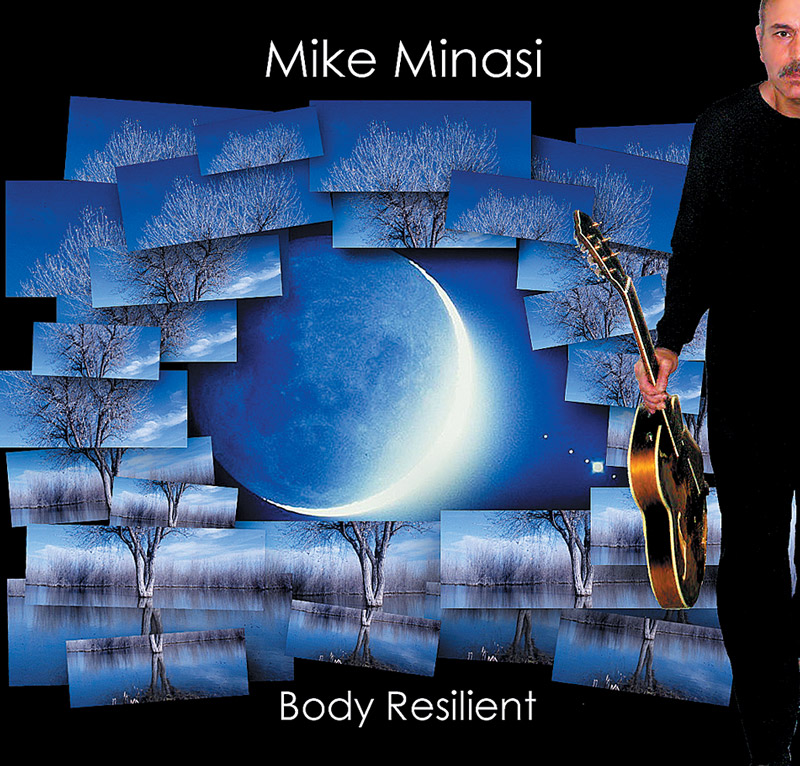 Key to Minasi getting back to guitar were the events of September 11, 2001. "After that day, I had a different perspective. I thought it was time to get back to music. I'd built a home and we were comfortable, and had money saved. My wife and I agreed it was what I would do." Shortly thereafter, Minasi was in a car accident and required surgery on his left hand. "It was frightening. I thought I might never be able to play again." Today, the hand shows no ill effects.
A fan of the seven-string guitar, Minasi's main axe is the Ibanez AF207. "It was a real adjustment. I tune the seventh string to a B to keep the intervals the way they should be." His amp, a Rivera Fandango, "…really matches the guitar well. I changed the pickup to a DiMarzio Evolution 7, which produces more mids. I'm also able to get the tone I like with my stage setup. I have a Bose personal P.A. and mic the Rivera at low volume. Bose is amazing technology; it distributes the sound evenly, so I have no need for monitors."
Like most jazz guitarists, Minasi's tone stays pretty clean and true to the sound of his guitar, though a TC Electronics G Major supplies a bit of echo.
Minasi expresses admiration for many jazz guitarists past and present, and much of his listening involves horn players and keyboardists including Dexter Gordon, Keith Jarrett, Miles, Joe Henderson. "There are guitarists I've always admired, like Jim Hall, Wes Montgomery, Kenny Burrell, Ralph Towner, and Pat Metheny. But I don't want to sound like any of them, so I don't listen a lot."
Minasi's plans consist of sticking around his home base in Connecticut, though he's looking to play festivals with his trio. The future, he hopes, includes time in a recording studio. "I have about 25 songs I need to get recorded. I've hooked up with Tony Perrone, who played with the Heath Brothers. We've been working together, and have written a couple of tunes. We're also working on a chord book of Tony's open voicings." Put all of that together with Minasi's private teaching that he's done most of his musical life, and it seems clear that his house building days are over. – John Heidt
---
This article originally appeared in VG's June 2008 issue. All copyrights are by the author and Vintage Guitar magazine. Unauthorized replication or use is strictly prohibited.