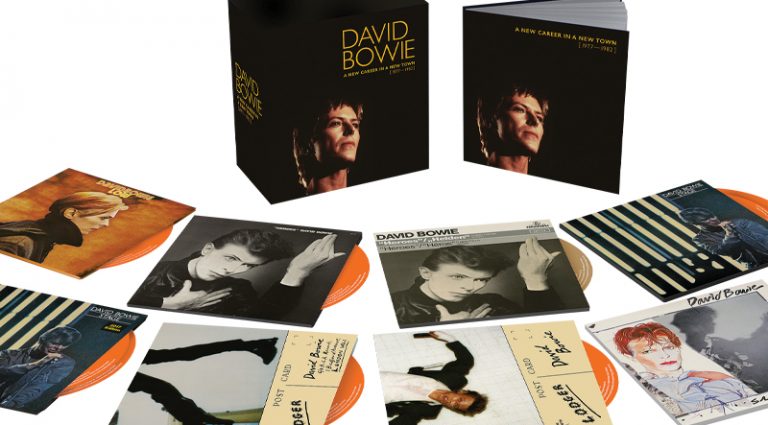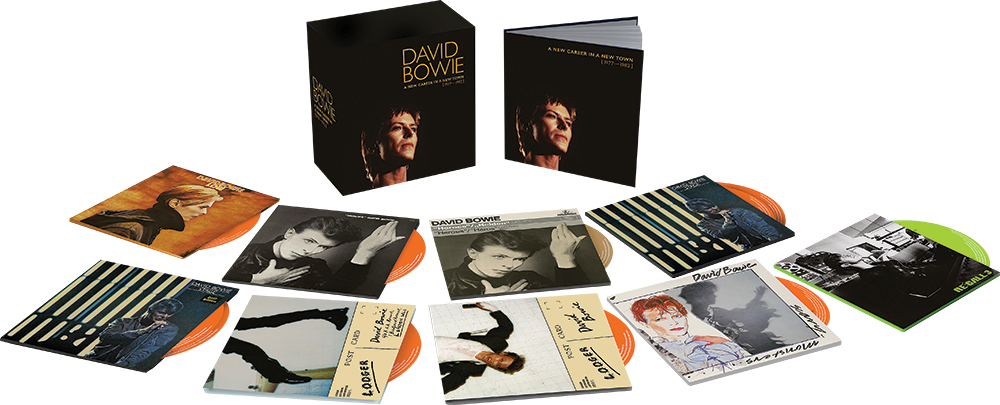 Shedding his Ziggy Stardust glam persona, David Bowie took a hard turn in the mid '70s and embraced European minimalism and electronica, covered here across nine CDs. The resulting "Berlin Trilogy" of Heroes, Low, and Lodger, produced by Tony Visconti, were not major hits, yet in many ways the singer's radical sound foreshadowed new wave, post-punk, and modern alt-rock. This set also includes Stage and Scary Monsters, and a CD of bonus tracks like the hit "Under Pressure" with Queen.
Released in early 1977, Low disappointed fans expecting the thump of "Moonage Daydream" or "Fame." Today, it's considered a flat-out masterpiece. The tracks are jagged and aggressive; check out Carlos Alomar's edgy riffing on "Speed Of Life" and "Breaking Glass," as well as the largely unknown Ricky Gardiner, whose spastic whammy on "What In The World" and "Always Crashing In The Same Car" are almost revolutionary. The infectious "Be My Wife" features almost everyone in the studio on guitar – Carlos, Ricky, and even David himself.
Heroes was issued later in '77, and found Bowie back in a West Berlin studio with synth-savant Eno and King Crimson refugee Robert Fripp. The guitarist imbued "Joe The Lion" with wild, angular arpeggios, while the radio-ready "Heroes" was a tour-de-force of thick sustain and feedback. It remains one of Bowie's greatest studio performances. Frank Zappa's young guitarist, Adrian Belew, was poached for the 1978 tour and you can hear his Strat attack all over the perfunctory live CD, Stage. Listeners also get unreleased versions of "The Jean Genie" and "Suffragette City."
From '79, Lodger is one of Bowie's least-known albums, but hugely influential on rising English post-punks like XTC and Echo and the Bunnymen. "Yassassin" was wonky Mideastern pop with Alomar and Visconti on guitar, while Belew offers wildly edited solos for "D.J." and "Boys Keep Swinging."
On Scary Monsters (and Super Creeps), Chuck Hammer conjured the theme of "Ashes To Ashes" on guitar synthesizer – still radical tech in 1980. Fripp and Alomar added demented licks to "Fashion," maybe the most authentic song Bowie ever wrote, considering his position at the nexus of FM rock and haute couture.
In all, this is a formidable dive into Bowie's work with Visconti, Fripp, Belew, and two of his longtime – and lamentably unappreciated – sidemen, Carlos Alomar and bassist George Murray. There's also a small hardcover book full of images and liner notes, though the text is set in absurdly microscopic size. Still, Bowiephiles should put this box on their must-grab lists.
---
This article originally appeared in VG March 2018 issue. All copyrights are by the author and Vintage Guitar magazine. Unauthorized replication or use is strictly prohibited.