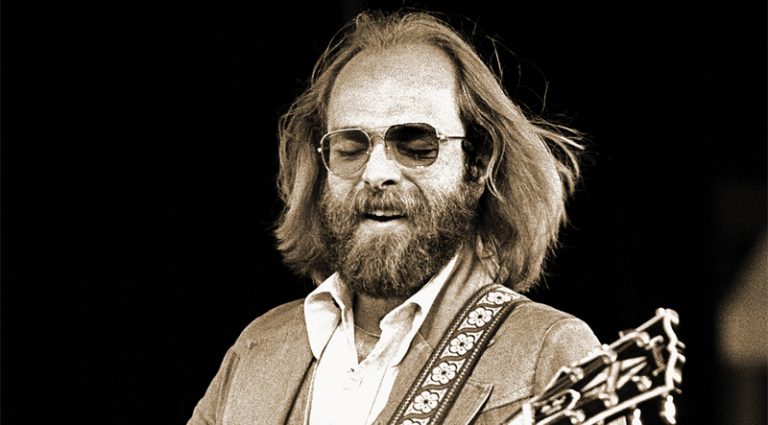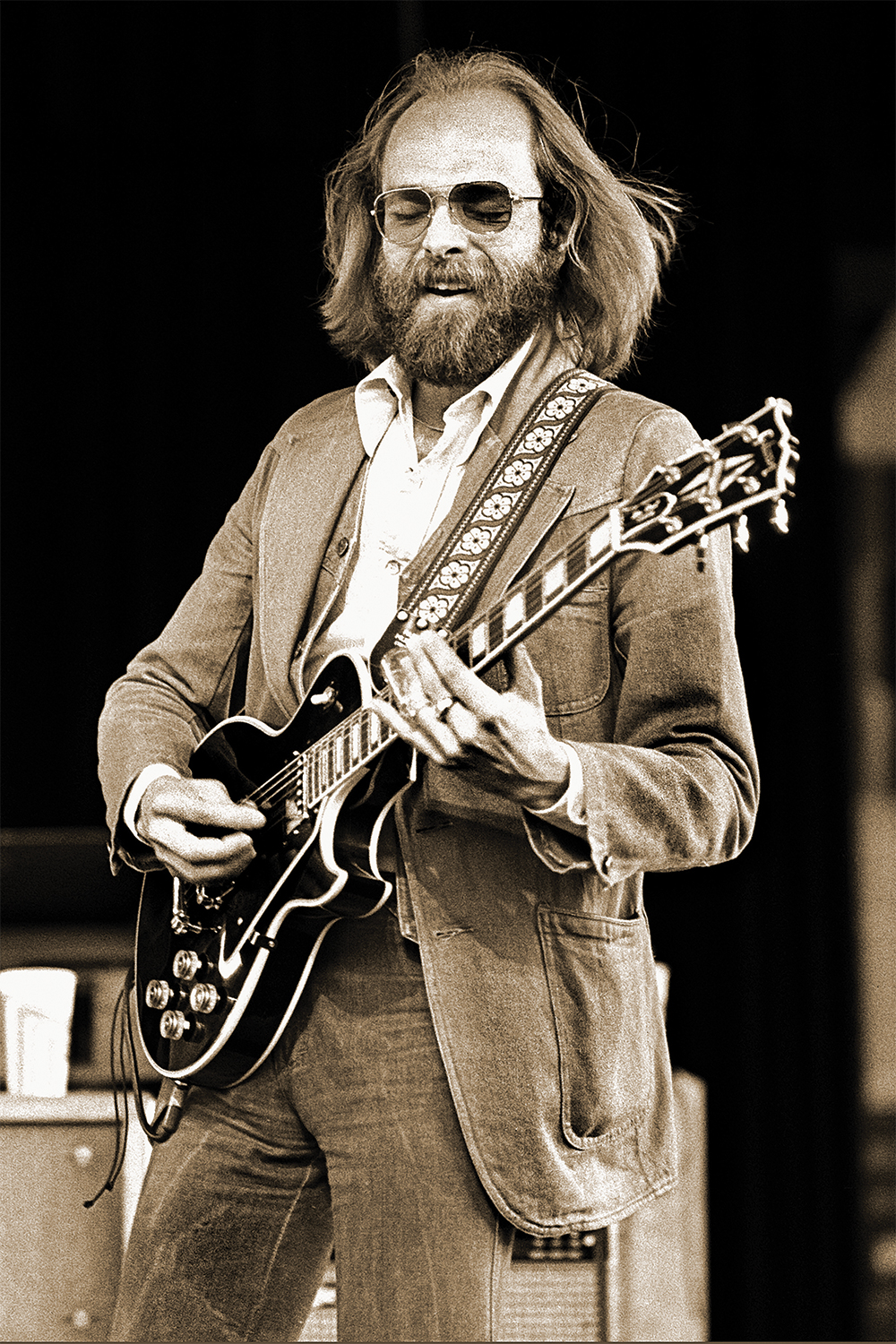 On June 22, the musical journey of guitar great Jimmy Nalls ended due to the effects of Parkinson's Disease and injuries sustained in a fall at his Nashville home. He was 66.
In bittersweet irony, his death came three days after the release of the star-studded Jimmy Nalls Project – what was to be his sophomore solo album, shelved in various stages of completion 18 years prior, after Parkinson's rendered him unable to play. Nashville luthier Joe Glaser, along with Gabriel Hernandez, of Blues Vintage Guitars, Inc., helped organize the project, with Warren Haynes, Robben Ford, Larry Carlton, Joe Bonamassa, Johnny Hiland, Chuck Leavell, Kenny Greenberg, Aerosmith's Brad Whitford, and others lending their talents, along with engineers and studios, with 100 percent of the proceeds going to help defray medical and funeral expenses.
Growing up in Maryland and Virginia, Nalls learned his first chords from his father at age five. He cited Roy Buchanan as his biggest influence, along with Duane Allman, Leo Kottke, and Lowell George for slide.
He was probably best known as a founding member of Sea Level, formed in '76 as sort of a splinter group of the Allman Brothers Band. Chuck Leavell first played with Nalls in 1970 as part of Alex Taylor's band, then the pair joined Dr. John.
"We traveled together, ate together, rehearsed together, played gigs together," the keyboardist wrote on his website. "Jimmy and I… shared our dreams together, talked of our hopes and aspirations, as well as our disappointments and frustrations. We laughed and cried together. We were brothers."
The quartet (later adding guitarist Davis Causey) was the perfect showcase for Nalls' versatility, spanning Southern rock to Steely-Dan-esque jazz, with Nalls occasionally serving up a blistering take on Freddie King's "Hideaway."
His resume also revealed his range, with recordings by Doug Kershaw, Don McLean, Gregg Allman, Livingston Taylor, Bill Anderson, Bonnie Bramlett, and Bobby Whitlock. He also played on the famous "Wedding Song" by Noel Paul Stookey of Peter, Paul and Mary.
In '86, Nalls moved to Nashville, where he worked with country singer Charly McClain, and in '88 he joined D.C. blues band The Nighthawks.
"I first met Jimmy when he came to Nashville in the '80s," Haynes recalled. "I had admired his guitar playing for many years, but what I realized in getting to know him and hearing him in a lot of different situations was that he was holding a lot of cards he didn't always play. Each time I heard him and in each different situation, I would hear different sides of his playing that all seemed equally natural. There was a time when I toured with The Nighthawks, not too long after he did, and I got to hear the tapes of him playing straight-up blues, and he sounded great. His playing could be beautifully understated; then out of left field, he would explode with some s*** you didn't expect. He was also a very kind, shy human being who always made other people feel good about themselves."
Despite being diagnosed with Parkinson's in 1995, Nalls recorded his first solo record, Ain't No Stranger, in '99.
"Jimmy had such a natural relationship with the instrument that it seemed easy for the music to come through him, like he couldn't help but play in a way that touched on all the nuances that guitar players revere, but not in any obvious, showy, ego-bound way," said songwriter/guitarist Gary Nicholson. "He had plenty of chops but was always in service of the song. The times I got to talk with him were few, mostly just guitar-nerd stuff. He played with my friend T. Graham Brown, who recorded many of my songs, and we had quite a few common pals. I was honored to play on 'Wood And Wire,' a very cool commentary on the guitar-playing profession."
"I met Jimmy at a recording studio in Nashville, while doing guitar overdubs for his record," Ford detailed. "He came in in a wheelchair with friends, and he appeared to be shining – very bright-looking. He was obviously happy to be in a recording studio and around musicians. I really liked 'Natural Thing' and have considered playing it myself. I know Jimmy's a legend, and I'm happy that I was able to work on his record."
Hiland became a fan through Nalls' work with T. Graham Brown,  "…plus, I'd heard that he was a killer session musician from other guitarists around Nashville. When Joe Glaser called and told me of this project for Jimmy, and that he was suffering with Parkinson's, I jumped onboard immediately. To me, it's always important to help any fellow musician who has fallen with major illness, and I was deeply honored to be asked to be a part."
Bonamassa summed up the feelings of many: "The world cannot afford losses like Jimmy. I am so sad to hear of his passing. It's an honor of a lifetime to have appeared on his last album."
---
This article originally appeared in VG October 2017 issue. All copyrights are by the author and Vintage Guitar magazine. Unauthorized replication or use is strictly prohibited.