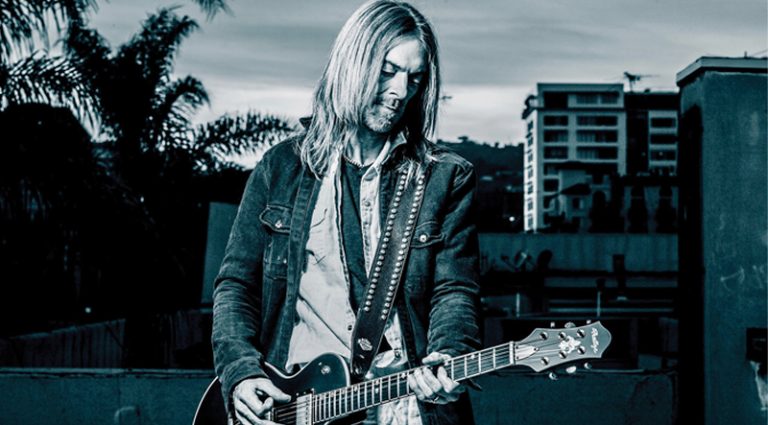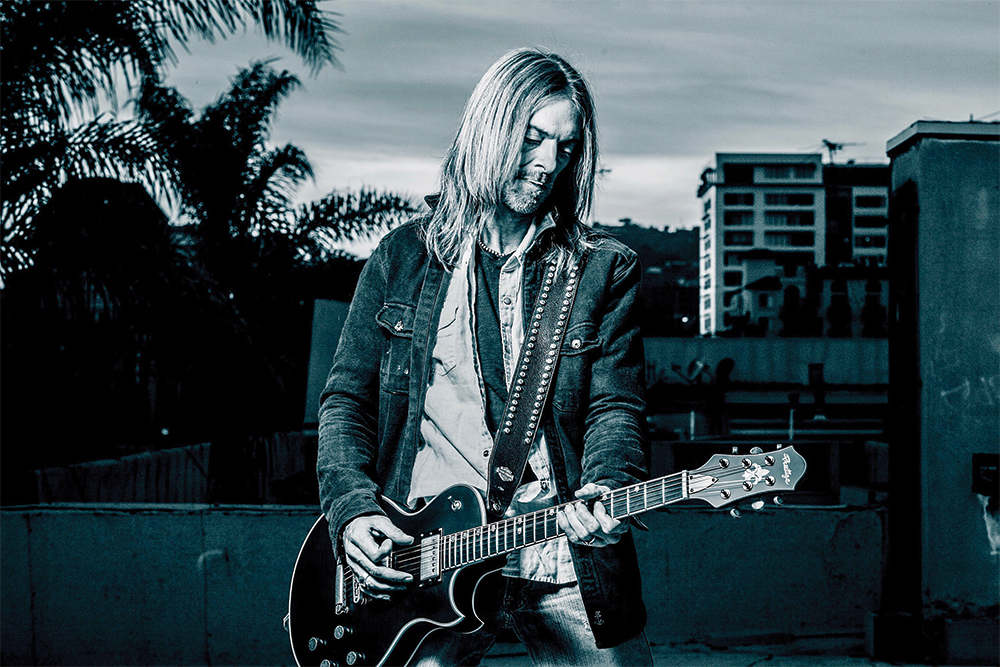 Throughout his career, Rex Brown has delivered the low-end as the bassist for Pantera, Down, and Kill Devil Hill. But for his new (and first-ever) solo album, Smoke on This, he picked up the six-string.
Motivation for the effort came on the road with Kill Devil Hill.
"This is purely for the love of music," he said. "Sitting on the tour bus, I thought, 'I need to watch the grass grow. I want to kick back. I want to watch my kids grow. I want to go play guitar."
Brown handled vocals, rhythm guitar, and bass while friend Lance Harvill contributed lead guitar, producer Caleb Sherman played keyboards and lap steel, Lynyrd Skynyrd's Peter Keys offered further keys plus mellotron, and drummer Christopher Williams kept the beat. Stylistically, the album recalls a vibe straight out of the '70s – not by accident.
"I was listening to a lot of '70s hits, which took me back to some really great [music] not only from the soul side, but the rock-and-roll standpoint."
"Get Yourself Alright" leans heavy on psychedelia ("I tried to make it even more psychedelic, but got tired of fighting the producer"), "Fault Line" is mellow tune ("The very first one I sang on…"), while "Buried Alive" possesses a Zeppelin vibe.
"That one's probably my favorite. Writing the lyric was cathartic, and there's the jam at the end. I wanted to make songs that were catchy, but not every one had to have a lead. For me, it is about the composition. I did the arrangements in Pantera, so I know what to do here and when to go there, and 'Buried Alive' is the epitome of where I want to be."
A particular guitar and amp started the ball rolling.
"I took my rebuild of a '60s Telecaster – beat up, looks like it came out of a pawn shop, but plays like no other. I have a '68 Fender Twin Reverb, so I plugged in and learned how to play guitar again. I've played guitar since I was nine years old, but I had to knock some rust off."
Several Les Pauls also proved prominent, including a VOS goldtop with a Seymour Duncan Custom Custom, as well as Teles and several by Prestige ("They make these insane Les Paul copies that play as good as anything I've ever gotten from the Gibson Custom Shop").
Various amps were utilized for the sessions, including a small combo and a few provided by Rascal Flatts guitar tech, Dave Graef.
"I found this '75 Marshall Super Lead, a '76 Super Bass, and a 50-watt from 1967. The Super Lead had something about its tone where I could put the knobs straight up. We played it through a Bogner 4×12, with Celestion 30s. I was told it's the head John Sykes used on Whitesnake's Slide It In."
For Brown, this could be the start of a new chapter.
"This is a new lease on what I do, musically. And I'm just barely getting my feet wet. There's much more to do."
---
This article originally appeared in VG October 2017 issue. All copyrights are by the author and Vintage Guitar magazine. Unauthorized replication or use is strictly prohibited.