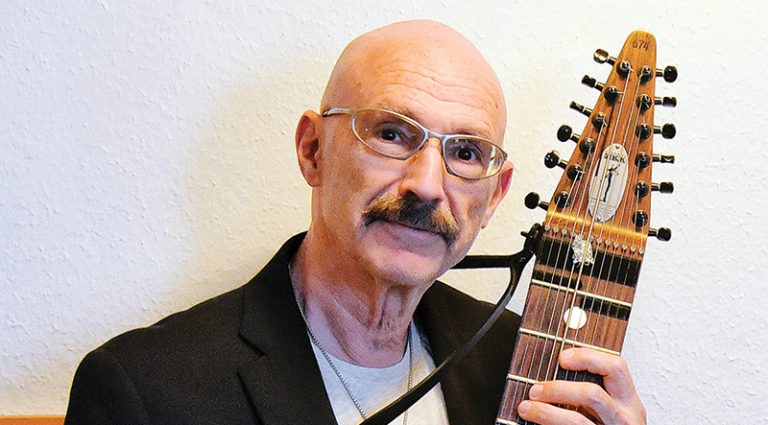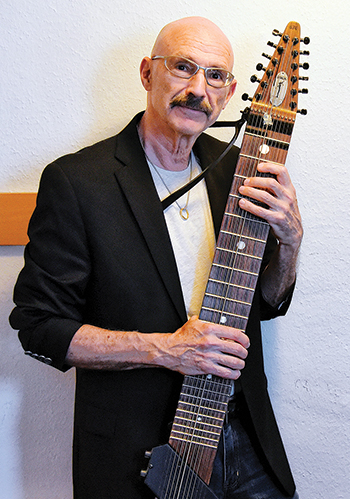 Between the Sting/Peter Gabriel tour, a revitalized King Crimson, and a new album and tour with Stick Men, Tony Levin is busier than ever.
Early 2016 saw him using a different set of basses on different tours, with just one commonality. 
"My NS electric upright is an integral part of some of Peter's ballads. In Crimson, I don't play it too often in the show – maybe three pieces where it's crucial to have the upright sound. My go-to is the Music Man StingRay 5 from late '80s. 
"The equipment had to be separate for the two tours, so with Peter I played another of my Music Man 5s. On the Crimson tour, I had my 3 of a Perfect Pair yellow Sting Ray four-string painted with the album theme, from back in the mid '80s. That bass had been through a lot over the years, and it looks it!"
Levin cites another vintage Sting Ray he used on certain Gabriel songs as having been through more-extensive road work.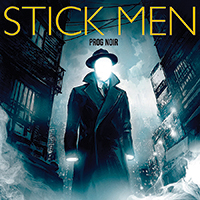 "'Don't Give Up' starts with a distinctive bass line," he recounted. "I took out the Toast Bass, which was in a fire some years ago and changed to an amber color, mixed with charcoal on the body. It also dried up and lost weight from that event, so it's wonderfully light and punchy-sounding. I rarely travel with it because if happened to be dropped, it'd fall apart!"
An early proponent of the Chapman Stick, Levin uses the instrument in Stick Men, which consists of two touch guitarists and a drummer, and has been in existence for several years.
"I'd released a solo album called Stick Man and didn't think about playing the music live until after the release," he recalled. "It had multiple Stick tracks. So along with my Crimson band mate Pat Mastelotto on drums, I invited an excellent Stick player, Michael Bernier, to be the third member. We toured a great deal, and that schedule wasn't working for Michael, so he left after a few years and we brought in Markus Reuter, who plays a touch guitar he designed himself. It's a band that loves to play live, and we do that a lot."
Stick Men has also released several albums, including a limited edition live double set recorded in Japan, joined by erstwhile King Crimson violinist David Cross. Their most recent album is Prog Noir, released in October of '16. Not surprisingly, the unique lineup means composition is also unusual.
"Markus and I write separately, then lay the new ideas on each other and Pat," Levin said. "Hopefully, the music grows from that. And, this album has more compositions than most, with vocals on about half, so it's taking us on a tangent from what we did recently."
While the emphasis is on stereotypical prog-rock arrangements, Levin felt lyrics were indispensable for some of the songs.
"Lyrically, there were things I wanted to express that couldn't come across any other way – a song about the experience of re-joining King Crimson, a song about 9/11, and a song about 'Hey, what happened to my favorite planet, Pluto!'" he said.
An exception to most of the music heard on Prog Noir is "A Rose in the Sand/Requiem," which has a lush and melodic arrangement.
"We had a loss of close family in the band, and a requiem just seemed the right way to deal with it," Levin explained. "It's a piece we probably won't play live; we just wanted to put it out there as an emotional experience. Surprisingly, at the pre-screening, a lot of people mentioned being moved by that piece, so I guess it has made a connection."
Levin also confirmed that "Trey's Continuum" is a nod to fellow touch guitarist Trey Gunn (VG, November '16), who also gigged with King Crimson. 
The tour to promote Prog Noir began in Europe some 10 days after the end of the King Crimson tour and was slated for performances in America after the first of the year.
"My hope is that, regardless of the unique instrumentation, the music itself is classic enough that it stands up to repeated listening, and resonates with some listeners," he said. "I feel the material is quite special, so it's a thrill to be letting people know about it, and we'll be touring with the new music for quite awhile."
---
This article originally appeared in VG February 2017 issue. All copyrights are by the author and Vintage Guitar magazine. Unauthorized replication or use is strictly prohibited.