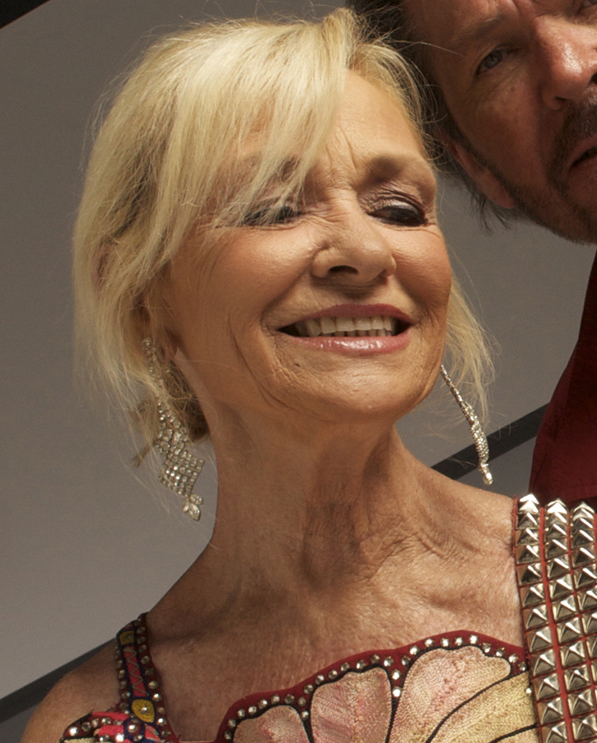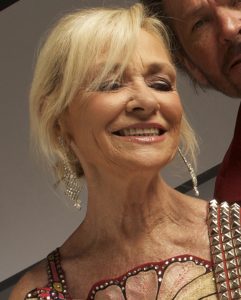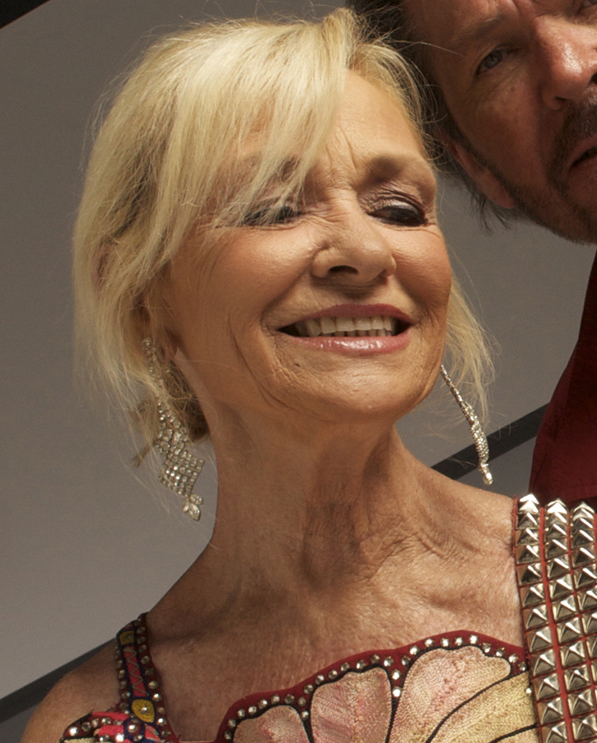 Lorrie Collins, a pioneering rockabilly singer/guitarist who rose to fame in the 1950s as part of a duo with her brother, Larry, passed August 4 after suffering complications from a fall. She was 76.
Collins was born in Tahlequah, Oklahoma, on May 7, 1942. Her father was a farmer, her mother an amateur singer, fiddler, and mandolinist who taught her to play mandolin and piano. At age eight, she won a talent contest hosted by Leon McAuliffe at the Cimarron Ballroom, in Tulsa. McAuliffe, who had risen to fame as a member of Bob Wills and His Texas Playboys, urged the Collins family to move to California so she could pursue music as a profession. In 1953, Lorrie, older sister Sherry, and their mother ventured to California to test the waters. Shortly after, they were joined by rest of the family.
In early '54, Larry and Lorrie teamed up to earn a spot on the cast of "Town Hall Party," a country-music show on Los Angeles TV station KTTV. Dubbed The Collins Kids, they appeared on more than 200 episodes from 1954 through '59, a stretch during which they also made some 40 appearances on the syndicated "Western Ranch Party," recorded minor radio hits like "Mercy," "Hot Rod," and "Rock Boppin' Baby" for Columbia Records, and appeared on variety shows hosted by Steve Allen, Dinah Shore, Arthur Godfrey, and Perry Como. On the set of "Town Hall Party," Collins met teen idol Ricky Nelson; the two dated briefly and in '58 she appeared on two episodes of "The Adventures of Ozzie and Harriet."
While on tour with Johnny Cash in '59, Collins met Stu Carnall (Cash's manager) and the two later eloped. In '61, Lorrie gave birth to their first child. While she and Larry continued to perform, after the birth of her second child, she turned her focus to raising the family while limiting her performances. In the early '90s, the duo re-formed at the request of promoters in England, where they had a resurgent following. They continued to play there and at rockabilly and guitar festivals in the U.S. until 2012.
"Lorrie was a true pioneer, not only as a rockabilly performer, but as a woman in rock and roll," said Walter Carter, a music historian and longtime VG contributor who penned the October '18 feature on Collins' '55 Martin D-28 modified by Semie Moseley. "Inexplicably, Columbia Records could not get a Collins Kids single onto the Billboard Top 100 in the '50s, so Lorrie and Larry never got the recognition and credit they deserve. I spoke with Lorrie on the phone a month before her passing, and she sounded ready to put on her Nudie outfit, strap on her Martin/Mosrite guitar, and rock out."
"Lorrie and Larry were real stars, and Lorrie was one of this country's greatest underrated female singers. In her prime, I'd put her right next to Patsy Cline, Wanda Jackson, Brenda Lee, Connie Smith, and Janis Martin," said Deke Dickerson, a VG contributor (including with a February '13 feature on the Collins Kids' instruments) and organizer of Deke's Guitar Geek Festival, which included The Collins Kids in 2008 and Larry as a solo performer in '09 and '13. "They had it all – great looks, great guitars, great songs. The fact they never had million-selling hits is irrelevant; they were huge, and I felt honored to know and play with them. Larry is still playing great, but a closer brother and sister I've never seen, so it's sad to know we'll never hear Larry and Lorrie together again."
Collins is survived by Larry, Sherry, one other sister, two daughters, and four grandchildren. – Ward Meeker