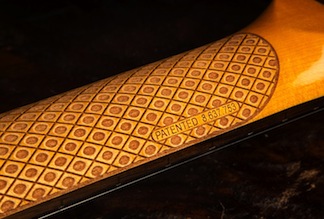 Dean Zelinsky, CEO of Dean Zelinsky Private Label Guitars, has been granted a patent for a new guitar neck design that  textures the backside.
The design is marketed as the Z-Glide Reduced Friction Neck, which Zelinksy says improves playability and feel while addressing the undesirable tacky neck feel when a sweaty palm meets a conventional neck. The Z-Glide is currently available on Zelinsky's Private Label guitars, but its availability will soon expand.
"We recently developed the technology to put the Z-Glide on our set-neck single-cut guitars." Zelinsky said. "The response to the feel and improved playability is so good, I can see a day where we no longer build guitars with conventional necks." Learn more at www.deanzelinsky.com.