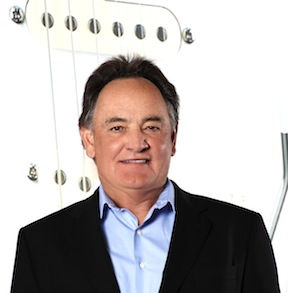 Fender Musical Instruments Corporation (FMIC) has announced the upcoming retirement of CEO Larry Thomas.
Thomas was appointed to the FMIC Board of Directors in 2009 and became CEO on August 1, 2010. Interim COO Scott Gilbertson will assume the role of interim CEO until the company completes its search for a successor for Thomas, whose retirement takes effect May 31.
"I am extremely proud of the success we have achieved in my time at Fender," said Thomas. "We did a lot in just a few years and I leave feeling like our table is set for the company's future direction. This has truly been a wonderful life experience. FMIC is a wonderful company and Fender is a great brand, and I am very thankful to have played a part in the company's history."
In September, 2011, Thomas opened the doors to the 8,400-square-foot Fender Visitor Center, adjacent to the company's factory in Corona, California. He played a key role in the management of the Fender Select series, the American Vintage series,  the American Design Experience, and established FMIC's first direct office in China.