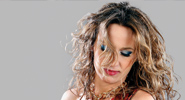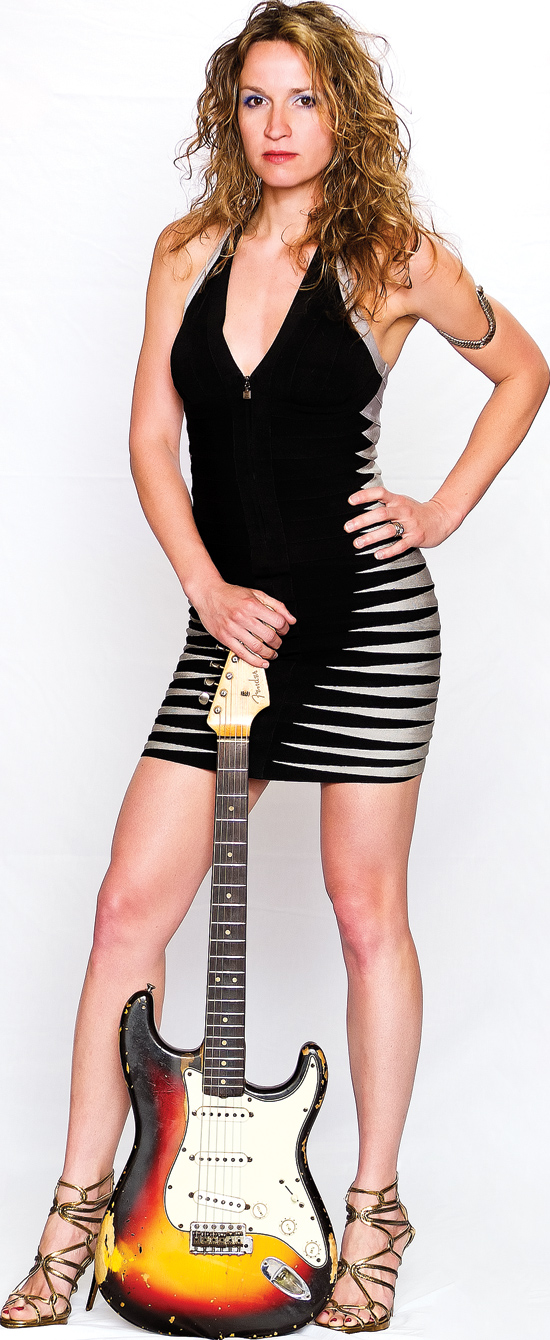 Ana Popovic was but a toddler when she started to absorb major musical mojo through her father's love of the blues, classic rock, and most importantly, thanks to the rec-room jams he would stage with buddies. By the time she was 14, the Serbia-born-and-raised Popovic was taking private lessons on classical guitar, but, "After a month I decided 'This is not for me,' and my parents realized I was going toward the blues – we listened to a lot of blues at home."
So, she jumped ship, enrolling in lessons to learn rock guitar including the famous licks she'd heard around the house. "People in Serbia didn't often get to hear that kind of music," she said. "There's a lot of Serbian music, so it was unusual for a kid to learn about Led Zeppelin, the Who, Deep Purple, or the blues – things every guitar player should know. So those were really good lessons."
At 19, Popovic helped assemble a band that called itself Hush, which in short order transitioned from playing Friday nights only to weekends and, within a couple months, four nights per week. It was a great way to dip her toes in the water. "At first, I was singing mostly, and playing a couple of songs on guitar," she said.
Hush released an album that mixed three original songs with blues covers, and while Popovic continually improved and even formally studied jazz guitar while the band maintained a heavy gig schedule, after a few years she was set to begin studying graphic design at a college in Holland. Though focused on classes, she formed another band that almost immediately scored a deal with the German label Ruf Records.
The path to fame has been a slow, steady climb for Popovic. In 2000, she contributed a rendition of "Belly Button Window" to the Jimi Hendrix tribute disc Blue Haze. The following year saw the release of her solo debut, Hush! (named in honor of her first band), which proved so successful it gave her the confidence to ditch those plans to become a graphic artist and try music as a career. From 2003 through 2011, she released four more albums, with two of them – 2007's Still Making History and 2011's Unconditional – reaching number one on Billboard's Blues chart. Her latest, Can You Stand The Heat, was a rapid-riser on the charts from the day it was released in April, with a title track that went Top 5 among the Billboard Blues singles. Recorded with a new nine-piece band that includes John Williams on bass, Harold Smith on rhythm guitar, Frank Ray, Jr. on organ, Tony Coleman on drums, along with horn players and backing vocals, the disc was produced by Pete Matthews, and though it's not the first album she recorded in Memphis, it is far and away the one most influenced by the city.
We caught up with Popovic during rehearsals with the new band as it readied for its inaugural gig, at the New Orleans Jazz Festival. After the event, the press positively glowed, with the local Times Picayune chiming in, "Almost every person in the tent was standing, applause… thundered for minutes after she left the stage."
One would guess that your dad's attitude toward you and your attraction to music had an effect on the way your two young children are being raised…
Oh, yes. I think parents should embrace and make it possible for their children to play an instrument, if that's what the children want to do. I don't think you should push a kid into it. My (five-year-old) son loves music and I think it should be around him, so I find a way to have him practice without him knowing he's practicing! One day, I was jamming with my dad in the living room, and he dropped his computer and grabbed a guitar. That was a huge win (laughs)! But yeah, my dad never told me, 'Go practice your guitar!' He'd just take a guitar and start to play. Watching him, I was drawn to the instrument.
Your career began in earnest after you moved to Holland. What do you most recall about those early days touring with the Ana Popovic Band?
That was the first time I felt in charge of what the songs would sound like and how we'd approach the music. It was a fun, crazy time; I was a girl from Serbia playing guitar, leading a band, usually in a foreign country.
The first time I came to America, I couldn't afford to travel with a four-piece band, so I was thrown into an extremely challenging situation being the only guitarist, but it was also very inspirational. I came out of that tour as a very good rhythm player because I worked on it so much as I sang and played. At first, I was like, "I can't do this!" But American audiences are very supportive. They love to see you sweat, see you work hard, and when they notice you're at the edge of your ability, they like you 10 times better! I really fell in love with them and that's why I keep coming back. I loved performing in the trio, so I stayed in that format for quite some time. It gave me a lot of freedom – you can go in any direction.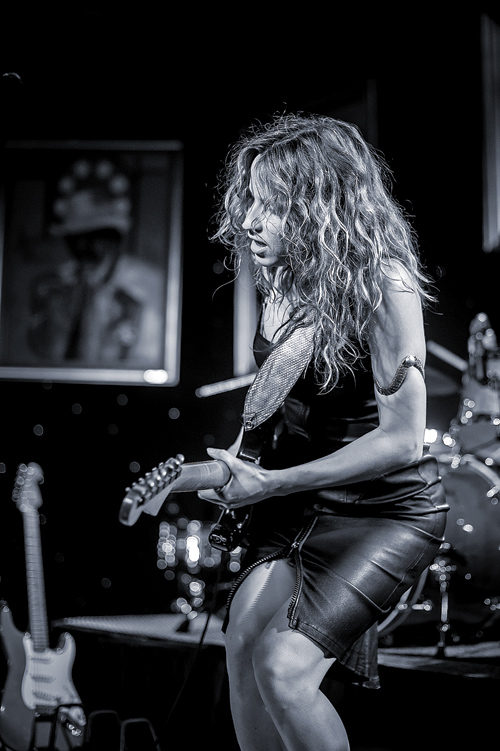 Throughout your career, you've received recognition for your jazz playing as well as your blues efforts. The mix of styles seems innate in you…
I started listening to blues probably [at a younger age than] a lot of American kids did. I remember, clearly, singing along or dancing to old blues records that my dad would play, so I learned a lot about many musical styles. And I was always searching for the edges, so if you ask me to choose between Elmore James and Robben Ford, I couldn't because though they're completely different, I think they're equally good. I like Chicago blues, I love Delta stuff… even when John Scofield makes a blues record, though it's very jazzy and very fusion, I tend to hear the blue notes in what he plays. I'm not into cover bands, but if I would have to be in one, I'd do a Steely Dan band. I really hear blues in their music, and I did "Night By Night" on one of my records because I thought it was extremely bluesy.
So, beyond being comfortable in jazz or blues, do you consciously try to do some of both on every album?
Every record needs to be different – I'm not going do the same type of record just because the last one did well on the charts. Everybody keeps asking, "Are you going to do a follow up to Unconditonal because it did so well?" But I say, "No! I did Unconditional, now I've got to focus on another side of me and my music."
There was a time when I was really touching the jazzy side, inspired by Ronnie Earl, who's a great example of a blues man who was appreciated by jazz musicians, as well. He could go through the changes and do them in a bluesy way. I studied jazz because I thought everything Ronnie did was cool. T-Bone Walker was cool, Scofield was extremely cool – guys who know what's going on in the changes, but who can also play really laid-back and simplify if they want their playing to go with a more-bluesy side.
I've tried to give all of my records some jazzy stuff – a jazzy standard or ballad.
How do you describe your new album, Can You Stand the Heat?
It's real soul, with a real Stax sound – Isaac Hayes, Albert King and Albert Collins, War – those kind of acts. I'm loving it.
How did its sound and feel come about?
Tony Coleman – who's the co-producer and was B.B. King's drummer for decades – and I both felt what Albert King did back in the day could still be extremely hip. He had the blues going on – so groovy, but always with this funky rhythm section; you can't help dancing when you listen to those records, like New Orleans Heat, which is wonderful and had some very funky, soulful stuff going on – the horns doing funk on the edge of blues and Albert playing straight blues, you know?
Tony and I thought, "Where is that nowadays on the blues scene?" The blues is African-American music that emerged in Chicago and Texas and on the West Coast, but all of it has that basic groove. These days, people mix it with a lot of styles, but fundamental blues, which is supposed to be really groovy, is all but gone. When Albert Collins was doing that back in the day, he'd tell a story and the band would lay way back but still groove so hard you couldn't stop moving! Same with Albert King.
Memphis is a place where people still play like that. Step away from Beale Street and look for some juke joint where there's local stuff happening, and you'll find people who play so differently from anything else on the scene. They sound like War and other African-American bands back in the day. We wanted that sound, so we came to Memphis. It's a groovy city, it's got soul. It's not particularly pretty, but it's very inspirational (laughs) and I love it! Worst shopping on this side of the ocean, but good grooves!
Did you move there for the purpose of immersing yourself in the city's musical culture?
Yeah, that's one of the reasons, for sure. But I started making this record a year ago and I wanted to stretch it out. I'm a big fan of not simply running into the studio, recording, and getting out. I think it's great to have the option to record some songs then come back a couple of months later and record a couple more. So I found it handy to live in Memphis versus staying in hotels and rushing through the process.
If a fan tells you they especially like your straight-forward blues, which songs on the album do you suggest they listen to first?
"Hot Southern Night" is a duet with Lucky Peterson, and "Blues For Mrs. Pauline" is one of my favorites – those are as deep as I got into blues this time – telling a story and playing slow, with a great groove. "Can't You See What You're Doing To Me" is an Albert King take – a straight-up shuffle, obviously, with plenty of guitar. And I tried another instrumental with slide and a War-type groove to it.
If a jazz-guitar fan asks, which tracks would you refer them to?
I would think "Mo' Than Love" is the one. I didn't have a whole lot of jazz on this album, but there are two versions; one is with Tommy Sims, which is more like Marvin Gaye kind of thing that closes the song, and one that's more jazzy.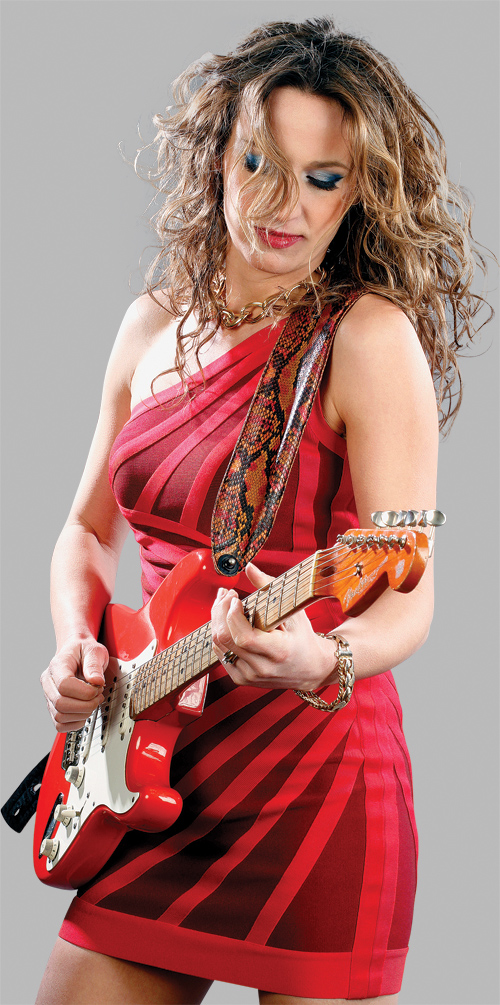 But again, the emphasis is on funk…
Yes, and we wanted an old-school, back-in-the-day funk, because there are a whole lot of options for that. So "Can You Stand the Heat" and "Well Enough Alone" are extremely funky – "Cocaine"-like funk – and "Rain Fall Down" is a take on a tune the Stones did with a pop/rock approach, but I thought the funk was so groovy on its own that it can be so easily put in that Southern/Memphis kind of groove. It's a wonderful version of the song, and completely different. "Object of Obsession" is very groovy. "Boys Night Out" is really fast – James -Brown-fast funk – that's fun and a very popular message among males! We've been getting a lot of positive response on that.
"Can't You See What You're Doing To Me" is in the top 10 on Billboard's Blues Charts.
Yes, which is great. USA Today chose that song for its "Pick of the Week," and it landed on Billboard just a week after it was released.
Which guitars and amps are you playing these days?
I've got my '64 reissue Strat and a '57 reissue that's on the cover of the album. I've had that guitar since my Belgrade days. I did a couple of takes with my old Marshall – the original 50-watt from back in the day. And I play a lot through my Mesa Boogie Mark IV. I did a couple of tracks with a blackface Super Reverb, and a Deluxe, which is a great overall amp for when you want a back-in-the-day sound.
How hard do you run it?
Oh, pretty hard. They're tiny, so for stage, unfortunately, it's impossible to use Deluxes. But they're wonderful amps, and whenever I get a chance in the studio, I use one.
How about effects?
I still have my original Tube Screamer, which I love. I've got a Vox (847) wah with the Union Jack graphics. They're the best – their sound is awesome. It's very bluesy and doesn't have the scream that the regular one has – it's more subtle, has a bigger "loop" and a more-diverse sound. I have a Line 6 Delay and an old Boss Chorus – two knobs, the light-blue original – and a tuner.
Jim Hamilton, who builds Hamiltone guitars including one famously played by Stevie Ray Vaughan, recently made a prototype for you, right?
Yes, it has the classic double-cutaway body, their signature headstock shape but with a rosewood overlay and the mother-of-pearl Hamiltone logo, and a standard Strat (251/2″) scale, which is unusual for Jim – the guitar he made for Stevie Ray had a longer (26.188″) scale, which Strat players sometimes don't like. It has a curly maple neck, a 3/8″ curly-maple top, their hand-wound pickups, a vintage tone capacitor, and we're working on a custom color and neck shape.
I am also talking with a European guitar company called Fame, which makes affordable hand-made custom guitars. We're working on a signature model that should be out late autumn this year.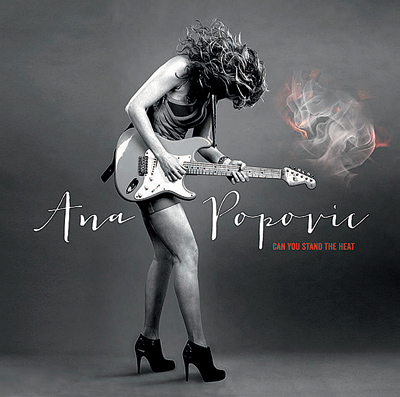 Fender, Mesa Boogie, and DR Strings have all been supporting me for a very long time. I'm not big into endorsement, but get a lot of things sent to me. Usually, when I compare them to what I already play, I send them back! I just don't stash equipment; I don't like having guitar or amps sitting in my closet – they should be played.
Did Jim Hamilton do one of his trademark inlays of your name on the fretboard?
He is ready to do it and it'll be a nice touch.
You once again have a rhythm guitarist onstage. Does it feel like you get to relax a little compared to all those years you performed as a trio?
Yes, and almost every second I have to remind myself to just cool it. I'm so used to playing rhythm guitar that I have to sing with my hands on the guitar – I need to have that touch with the neck. I've been doing it for so long that I'm not able to just hold the mic. So I'm going to keep doing my rhythm thing and then have the other guitarist do another type of rhythm. We're doing old-school funk and blues, and there's never enough rhythm in that, so that's no problem with two guitar players.
But yes, with this band and what we play, I have to leave space for the horns and listen and watch for what other people are playing.
It's a very exciting time. We're bringing very high-end musicianship, and even though I'm leading the band, they'll definitely get do their thing! It's all very inspirational – a new approach to my songs. I'm really looking forward to it.
---
This article originally appeared in VG August 2013 issue. All copyrights are by the author and Vintage Guitar magazine. Unauthorized replication or use is strictly prohibited.
---