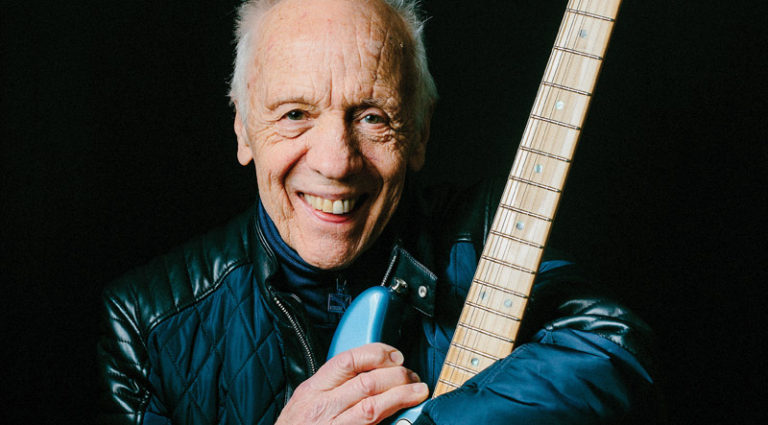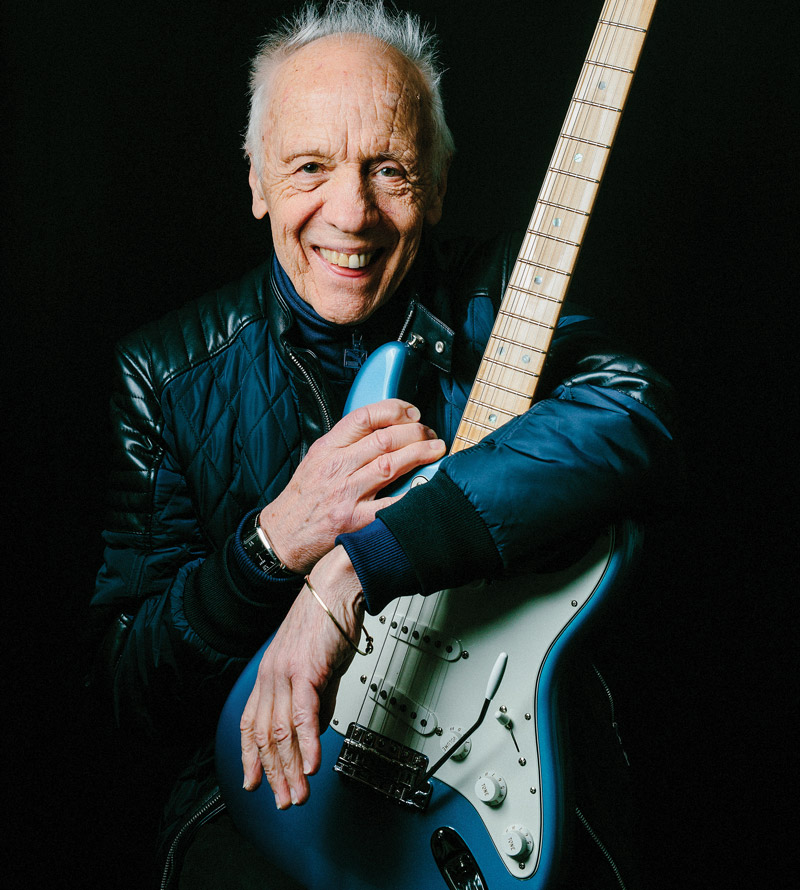 As frustrating as the Covid pandemic has been for keeping artists off the road the past two-plus years, for many, it provided the luxury of time to work on new music. For Robin Trower, that meant even more time to perfect his new album, No More Worlds to Conquer.
With Trower on guitar and bass, the disc also includes Livingstone Brown on bass for a few songs, drummer Chris Taggart, and vocalist Richard Watts.
"I'd actually finished the album before the world went into lockdown," Trower said. "I had a year to think about it, but didn't go back and listen for months and months."
With no tour on the horizon, he was playing more at home – and ended up hearing himself in a new way, which affected how he wanted No More Worlds to sound.
"I usually play quite quietly at home, and started to hear different facets that were missing from the new songs," he said. "I realized there were weaknesses. That's why I wanted to revisit a lot of the soloing. So, I put some sessions together to upgrade some things and record other new songs."
While he has made changes to in-progress albums in the past, he'd never dug in so deep.
"Usually, I spend time away from a project so I can come back with fresh ears. I do tend to get a lot of things right the first time around, while other things I've cut two or three times. With a lot of the lead-guitar work, I was also unhappy with the tone, so I wanted to re-do it."
And while many guitar heroes are reluctant vocalists, Trower doesn't shy away from the mic. His attitude has nothing to do with ego – it's about the songs.
"I do enjoy singing, and I think you've got to be able to sing a bit to write, to get a sense of what the vocal line could be."
While he originally considered singing on this album, he passed when the material proved too challenging.
"I started to write songs that were beyond me, vocally. I asked Richard if he would do them and, thankfully, he agreed and did a wonderful job."
Given his focus on songs, some may find it surprising that Trower doesn't play acoustic guitar.
"I don't, at all. It's all electric guitar, I'm afraid!" he laughed. "Years ago, I wrote on acoustic, but was always focused on electric-guitar parts. Now, I'm on electric all the time, trying ideas, trying to improve, working out leads, and writing songs and lyrics. I love playing the Strat so much, and I get so much back from it."
Trower was a member of Procol Harum from 1967 (joining shortly after the debut single "A Whiter Shade of Pale" was recorded and released) until '71, when he went solo; 1974's Bridge of Sighs was a significant hit with its mesmerizing title track as well as "Day of the Eagle" and "Too Rolling Stoned."
"Bridge of Sighs," with its iconic riff, is his signature song – revered among classic-rock royalty, Toto guitarist/vocalist Steve Lukather (VG, February '19) covered it on his 2021 solo album, I Found the Sun Again, and Heart vocalist Ann Wilson, with guest guitarist Kenny Wayne Shepherd (October '17), includes it on her new solo album, Fierce Bliss. Trower is grateful for its enduring success.
"While making it, we thought it was pretty powerful, and time has proved us right. It's still pretty powerful now, nearly 50 years later. I just feel fortunate to have written something like that and made a record that was so good. How many people come up with a song like that? It's sustained my career all these years. It's always the centerpiece of the set, and I still love to play it."
Synonymous with the Strat, on No More Worlds, Trower played a few of his favorite Custom Shop signature models through Marshall amps and a few Fulltone pedals.
"I've got six or seven [Strats] I use all the time. Some are brand new, some have been built over the last 15 years. Each of my three favorites has a character of its own; the acoustic sound of each is really different. I check all of my guitars to get the best sound out of them before I even plug them in."
---
This article originally appeared in VG's June 2022 issue. All copyrights are by the author and Vintage Guitar magazine. Unauthorized replication or use is strictly prohibited.