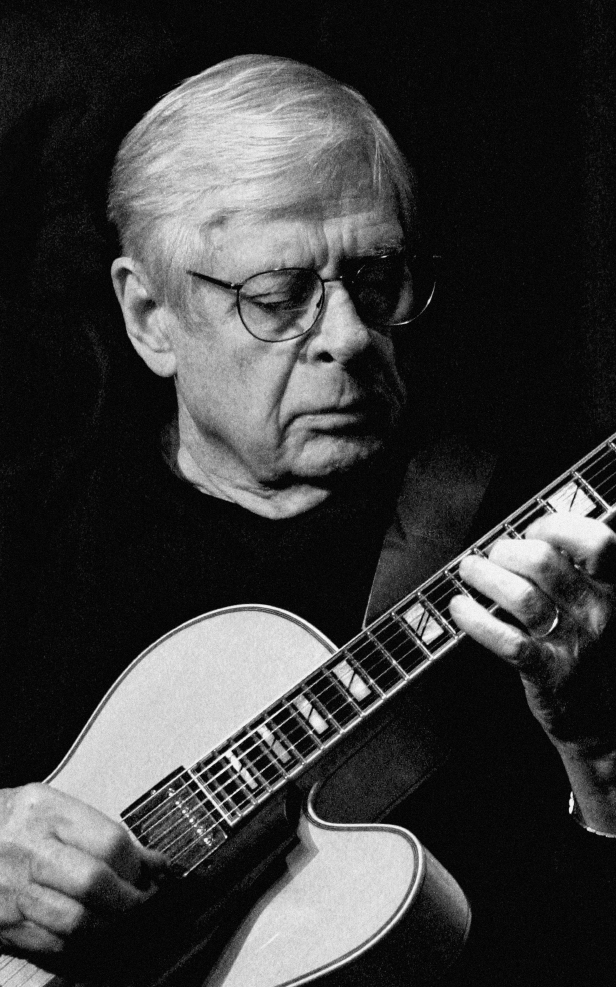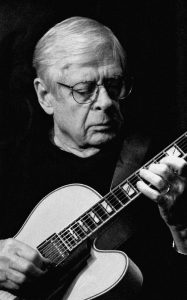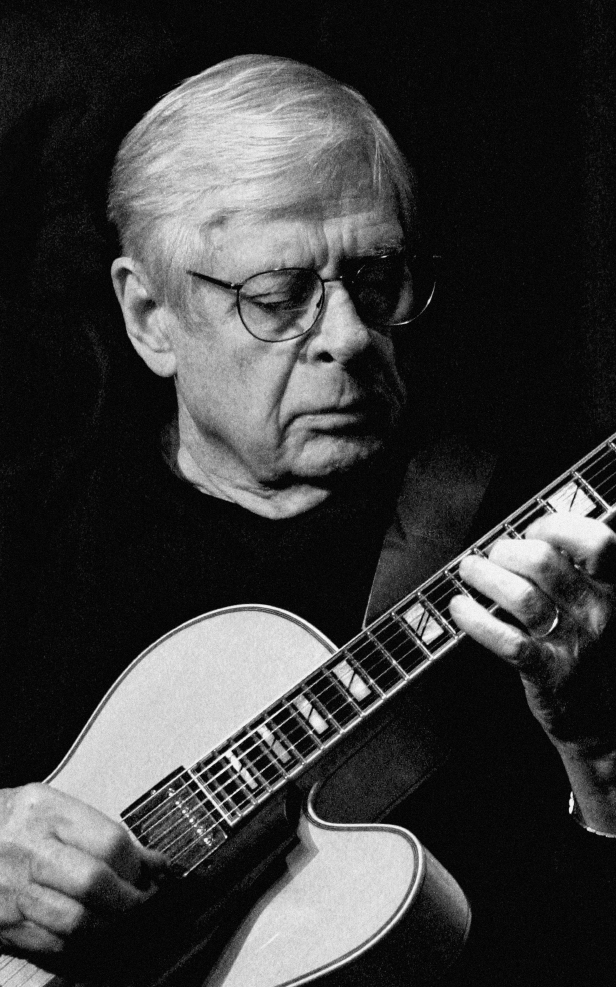 Guitarist, composer and arranger Mundell Lowe died December 2. He was 95 and passed away peacefully at home in San Diego with his wife of 42 years, singer Betty Bennett, at his side.
Lowe (featured last month in VG) was born in Laurel, Mississippi, and began playing guitar at the age of eight. Later, during the Depression, he headed for New Orleans; "I got tired of two things – bad country music and working on a farm," he said.
By the age of 16, he was playing on The Grand Ole Opry, backing Sons of the Pioneers. During a tour of duty with the U.S. Army, he further honed his skills in a military dance band. Previously, producer John Hammond had heard him play during his basic training and featured him in a piece for Esquire magazine.
After post-war stints with Ray McKinley's band and Benny Goodman's orchestra, Lowe became a fixture on New York's jazz scene. He played and recorded with many stellar artists including Frank Sinatra, Lester Young, Charlie Parker, Billie Holiday, Dizzy Gillespie, Elvis Presley, and Sarah Vaughn. By 1950 he was a staff guitarist for NBC and a regular on the original "Today Show." NBC also employed him to score several television specials.
By 1965, Lowe relocated to California to compose scores for television and motion pictures. For seven years in the '80s, he also worked as music director for the Monterey Jazz Festival. Until 2015, he remained an in-demand performer for nightclubs and jazz festivals. – Jim Carlton