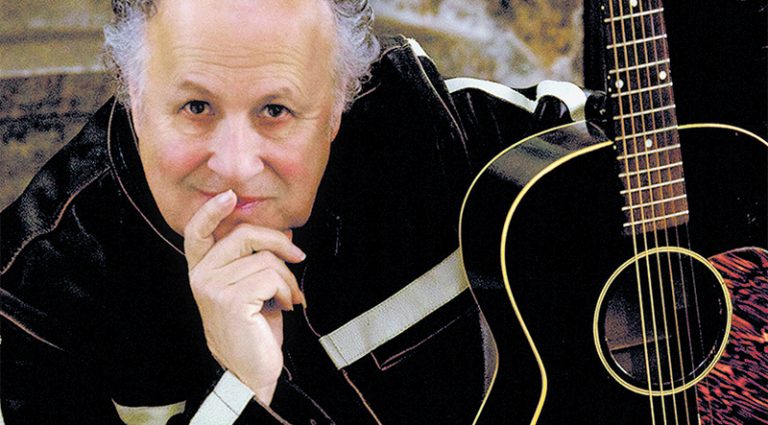 To guitarists raised on his "Hot Licks" instructional video series, session and touring great Arlen Roth is something of a legendary figure. His latest release, Paint It Black, is the third in a series of instrumental albums that takes a fresh look at timeless songs by preeminent figures in pop music. As its title infers, the new one features 12 iconic Rolling Stones' songs, all performed solely on acoustic instruments.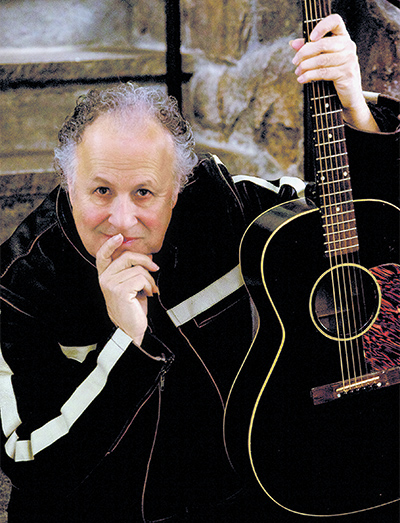 What was the thought process behind this album?
I'd done the acoustic tributes to Simon and Garfunkel and Bob Dylan, and I've always loved the Stones, especially their early music. A lot of their stuff is apropos for acoustic, including 12-string and slide guitar. It's very evocative stuff, and I thought that it would be nice to tackle, as I have the feeling for it. Those songs have always occupied a place in me – stuff like "No Expectations," "Lady Jane" and "Under My Thumb." I figured I'd give it a shot, and make part of a series of acoustic renditions.
I always do one of these acoustic albums between two electric albums, in sort of a homegrown way, to keep my acoustic side out there.
When were you first drawn to the early Stones?
I was drawn to them immediately, in the beginning. When I was 11, I actually ran into – and recognized – Charlie Watts in a music store! I was in Ben's Music, on 48th Street, buying my first electric guitar with my dad, and Charlie gave me his autograph; even then, he looked ancient to me (laughs). They were playing that night at the Academy of Music – their first New York City gig. Later, Charlie said I was the first kid to recognize him in America! I met Ron Wood once at his home in New York, and I met Mick Taylor when he did a "Hot Licks" video. Mick said it was "the toughest gig I've ever done" (laughs). We hung out quite a bit after that and got to play some gigs together.
Back in those days, you had The Beatles and you had the Stones, who were very gritty. Though I was an absolute Beatles fanatic, something clicked with me and the Stones, because the minute I heard a Stones tune, I could relate to what they were doing on their instruments, and thought Brian Jones was a very innovative guy. I loved what they were doing with 12-string and slide guitar. Even back then, I thought their playing was a little primitive, especially Keith's leads, but I loved the sounds and textures, and that's what I tried to capture on this record.
What instruments will we hear on Paint It Black?
There's the one I'm holding on the cover – a '34 Gibson L-00 – and I played a lot on my signature Santa Cruz OM-AR. I also played a little 5-18 Martin which is like the guitar Marty Robbins used to play. I also used a '63 Epiphone 12-string, the equivalent to a Gibson B-25-12 that recorded really well. For slide and some lead work, I used my Mark Simon Terraplane resonator. The mandolin is a Rigel, which was made in Vermont.
How did you arrange the songs to capture the subtlety of Keith and Brian's chordal work while incorporating the vocal melody?
That's a natural thing I do. When it comes to recalling songs, I remember textures and nuances. I recently played on a Burt Bacharach tribute album and did Dusty Springfield's "Wishin' and Hopin'" as a solo acoustic piece, and Bacharach commented that he couldn't believe how I got the vocal inflections, horn fills, and everything else to come through. Same thing goes for these Stones songs.
Sometimes, when albums of cover songs are released, they lose feel in a quest to be perfect, yet you've managed to retain the soul of these tunes while adding beautiful parts.
Thank you, that's what it's really all about. Every song has important parts that imprint with you, to make it a complete picture. That's the vibe I tried to capture. This album is simply my take on songs that I love.
Will you be doing shows to support Paint It Black?
Yes, I did the release party at the Dancing Cat Saloon, in White Lake, New York, near the Woodstock site. And I'm playing other acoustic shows with Chris Foley on second guitar, to get that Stonesy two-guitar "intertwined" thing going on. It'll always be a part of my acoustic shows!
---
This article originally appeared in VG September 2016 issue. All copyrights are by the author and Vintage Guitar magazine. Unauthorized replication or use is strictly prohibited.