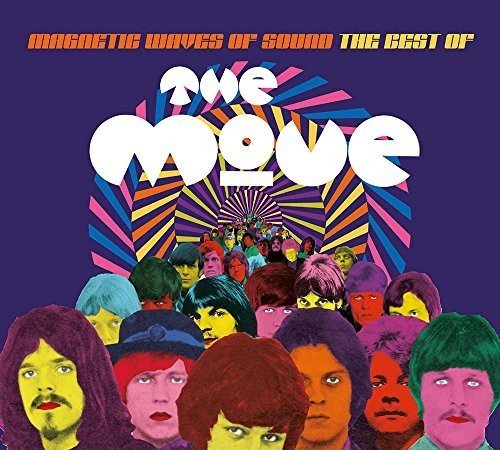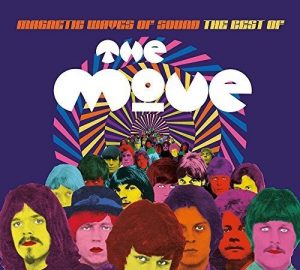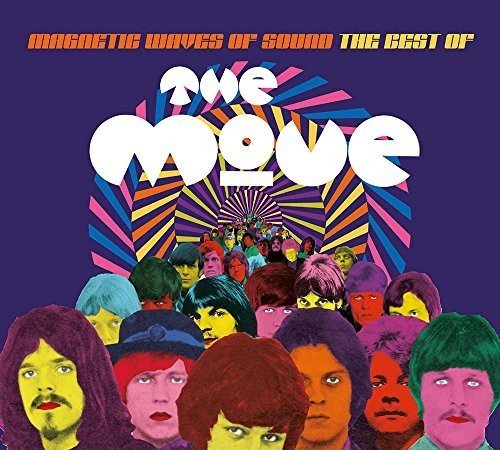 Sometimes great bands and albums don't bubble to the surface of fame, depriving fans of brilliant music. The Move is one of those acts and its wondrous pop is compiled in the 2-disc Magnetic Waves of Sound. Led by singer-guitarist Roy Wood, the Move offered up infectious flower-power sounds, heard on 1967's "I Can Hear The Grass Grow," "Fire Brigade," "Blackberry Way," and "Curly." The original lineup featured Wood and Trevor Burton on guitar and Ace Kefford on bass, delivering tight vocal harmonies, whip-smart musicianship, and hooks that freely mined the Rubber Soul school of song craft and production.
In 1970, guitarist Jeff Lynne joined and the Move began its slow metamorphosis into the Electric Light Orchestra (Roy would appear on the first ELO album before forming the glam group, Wizzard). The new Move lineup generated the riff-heavy "Brontosaurus" and catchy "California Man," later covered by Cheap Trick. The DVD here is devoted to rare BBC and radio broadcasts, all jolly good fun for fans of Brit-pop and psychedelia.
If you don't know the Move, but adore the Beatles, Monkees, Badfinger, and the Raspberries, grab this set with confidence. It's chamber-pop heaven.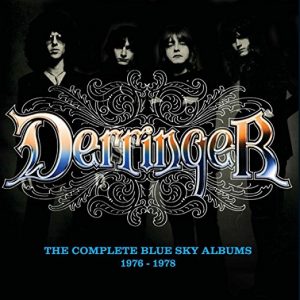 Derringer was guitar hero Rick Derringer's bid for arena-rock fame and the quartet had no shortage of chops, as we hear in the 5-disc Complete Blue Sky Albums. Check out "Sittin' By The Pool" and "Let Me In," both featuring snarling guitar licks and radio-ready hooks that would have been right at home on an Aerosmith LP.
Without a Steven Tyler-like frontman, however, Derringer got buried by mid-'70s powerhouses like Kiss, Heart, and Boston. In short order, Rick's band became a blip in rock history, but this set reminds us that they could kick out the jams. A minor band, perhaps, but Derringer is too good to be forgotten.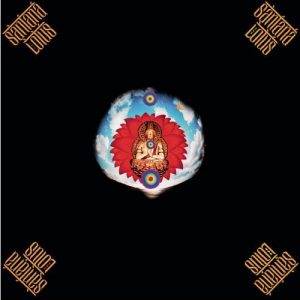 Unlike the Move and Derringer, Santana was a hugely successful band and, in 1974, released the Lotus live album – inexplicably, only in Japan. It was a tour-de-force recording and helped build the band's reputation as an in-concert monster.
Now reissued as a hybrid SACD remaster, it shows Carlos Santana at an early highwater mark, shredding on "Incident At Neshabur" (where he quotes John Coltrane's "My Favorite Things"), "Oye Como Va," "Gypsy Queen," and his signature guitar ballad, "Samba Pa Ti." This live album is well over 40-years-old now, but it remains one of the most blistering documents of Carlos' guitar mastery.
This article originally appeared in VG's July '17 issue. All copyrights are by the author and Vintage Guitar magazine. Unauthorized replication or use is strictly prohibited.