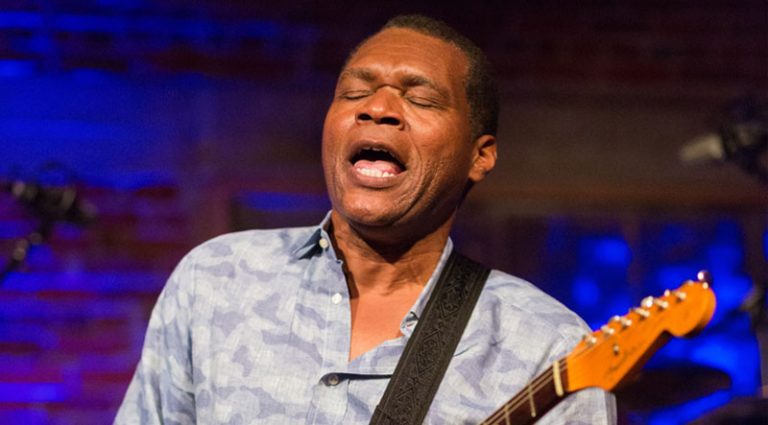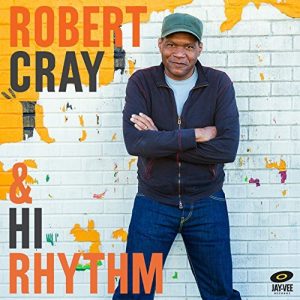 Robert Cray's new album with producer-drummer Steve Jordan and the Hi Rhythm section is a no-brainer slam-dunk – and a brilliant collaboration. Together with Cray's indelible hybrid of R&B, blues, and soul-drenched vocals and Jordan's historic knowledge of "The pocket," it just works. And it begs the question, "What took them so long?"
Recorded at Royal Studios in Memphis, the album features Rev. Charles Hodges on organ and piano, Leroy "Flick" Hodges on bass, and Archie "Hubby" Turner on keys.
With a feel that harkens back to the classic recordings when the Hi Rhythm section backed Otis Clay, O.V. Wright, and Al Green, the album is a satisfying soul record with warmth and poetry.
This project came together with the signing of Robert Cray to Jay-Vee Records created by Jordan and wife Meegan Voss. Jordan and Cray's working relationship dates back to the 1996 Grammy-winning album, Take Your Shoes Off.
Cray's guitar playing is clean, tight, powerful, and fat-free. His no-frills style is all about the appropriate expression of strangled emotion, maturity, and good taste. Performing a mix of original compositions and covers, Cray is one of the few seasoned guitar vets whose singing equals the level of his guitar playing. Lush organ and wah-wah permeate the atmosphere on "The Same Love Makes You Laugh," with its mean guitar solo. For younger listeners brought up on neo-soul, Cray is the real deal. This tune illustrates how old school soul singing is done.
Soul music has a variety of patterns and grooves, and the Hi Rhythm section supplies cavernous tunnels of funk on tracks like "I Don't Care," with it's backbeat syncopation, the dreamy ballad "Aspen Colorado," and the slow rockin' soul of "Just How Low." The minor-keyed R&B swampiness of "You Had My Heart" is familiar territory for Cray, but it's the collective artistry on this track that will make even the strongest man begin crying in his beer.
"Honey Bad" – which is a trek back to early '60s R&B – divides "I'm With You All The Way," parts one and two. One is a traditional R&B number built to make you sway like a back-up singer, while the latter is an early '70s love ballad.
The album is a substantive record baring no trace of retro bandwagon grave digging or nostalgia. It's simply an intelligent use of tried and true ingredients, brought together to make sweet soul music.
This article originally appeared in VG's June '17 issue. All copyrights are by the author and Vintage Guitar magazine. Unauthorized replication or use is strictly prohibited.