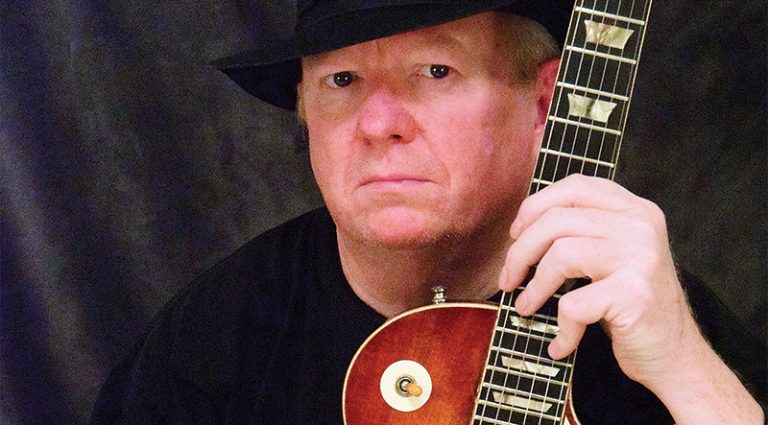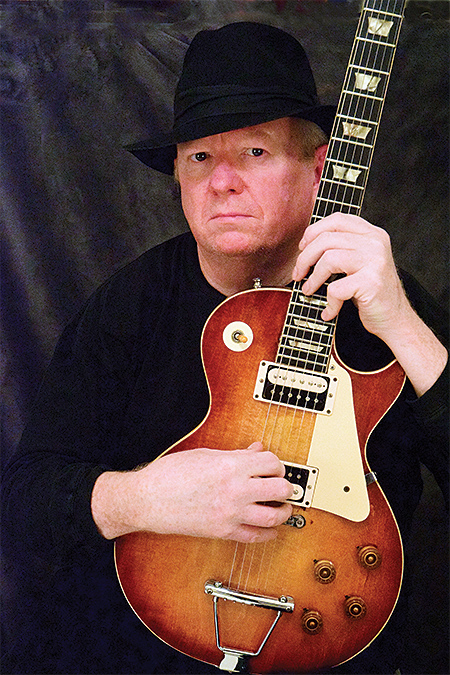 If the name "Pat Rush" doesn't immediately ring a bell, the names of people he's played with – Muddy Waters, Johnny Winter, James Cotton, Allman Brothers, Dr. John, Jeff Healey – certainly should. VG recently sat down with Rush to discuss his long career and some of the more incredible instruments in his collection.
You gained national recognition with the group Thunderhead, which was produced by Johnny Winter. But you previously played in a band that jammed with the early Allman Brothers.
That would be the What Brothers, in the late '60s. We played a lot of shows around Atlanta with the Allmans. There was always a lot of jamming. There was a club called the Electric Eye, and the Allmans used to jam there with us and other bands. The What Brothers were playing there the night we found out that Duane was gone. Very sad. Duane turned me on to Coricidin bottles for slide; I still have one with the label on it. I learned my first slide tuning in open E and licks from him.
After Thunderhead, you and drummer Bobby Torello went on to play with Johnny. What were those days like? 
Johnny produced the first Thunderhead album at Studio in the Country. Edgar came down and recorded with us, as well. Thunderhead went out on tour opening for Johnny and many others including ZZ Top around that time. Johnny told me and Bobby that after Thunderhead split, he wanted to start a band with us, so we recorded the White, Hot & Blue album and went on tour with him in the summer of '77. I was living in Connecticut with Edgar at that time and commuting to New York City. One day, Johnny asked me to sell his Fender electric 12-string – the Woodstock guitar – and gave me the '63 Firebird that I still own today.
Your next big gig was playing with blues legend James Cotton. How did that gig come about and what were you playing at the time?
That started during the recording of Muddy's Hard Again in '76. Johnny produced it and James was on harp. I went into the studio when they were working and Johnny introduced me to Muddy and James, who both treated me like a longtime friend. A few years later, after the '77 Johnny Winter tour and album, I was asked to sit in one night with Muddy and his band; he let me play his sacred red Tele. A few months later, James called me to join his band on tour to replace Matt "Guitar" Murphy, who left to play with the Blues Brothers. I played with James for a few years before moving to Toronto.
And you've lived in Canada to this day, where you've done numerous tours, sessions, TV shows, and got the attention of Jeff Healey. What do you remember most about Jeff, and what were you playing at that point?
I moved to Canada in 1981, leaving the Cotton band to live with my girlfriend. I quickly began playing and recording with other artists, and formed a band with another great guitarist, Mike McDonald – we called it The McDonald Rush Band. Through that partnership, I met Jeff and in '94 and he asked me to join his band for one album (Cover to Cover), and one year of touring to back it up. That turned into 12 years. Onstage, he introduced me as "the guy who stole all his licks from a mentor."
With Jeff, I played the '52 Paul, a '94 Custom Shop '59 Burst, '59 Strat, and a bunch of Teles, a Rickenbacker Silver Hawaiian, and lots of other Strats from our Fender endorsements. Since the '70s, when I used Marshalls, I have collected a dozen or so '60s Fender amps including Deluxes, Twins, Showmans, Bassmans, and Vibroluxes.
You own more than 70 pieces of vintage gear. What other notables are in your collection?
I was playing a half-dozen guitars, including the '52 Les Paul, an old Strat with parts from '59 and '62, the '63 Firebird given to me by Johnny, and a few others. Until now, my primary axe was a '52 Les Paul sunburst conversion, which I got in 1970. Many greats have played it including Dickey Betts, Johnny Winter, Charlie Daniels, Billy Gibbons, Jeff Healey, and others. Rich Williams, from Kansas, borrowed it for their Leftoverture album. When you hear those great riffs in "Carry on My Wayward Son," you're listening to her! Altogether, I have 60-some guitars – Fenders, Gibsons, Rickys, Vox, Washburn, and many others.
---
This article originally appeared in VG July 2016 issue. All copyrights are by the author and Vintage Guitar magazine. Unauthorized replication or use is strictly prohibited.
---