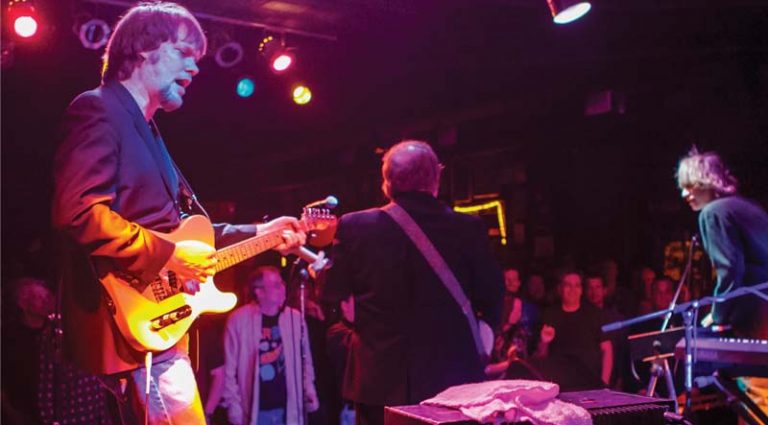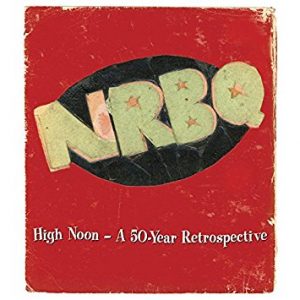 This five-disc retrospective captures the essence of what is one of America's best, if not best-known, bands from the past half century.
To describe NRBQ to someone who has never heard them is a chore. You can say they're quirky, charming, interesting, or unique, but that doesn't get to the root of things. And, amazingly, they've stayed all those things through a number of personnel changes that caused other bands not only to simply break up, but drastically alter their sound.
The discs are arranged semi-chronologically, with disc one covering 2005 to the present, then disc two shifting to the beginning (1966-'70) followed by three ('71-'78), four ('77-'90), and five ('89-'04).
Steve Ferguson was the original guitarist. Al Anderson took his place and had a 20-year stay. Bass player Joey Spaminato's brother Johnny then came on board, and finally Scott Ligon has handled the duties for the last decade or so. All are fine players, with the lion's share of memorable solos here being Anderson's because of his longer stay in the band. All are also quirky players, which makes them a perfect fit for the band.
The one constant is keyboardist Terry Adams. His vision of the band has to be the glue that keeps this enterprise sounding like it does. As a player, vocalist, and songwriter, he can go from Thelonious Monk to Jerry Lee Lewis to a cartoon character while making great, original music at every turn.
Picking single cuts here would be ridiculous. There are 106 tracks and nary a dull moment. You get the NRBQ "classics" like "Ridin' In my Car," "C'mon Everybody," Sun Ra's "Rocket Number 9," "Me And The Boys," "Get Rhythm," and "If I Don't Have You" along with literally dozens of other memorable tunes. It's incomprehensible how two or three of the aforementioned were not Top Ten hits.
You also get a lot of live treasures (many of them never released before), rarities previously on compilations only, and great recordings from '66 and '67 that show the band focused on its direction.
It sounds like hyperbole to say NRBQ is one of the great bands of the rock-and-roll era and a national treasure. But this set proves it, providing more than six hours of brilliance.
This article originally appeared in VG's April '17 issue. All copyrights are by the author and Vintage Guitar magazine. Unauthorized replication or use is strictly prohibited.